The date for the 2020 Maratona dles Dolomites has been confirmed as 5 July 2020. It will be the 34th edition of one of the most famous sportives (or gran fondos, given it is Italy) in the world.
Pre-registration will be open from 15 October to 5 November, after which a ballot will take place for spaces on the ride. Last year 31,600 cyclists applied for the 9,000 places in the Italian classic. Those who want to ride together can apply for group registration, with groups starting from two riders and with no limit to the maximum number.
Confirmation of acceptance in the ballot will be made from 2 December. The only people guaranteed a place is anyone who has applied for a place for the past six years and failed to get in; those riders will definitely get in as a reward for their patience.
Those who fail to get in the ballot can also ride the Maratona through one of the packages available through the 25 approved Maratona tour operators.
Check out the following Maratona related content on Sportive.com: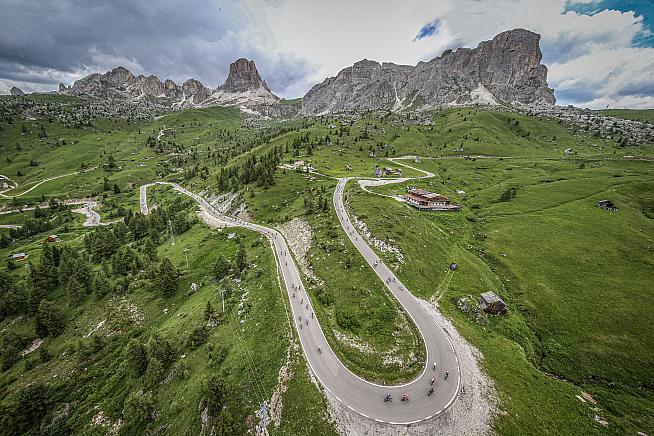 0 Comments