Entries open today for the 2022 edition of one of Europe's iconic sportives, the Granfondo Stelvio Santini.
Taking place on Sunday 12 June 2022, the landmark 10th edition of the Granfondo Stelvio is expected to attract a large international field.
Entry is priced €90 which includes an event jersey by sponsors Santini.
Find out more and enter at www.granfondostelviosantini.com.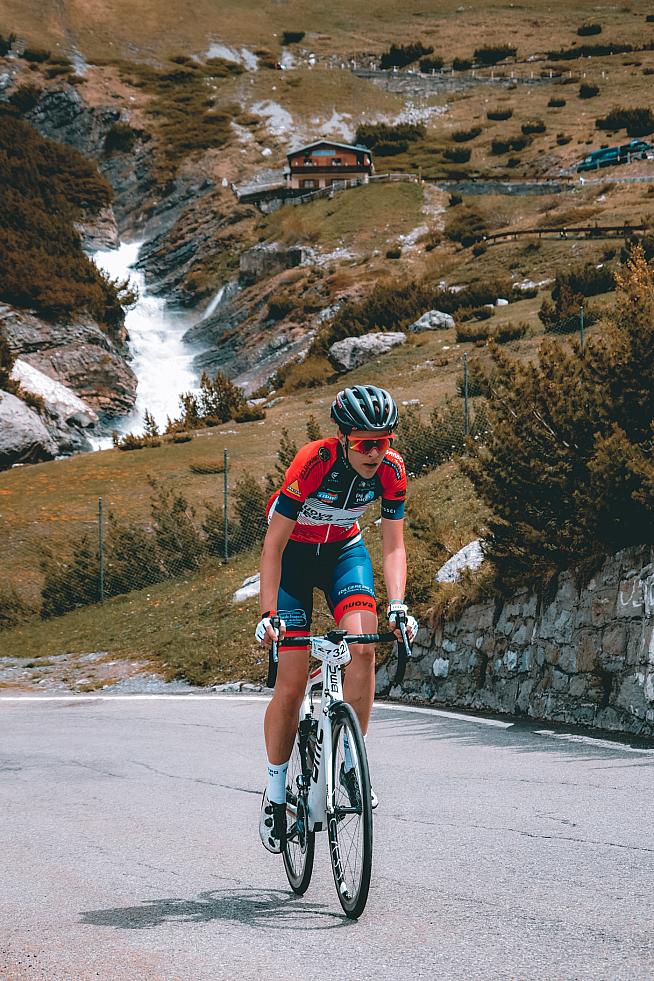 The Granfondo Stelvio is based in the Lombardy town of Bormio in northern Italy.
Three distances will once again be on offer: Short (60km / 1950m climbing), Medium (138km / 3053m) and Long (151km / 4058m), with the Long route including a climb of the notorious Mortirolo Pass.
The organisers have introduced a few novelties to the course to mark the 10th edition. The headline change is a new ascent of the Mortirolo.
"For the tenth edition we wanted to introduce a change to the long route to show the new and unknown climb to the Mortirolo Pass that provides for the start from the town of Sernio", said Mario Zangrando, President of the Cycling Sector of the Bormiese Sports Union
Organisers say the new climb is "a fascinating ascent because we can ideally divide it into two parts: the first approach, with hard slopes but not impossible, and a second part that will reward our participants with an extraordinary view."
The medium route sees a small change, with the feed stop moved from Tovo to Sernio before resuming the historical path towards Bormio and the Stelvio.
The 60km short route remains unchanged, and packs in almost 2,000 metres of climbing to make a mockery of any suggestions it's an easy option.
All three tracks will have in common the start from Bormio and the finish line at 2,758 metres of the Stelvio Pass.
In short then, the Stelvio is one for the mountain goats and a chance to bag two of cycling's iconic mountain passes in a single, epic granfondo.
It's also one of the most popular European events among the Sportive.com team - we've sent a reporter to four recent editions.
You can check out their reports below.
2018: Granfondo Stelvio Santini: Dalany falls down a hill and climbs up a mountain
2017: The daddy of all climbs: Emmie rides the Granfondo Stelvio Santini
2016: Granfondo Stelvio Santini: Laura takes on the Mortirolo
2015: Cycling in climbers' heaven: Granfondo Stelvio Santini report
For more details and to enter, visit www.granfondostelviosantini.com.
0 Comments