Whether livening your commute with some up tempo tunes, or taking a phonecall mid Zwift session, wireless earphones are a great option for many cyclists.
All the headphones below feature Bluetooth connectivity, allowing you to pair them with your phone and play music from your library or apps like Spotify.
Wireless connectivity offers a tangle-free listening experience, and these sports-oriented earphones come with a selection of different-sized ear tips allowing you to dial in a snug fit.
Just take care if you're riding outside; music can be a distraction and in some countries including Spain, Germany and France it's illegal to cycle with headphones on (we've heard reports of €200 on the spot fines). While that's not the case in the UK, it's sensible to stay aware of traffic and pedestrians around you especially while riding in busy areas.
Some earphones like Apple's Airpods Pro have a transparency mode that allows outside sounds through; others can play music through a single earbud, leaving your other ear free.
Perhaps best of all are the headphones from Aftershokz, which use bone conduction to transmit sound leaving your ears free to listen out to traffic - or birdsong - around you.
Here's a look at some of the best options out there, ordered from lowest price to highest.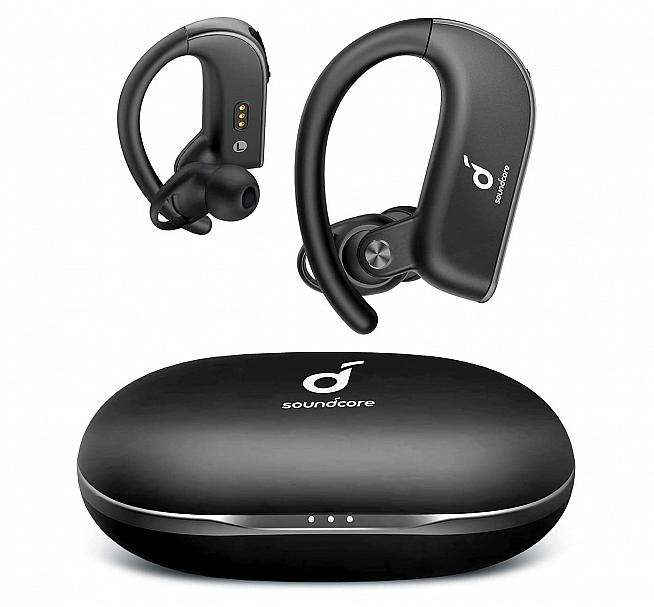 Anker might be better known (at least among bikepackers) for their portable power banks, but the SoundCore Spirit X2 pack an impressive set of features into a pair of sports-focused wireless earbuds.
With 9 hours battery life (36h with case) and ear hooks to keep them in place while active, you can also use a single earphone to stay alert while riding through busier sections of your commute.
Available from: www.amazon.co.uk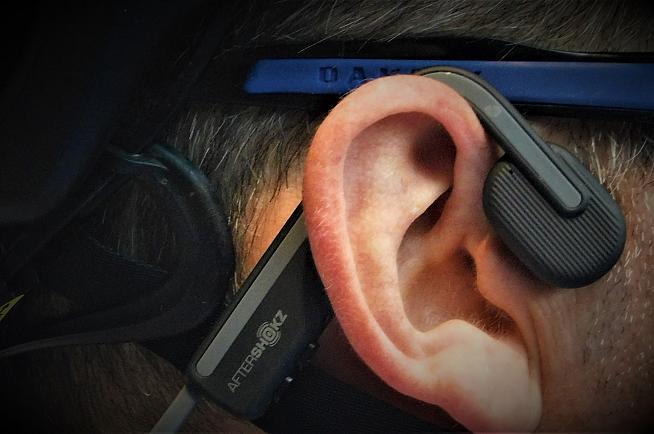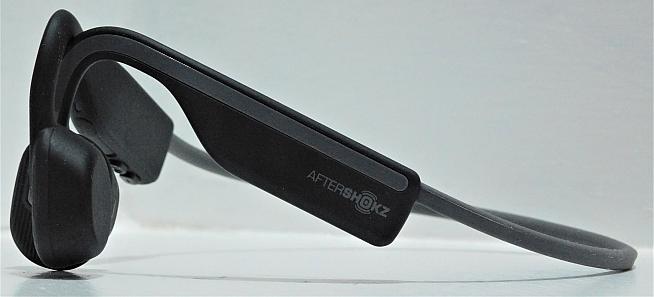 If you mainly ride on roads then check out the Aftershokz OpenMove. These wireless headphones use bone conduction technology to relay sound, leaving your ears free to listen out for approaching cars.
> Review: Aftershokz OpenMove wireless bone conduction headphones >
Boasting 6 hours of music and calls in a feathery 29g package, they're a smart choice for safety-conscious cyclists - and the sound is impressive too.
Available from: aftershokz.co.uk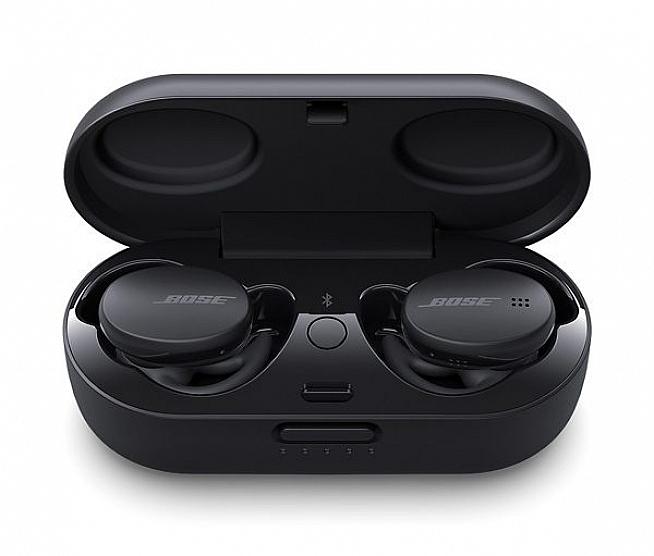 Featuring a slimmer profile than Bose's original Soundsport Free headphones, the new Sport earphones also add touch controls for added convenience during your workout.
With volume-optimised EQ and fins to help the buds stay in place throughout your workout, these balance good sound quality with some neat sports-specific features and a reasonable 5-hour battery life.
Available from: www.bose.co.uk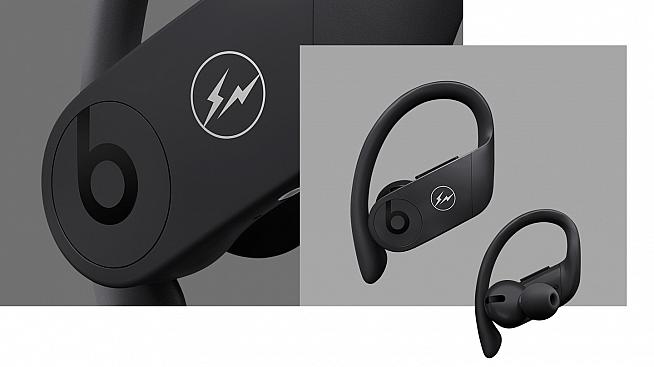 Powerbeats Pro from Beats By Dre are designed for active use with ear hooks to keep them in place. Water-resistant and with up to 9 hours listening time, they're a pricy but appealing choice for cycling - especially as you can play just one side if you want to keep an ear free for traffic.
Available from: www.beatsbydre.com/uk
Apple's premium wireless earbuds feature active noise cancellation to block ambient sounds leaving you free to focus on your music. For cycling outdoors, Transparency mode lets sound through.
The included charging case offers up to 24 hours battery life, which should see you through even the toughest Zwift session.
At £249 these are expensive headphones, but Apple are currently including free engraving so you can personalise your pods with a mix of emoji, text and numbers for that bespoke touch.
Available from: www.apple.com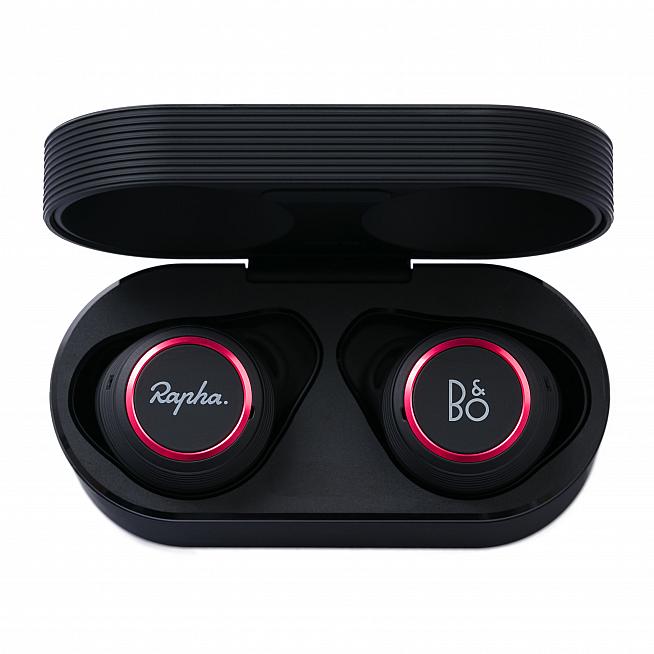 Launched by Rapha in partnership with Bang & Olufsen, these limited edition Beoplay E8 Sport earphones blend premium sound quality with Rapha's unmistakeable styling.
> Rapha x B&O wireless earphones review >
Waterproof and with up to 30 hours charge using the case, these earphones were designed for indoor training and quickly sold out. B&O's standard Beoplay E8 Sport earphones are still available - but without the Rapha branding, cyclists may bristle at the £300 price tag.
Available from: www.rapha.cc
0 Comments