Well, you can't say the organisers of the Exmoor Beast don't give you fair warning.
The 2019 edition takes place on Sunday 27th October in North Molton, Devon. Entries have just opened, and the event website reads:
"The Beast is a a tough cyclo-sportive challenge not for the faint-hearted and not suitable for beginners or inexperienced cyclists.
"Riders need to be reasonably fit and competent. We have support vehicles, medics, feedstation(s), mechanics and a little something for returning Beast-conquerors. Before entering you must give consideration to your health and fitness."
Reasonably fit, ok; but competent? If incompetence was a bar to riding your bike around a signposted route, I wouldn't have lasted five minutes in this game.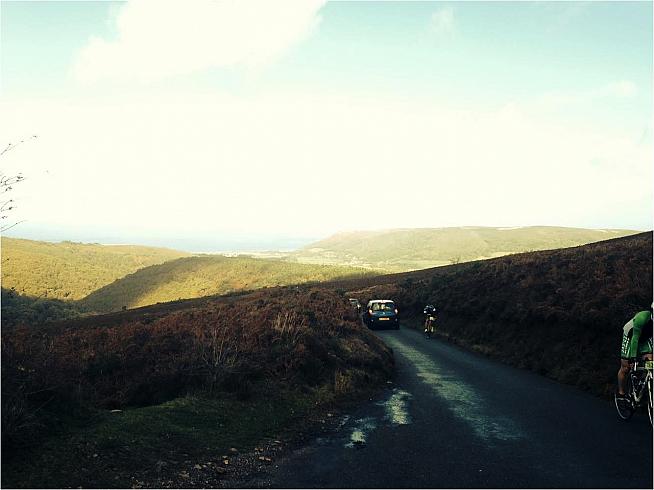 It's safe to say tongues are planted firmly in cheeks though, especially when the website seeks to reassure entrants on technical aspects of the entry process:
"We use robust and secure NEPTRON payment servers located in Sweden to process entries - so don't be scared when we re-direct you to a Swedish web-entry site - however be very scared of the Exmoor Beast Cycle Challenge."
Not enough sportives make the effort to inform riders where their entry servers are located. For sense of humour alone, it's got to be worth entering the Beast.
Just watch out though, because when it comes to the route itself they aren't joking. The course heads straight for the moors, and with a whopping 3,139m (10,300 feet) of climbing on the 145km (90 mile) long route, and roughly half that on the shorter route, you may be glad of those warning after all.
Entry costs £32 for the long course and £28 for the short.
For more details and to enter, visit www.exmoorbeast.org.
>>> Read Clare Willan's report on riding the 2014 edition: Battling the Exmoor Beast >>>
0 Comments