Entry for the 2019 Maratona dles Dolomites, one of Europe's top sportives, is now open. Cyclists have until 8th November to get their name into the ballot for the 33rd edition of the Maratona, which is themed "Tomorrow".
Based in the ski resort of Covara in the stunning Dolomite mountains of northern Italy, the 138km Maratona is not the longest sportive in the calendar but it's one of the toughest, with over 4000m of climbing spread over seven major climbs.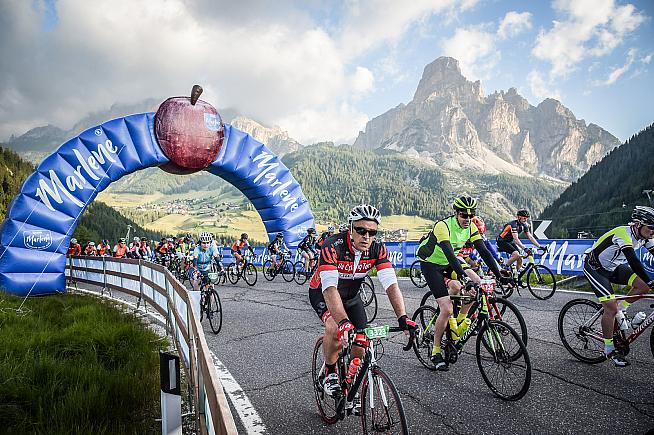 The 2019 edition of the Maratona will take place on 7th July 2019. Places are in high demand each year, with over 30,000 applicants typically competing for just 9,000 entry spots.
Those lucky enough to be drawn in the ballot will be informed on 3rd December, and then will have until 18th April 2019 to pay for those entries. The registration fee to enter the ballot is two euros.
There are three courses on offer, with the 55km Sellaronda and 106km Medio courses offering a chance to enjoy the scenery - and challenge - of the area's winding mountain roads.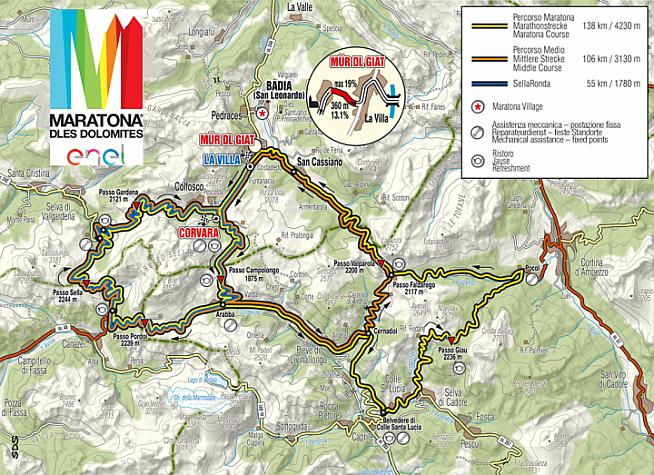 For cyclists seeking the toughest challenge, the 138km Long course is the one to go for. The advertised 4230m of climbing only tells part of the story; the route is constantly up-and-down, with barely a kilometre of consistent flat, making the Maratona one of the most challenging sportives on the calendar.
Entries are through the official Maratona website at www.maratona.it. We would urge anyone considering this ride to get involved, as it is one of the great events of the sportive calendar and is fantastically organised.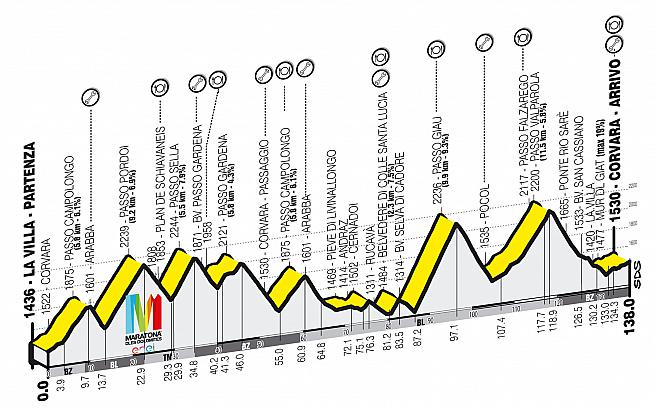 Check out the following Maratona-related content on Sportive.com:
0 Comments