So the Tour de France has started - hurray! - which means riders on Le Loop have been on the road for a week already, as they blaze a trail across France in advance of the pro peloton.
You can catch up on their stories from the road here: rideleloop.org
I was supposed to be riding Loop 5 this year, and readers of our preview may recall I had lined up a punchy training ride in the shape of the Veneto Trail - a 550km unsupported bikepacking event in the Dolomites.
Well, the Trail didn't go quite to plan. It was amazing...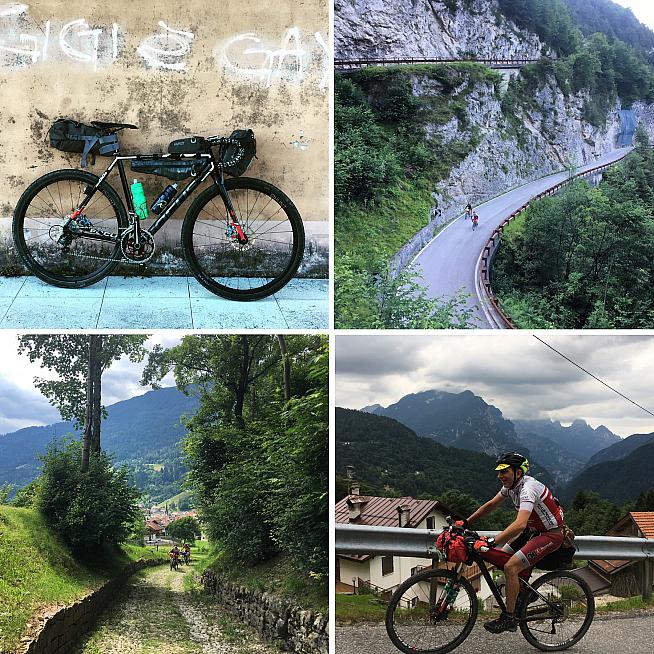 ...until suddenly, it wasn't: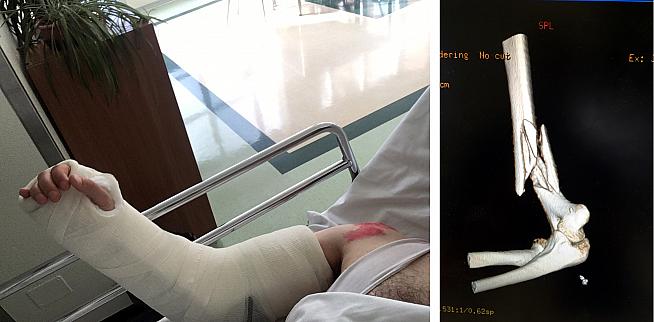 All I can say is, do not try to ride through a stone wall if alternative routes are available.
So anyway, a few hours of surgery to a fractured humerus and a week in an Italian hospital later, it looks like I'm off the bike for a while - meaning my grand ambitions for Le Loop, including a crack at Pantani's record time up Alpe d'Huez, are on ice.
Thankfully, the absolute stars at Le Loop (Kate and Sarah, take a bow) were happy to reorganise things if a stand-in could be found. But who could possibly be mad/brave enough to volunteer for a last-minute gig like this?
Ben Carlson-Oakes, that's who!
Cometh the hour, cometh the man: our crack reporter Ben has stepped into the breach, and is at time of writing hurtling towards the Alps with a bulging kitbag and, possibly, a few blank prescriptions "borrowed" from work.
Look out for Ben's daily updates from Le Loop right here on Sportive.com, the home of reckless amateur cycling. And in the meantime, here's a few words from the man himself:
www.sportive.com/cycling/536935/le-loop-ben-parachutes-into-the-alps-for-a-crack-at-le-tour
Over to you Ben. And bon courage!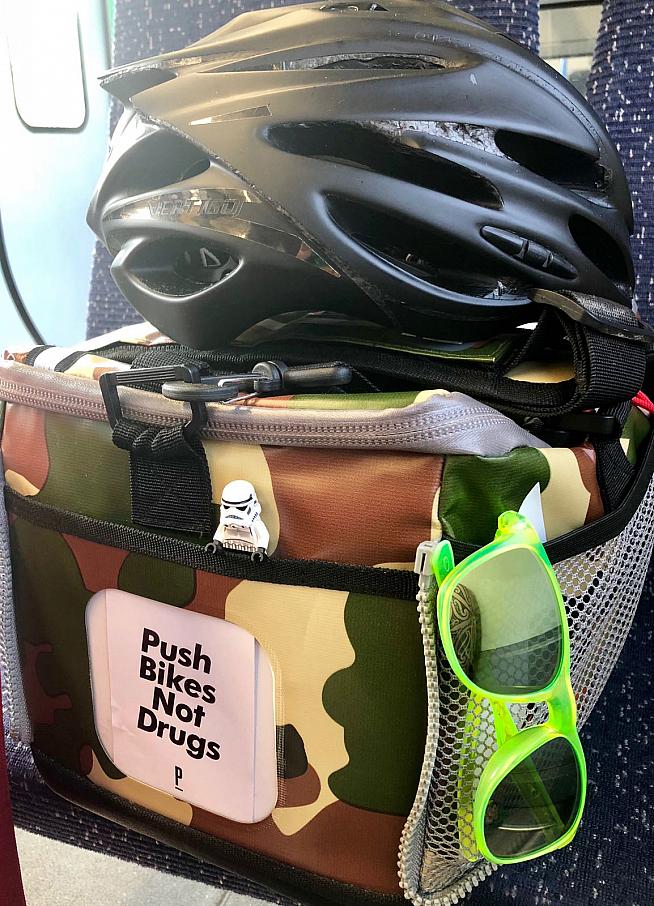 1 Comments