It's arguably the UK's biggest sportive, and with the RideLondon-Surrey 100 now just a couple of weeks away hopefully most riders will be well trained and fine-tuning their preparations.
If you need a few last-minute pointers, who better to take advice from than Chris Newton. A multiple world champion and triple Olympic medallist on road and track, Chris is currently the British Cycling Women's Endurance Coach. He is also blood cancer charity Anthony Nolan's cycling champion.
Here are his top tips ahead of one of the highlights of the UK sportive calendar.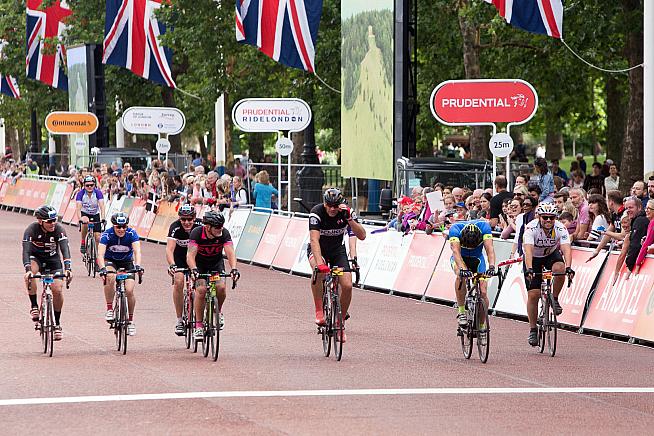 1. Make sure you train
This might sound obvious, but training for a 100-mile ride is necessary! You can start off by building up your stamina - weekend riding is good for clocking up the hours. Start from about an hour in week one (going at your own pace) and gradually increase the frequency of riding. Next, increase the duration of each ride - don't go too hard in the early weeks; the aim is to get used to riding for a length of time.
With two weeks to go, you'll hopefully have put in the hours already - but there's still time to hone your fitness with some preparatory rides.
2. Take notice of your road and surroundings
Road awareness is important and will help keep you safe on the day. As you cycle, think about the conditions; where is the traffic, spot bumps and potholes in the road - anything that could disrupt your ride on the day.
It takes energy to spot hazards and manoeuvre around and you need to save as much as possible to get through the day. Building this into your training will mean you're used to it come race day and you can focus your energy on completing the 100 miles.
>>> RideLondon Calling: Can the Cycling Centurion beat last year's time? >>>
3. Fuelling
You will be burning lots of energy as you train for the big day, so you need to make sure you are eating at the right time. You don't need to significantly increase the amount of food you eat; anything over 45 minutes, you should take something with you - and eat on the road. Anything from a simple energy bar or make a jam sandwich, malt loaf or fruit cake. But always remember to take something. You will need to keep your energy levels up.
4. Look after your bike
As you train, get to know your bike and make sure it's maintained well - clean it after every ride and keep your tyres topped up to recommended pressure.
5. Take care of your behind
You'll be on your behind for a long time, which will cause you pain, so think about your comfort. If you are planning to wear padded shorts make sure you train in them. You don't want any unknown discomfort on race day.
6. Consider the weather
Past editions of RideLondon have experienced extreme weather conditions - anyone who rode the washed-out 2014 edition won't foget it in a hurry!
Make sure you have the right clothing for the day. Check the forecast and pack anything you need - including arm warmers if you're wearing a cycling jersey with short sleeves. Make sure you have clothing in case it gets cold or wet, and have already trained in everything so you know it is comfortable.
>>> The Surrey Splash: 2014 RideLondon-Surrey 100 report >>>
7. Day before - check your bike
The day before the ride, make sure you check your bike again. Your tyres should be in good condition and pumped up to the correct pressure. Check your gears are shifting snoothly and brakes are functioning so there are no surprises on the morning.
8. On the day - check your timings
London streets are quiet on the morning of RideLondon, but allow yourself enough time to get to where you need to be so you're not panicked and can enjoy the atmosphere. This will help keep any nerves (which are natural!) under control, and you can enjoy your ride.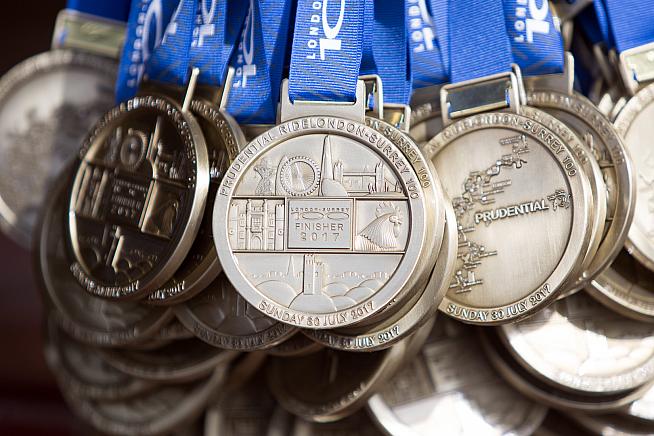 9. On the day - eat a good breakfast
You need to set yourself up for the day so make sure you eat a good breakfast. It doesn't need to be excessive though. You will have practised fuelling during your training so you will have a feel for when and what you need to eat. There will be plenty of food stops over the course of 100 miles should you need to top up.
10. On the day - don't let the nerves push you!
It's normal to be nervous. Your adrenaline will be pumping but don't fall into the trap of letting it push you to go too fast as you have 100 miles to get through. Remember to pace yourself, so that fatigue doesn't set in too soon.
11. Make sure you look ahead
You've set off, and it's now about getting through the 100 miles. Pace yourself - the less you need to touch your brakes the smoother your ride will be. The smoother your ride, the more efficient your body will be. The more efficient your body is, the longer you can hold off fatigue.
If you're riding with a friend or as part of a team you will want to chat, which is perfectly OK. Remember that it's more efficient to ride in single file. When you're at the front, remember you don't have to push too hard. Go at a steady pace. Switch around so that you share the pace and take turns in the wind.
12. The last 10 miles
With 10 miles to go you will have already done a phenomenal job! However, it's important to make sure you have a little bit left for the last 10 miles as fatigue will have set in. The adrenaline will be pumping, and will push you through. Keep hydrated and fuel up - save a gel, a bar or a banana for the end!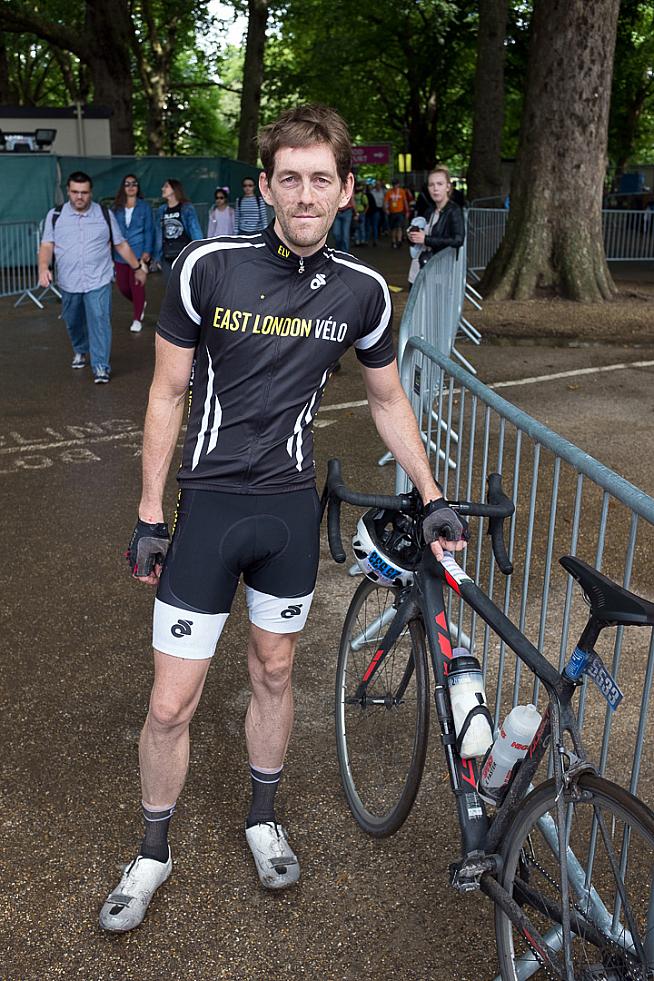 0 Comments