Despite a greater understanding of diet choice, some people endure prejudice about, in particular, veganism.
It's not like a vegan pastie can specifically bring harm to you (my mother's skills with pastry aside), but it's often unfairly perceived that it's something only a vegan can eat, like they've developed an additional stomach or evolved a way of dealing with the disappointment of tofu.
Foods can be vegan, kosher, halal, vegetarian, lactose-free, non-dairy, or paleo and still be eaten by everyone without bad things happening, known intolerances notwithstanding.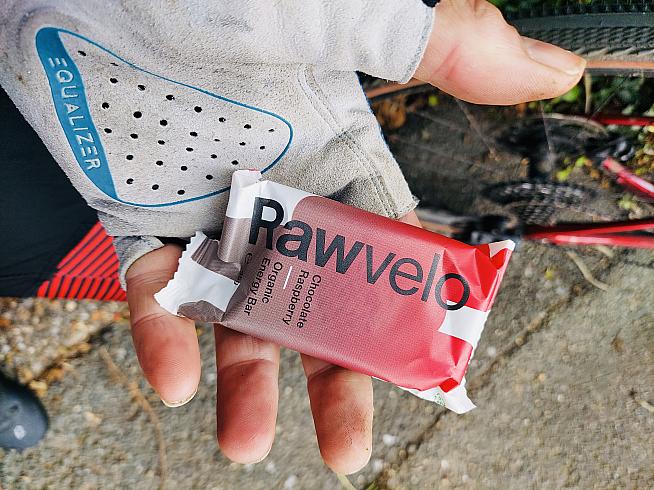 Traditionally, the world of endurance sports has been plagued with the notion that athletes cannot survive without animal protein to sustain their training and performance and, while it may have been the case in the past, it is definitely not the case now. There are enough elite sportsmen and women who can attest to this.
Or just maybe, veganism is the secret of their success?
Surely, there's no harm in trying... and if you are considering trying, what better place to start than Rawvelo. Not only are all of their products vegan, but they also strive to be organic and environmentally responsible, with packaging that can be recycled either traditionally or through partnerships with specialists like First Mile, who can process foil-lined gel wrappers.
Anyone can say their stuff is good as well as being good for you and the planet - but what's Rawvelo's cooking really like?
I got a trial pack in July as I embarked on a few escapades by bike. The first was a solo trip around the Isle of Wight and, most recently, a gravel event in the High Peaks in Derbyshire. In between, and after, I've set myself a goal of turbo training through the winter to improve my fitness and arrest my steady decline into a more sedentary life.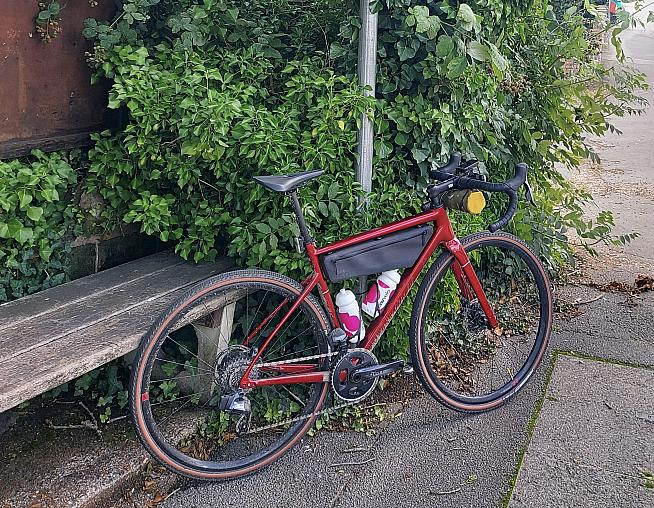 The circuit of the IOW was an all-day, 100km-plus endeavour that was self-supported, so the majority of my hydration and fueling was from Rawvelo, as well as the recovery.
I found the energy bars very good indeed - they eschew traditional ingredients like oats and other cereals as a base, using instead Deglet Noor dates, almonds, and walnuts. I found these gave the bars a reassuring density, without the feeling that they'd sucked all of the moisture out of my mouth.
Easy to chew and swallow, once inside they do some sciencey things like lowering LDL cholesterol, balancing blood sugar, and aiding post-ride recovery.
Peanut butter is one of my favourites and the Rawvelo bars hit the spot when it came to that particular fetish. Their hydration products are based on coconut water which is thought to be better at replacing fluids in your body than water alone - it's also chock full of electrolytes.
Back at my ride HQ, I tucked into the chocolate recovery drink like Bruce Bogtrotter on Trunchbull's cake and was not disappointed. Despite completing the longest ride of the year, both in duration and distance, I felt no ill effects, unless you count sleeping for 12 hours straight.
The gels I had, I saved for my turbo sessions, being handy and easy to open and had none of the chemical taste or feel of products I'd used before. Some gels, I find, are way too sugary, making them harder for me to tolerate and aggravating my reflux leading to a burning sensation in my throat and stomach.
I had none of these side effects with Rawvelo. While they are undoubtedly sweet and very tasty, they are not syrupy nor do they cling to the inside of the mouth.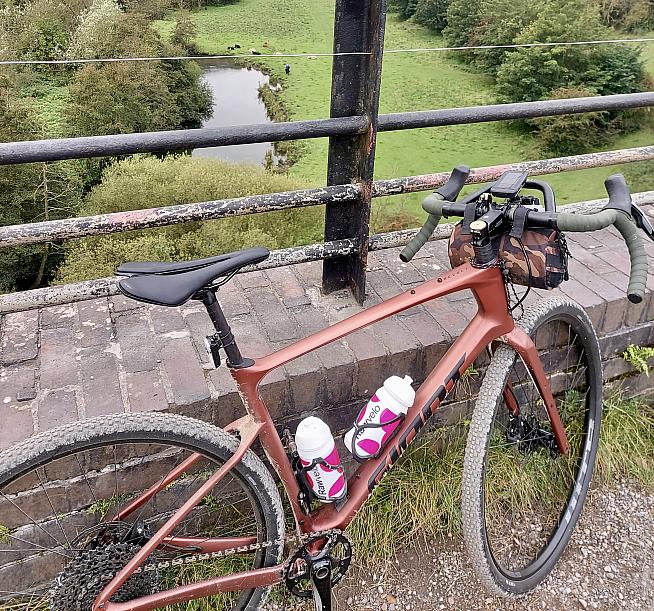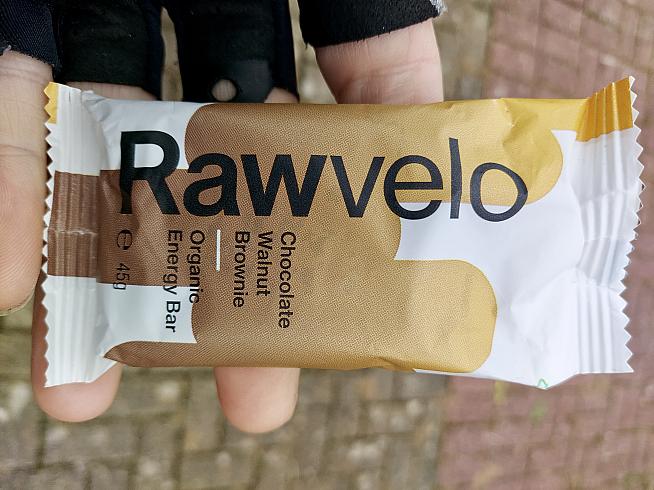 My remaining energy bars were earmarked for the 40-mile gravel ride, and I had a chance to contrast them with what was on offer at the feed stations which were, I'm sad to report, from a brand that has given me issues in the past.
Greedy Andy grabbed all that was on offer, but I couldn't face the thought of their mouthfeel, nor the effects they would later have when confined to the bed area of my camper van. Sadly for me, even the Rawvelo couldn't work miracles on my legs and I ended up walking some the the steeper off-road sections  -but that's more to do with my preparation than the energy snacks I chose to take with me.
On the whole, I'm very impressed with the Rawvelo range. To have a company take a principled stand and have that backed up with a genuinely excellent range of products is a rare thing these days.
I've found that going vegan isn't as hard as it used to be - but you don't have to be vegan to enjoy its undoubted benefits. Bringing organic, responsibly sourced products to the wider market can only be a good thing for you, and it might end up being better for the world you live in.
Discover the Rawvelo range at rawvelo.com.
0 Comments