I got called a 'Hipster' the other day. Not because of the way I was dressed, not for the cut of my hair or face furniture, not for my glasses, not for my taste in music, nor for my taste in craft beer.
No, I got tarred with the epithet because of my bar bag.
I have been commuting a reasonable distance to work since last October - far enough to warrant, for my comfort and convenience, cycle-specific clothing, shoes and other sundry items.
We have no showers or proper changing rooms there and on days where moisture is prevalent either within or without, it's necessary to take a change of clothing, walkable shoes and, for the sake of my colleagues, deodorant. I have come to despise the backpack I have been using - it's unwieldy, unnecessarily large and uncomfortable, plus it's practically inaccessible during a ride.
While I can leave a few things at work to change into, transporting them to and fro is often necessary so I had to find a different way to ship my goods.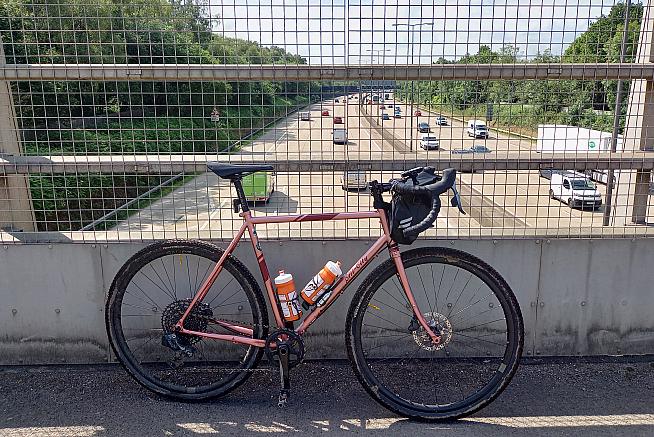 I had tried a frame bag in the past, but didn't like the way they fasten and they always rubbed the paintwork. My saviour has been the 'hipster' bar bag. I have several different ones now, all offering different options for rides but up until now, nothing was large or stable enough to carry the extra things I sometimes need on my work commute. This is where the Craft Cadence Handlebar Bag comes in.
Craft Cadence have their roots in the London commuter community, formed by a group of riders who saw the boom in cycling that came from the London Superhighways and, not satisfied with the gear that they were using (basically, anything that came to hand and worked), they decided to look at cycle specific gear for their journies.
Slightly dismayed by the lack of evolution in the products that were out there, they decided to reach out to the cycling community and see what worked for them and base their products upon that feedback. Thus was born the Cadence Backpack, and from that came the Handlebar Bag.
> Craft Cadence Waterproof Backpack review >
The designs are functional, traditional and uncomplicated and Cadence constantly ask for feedback from their customers - the Cadence Backpack is currently in its third iteration. The Handlebar Bag is chock full of features that just work - IXP5 waterproof material, a simple roll-top without bothersome zips, and a set of sturdy, buckled straps all add up to a bag that's more than a sum of its parts.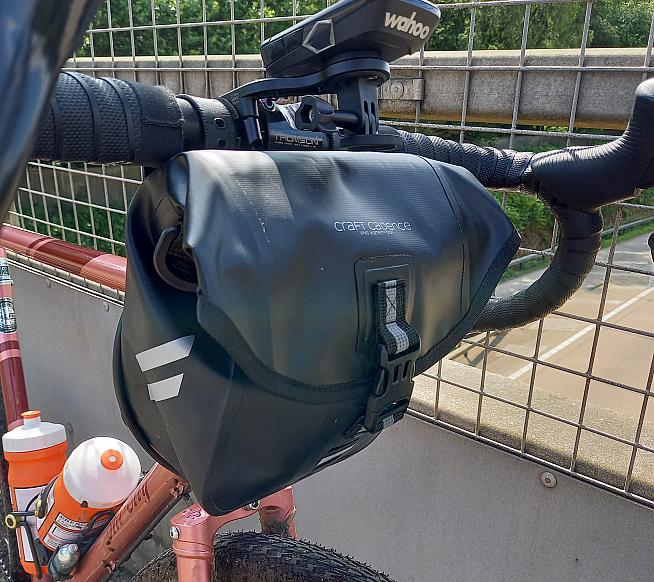 I'm particularly impressed with the capacity, a Tardis-like 3.5Ltrs, which holds all the hipster stuff I need like my flip phone, my organic wheat-free gilet and my sandals made from hemp. The inner pocket is ideal for my beard oil and the scrunchie for my ponytail and there's still space for my spelt flour, vegan BLT panini with aioli and piano-wire sliced boiled tofu.
The icing on the Hipster carrot cake is the detachable strap with which I can sling it across my chest when listening to beat poetry and weaving my own yoghurt.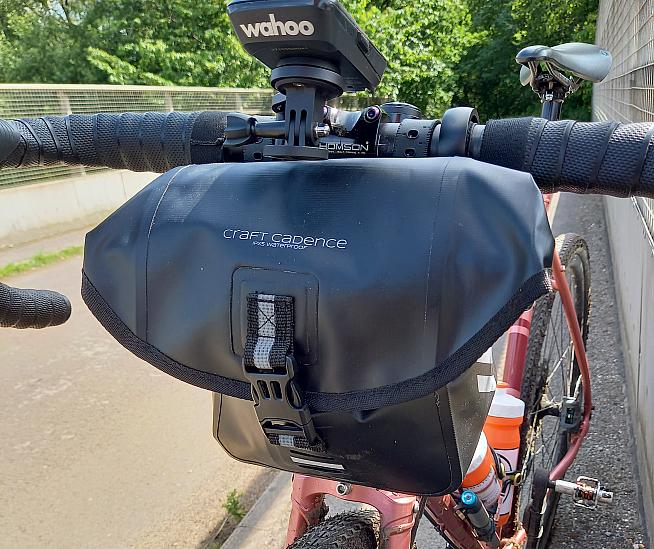 I seem to have avoided the rain on all my journeys with it so far, but last weekend's gravel sportive on Salisbury Plain looked promising as it'd been cacking down on and off for days. Sadly the only moisture it managed to repel was the tubeless fluid from my front tyre as I copped a milky-milky moment (plant-based, total vegan) which sprayed my lower legs and the front of the bag.
Apart from protecting the contents from moisture, the bag succeeded in protecting my frame and components from damage as well with a double-backed head-tube velcro strap and solid fixings that work in a similar way to skiing straps, striking the right balance between stability, weight and ease of use. I've found that even when loosened off and lowered to accommodate my front light it stays super stable and doesn't wobble at all.
If velcro is your thing, you can contact Cadence and get a set of straps replete with Action Man hair if you so wish.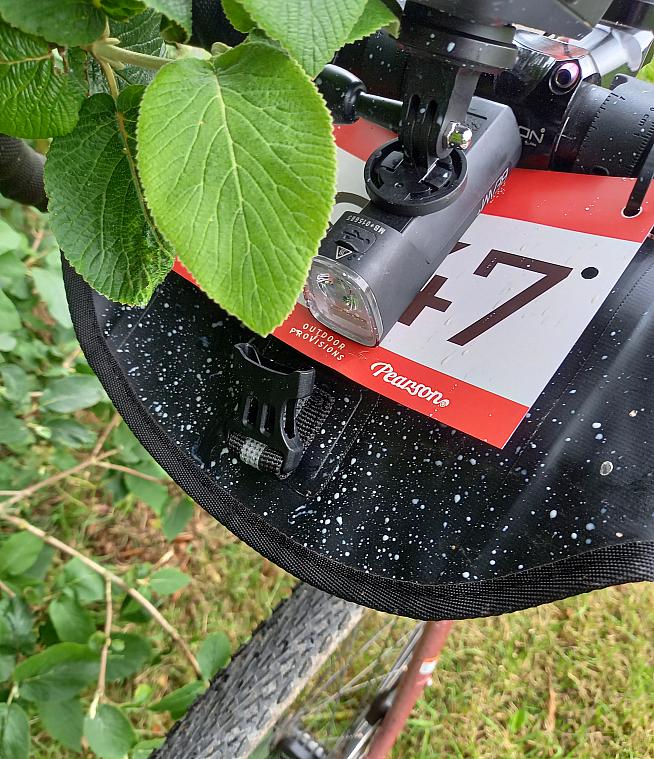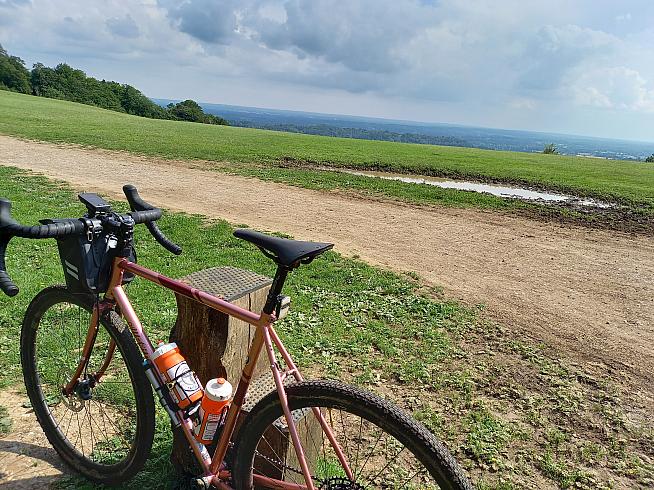 The size of the Cadence bag is too large for my road bike (it doesn't clear the front tyre), which is a shame as it's the one that I like to commute on the most, but for my gravel adventures, this is going to be my hipster, pacifist weapon of choice.
I'm also betting I can get quite a few craft beer cans in it (five - I counted). I reckon I could test the IXP rating as well by trying to transport six pints of draught IPA in it, though the chances of it making it out of the taproom yard are slim to zero, especially if I have a straw.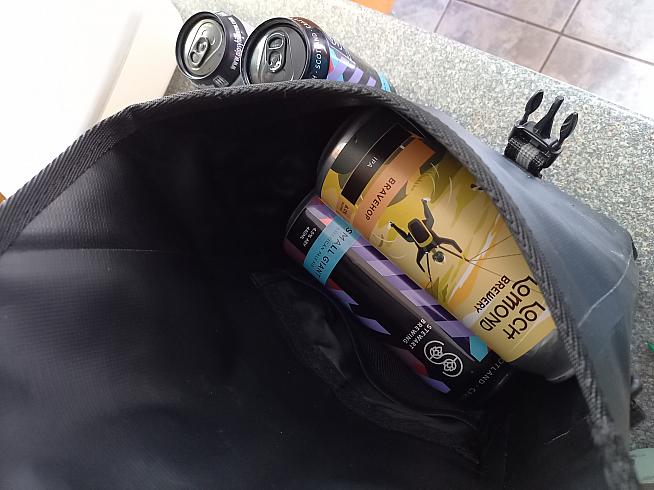 So bring on your insults, random people from Twitter and Instagram - I love handlebar bags and the Cadence is the one I'd start a bamboo furniture collective with.
Waterproof Handlebar Bag from Craft Cadence - £39.99 at craftcadence.com.
0 Comments