It's getting to the time of year that every commuter dreads. No, not April and March where the council dig up all the roads to spend their allocated budget before the end of the financial year (yes, apparently this is a real phenomenon).
It's October and the nights are drawing in and you have a decision to make: do I put the lights back on my bike? Or rather, where are those bloody lights I need to put back on my bike? I'm sure they're either in the 'messy drawer' or somewhere in the shed. I'll get them at the weekend, it'll be fine.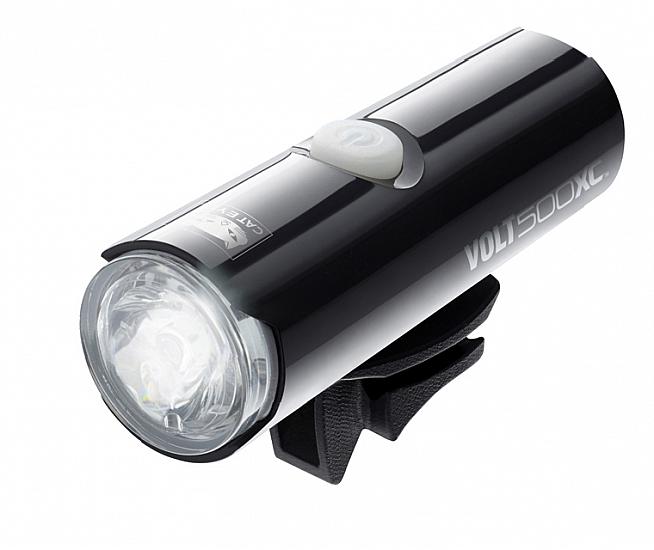 Firstly take some advice from someone who knows. Get them from whichever hole they are submerged, check if they are charged and working and at least put them in your bag. These evenings have a nasty habit of creeping up on you and one unexpected late night and you'll be left stranded with no lights. Trust me, it's why I have a drawer full of lights from the bike shop near work, which is open until 10pm.
So what to do if the shed has rendered them dead, or indeed they were always dead and you vowed to replace them in the sale in the summer but forgot?
Well, get a light that works. But which light, you may ask? There are so many, with different lumens and charge times and battery capacities and fittings and other such things. It's so confusing. My advice? Get the CatEye Volt 500 XC.
Because I take these things seriously and I care about your collective safety, I have tested this light a lot. I rode the Revolve24 race for this distinguished publication which required me to ride in the pitch black at 3am for an hour.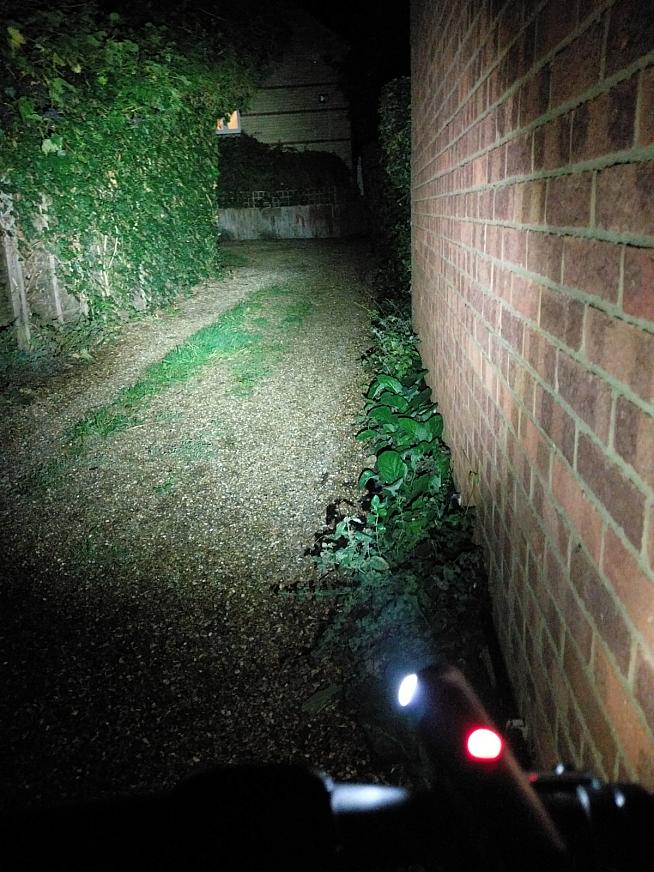 Thankfully the Volt 500 XC has a variety of settings, ranging from the 100 lumen flashing which lasts a frankly ridiculous 30 hours to the 500 lumen flashing light which lasts for an hour. In between that there is a 400 lumen constant and a 200 lumen constant. Ideal for commuting in varying degrees of light, but we'll get to that.
At Revolve24 I used the 400 lumen constant setting, which I was told should last for 90 minutes. Perfect for lighting my way around Brands Hatch. Paired with an older CatEye front light on flashing mode, I had no trouble seeing up to 50 metres in front of me, which gave me huge confidence to be able to go as hard as I could at the hilly, winding course. Quite a compliment given the lack of course lighting and the wet track.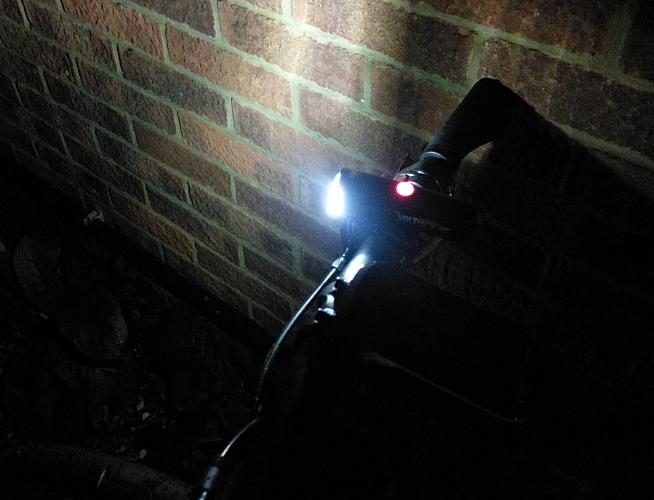 The battery lasted the hour easily and a quick charge and I was back out for my next stint. It uses a standard micro USB socket and can be charged on a computer or via a wall plug.
Subsequently, I have been using the Volt 500 XC for my commute from suburban north London to Covent Garden. This is about 12 miles and takes around 50 minutes each way.
The light has been perfect for that. It's no frills and just does the job. Using the flash settings, I've not needed to charge it for 10 days on the 100 lumen flash mode. Very impressive.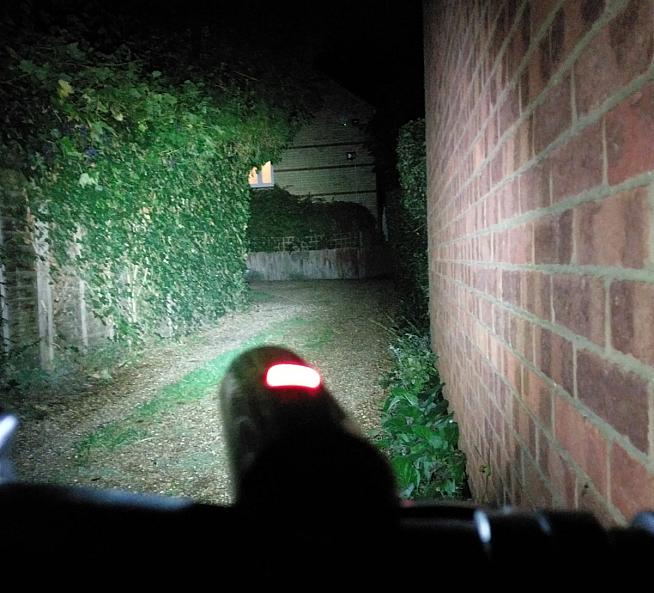 Finally, something which can be overlooked but is really fundamental, is the method of attaching the light to the bike. Often the front light can be particularly over-engineered, requiring the use of mounts which attach to the bike and you then clip the light on and off. If you want to use the same light on multiple bikes you either need multiple mounts, or go through the palaver of moving the fitting over.
Thankfully CatEye seem to have noticed this, and the Volt 500 XC affixes to your bike using nothing more complex than a stretched rubber band which is secure, but easy to move to other bikes (road to commuting bike in my case).
In summary, the Volt 500 XC is by far the best front light I've used. It's so versatile and easy to use for both lighting your way and making people aware of your presence. The only slight downside is the price: £60 is slightly more than other similar options, but in my opinon it's really worth splashing out - and you can find it a bit cheaper if you shop around.
Morrissey once said, "There is a light that never goes out." For once the 'Pope of mope' wasn't 100% correct, but the 500 XC is as close as you will get. 9/10
CatEye Volt 500 XC, £59.99 - www.zyro.co.uk
0 Comments