The sport of cycling can take you to amazing places, from London to Beijing, from Rome to Rio, from Windsor to Ringwood... Last week I was at the Estrella Bikes launch event in the regal Old Station Arcade in Windsor, today I was in overcast Hampshire, parked a few hundred metres away from where paralympic legend, Darren Kenny grew up.
I've never been to anywhere like Rio but I have eaten feijoada, and that's almost as good, I hear.
I was here to meet up with Darren and test out one of the bikes launched the previous week. The concept started back in 2007 when Darren was competing (and doing very well) in the Pan Am Championships in Colombia; he saw a report in the local paper and they were calling him the "Estrella" - Spanish for star - and as he has a fascination for latin languages, the term stuck in his head. Later, when he was searching for a name for his project, the name leapt out.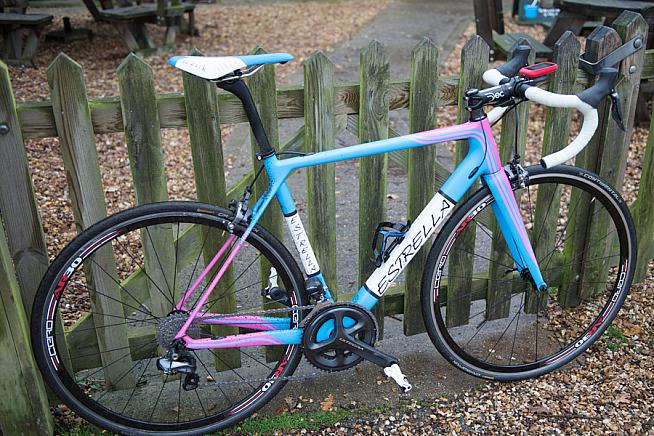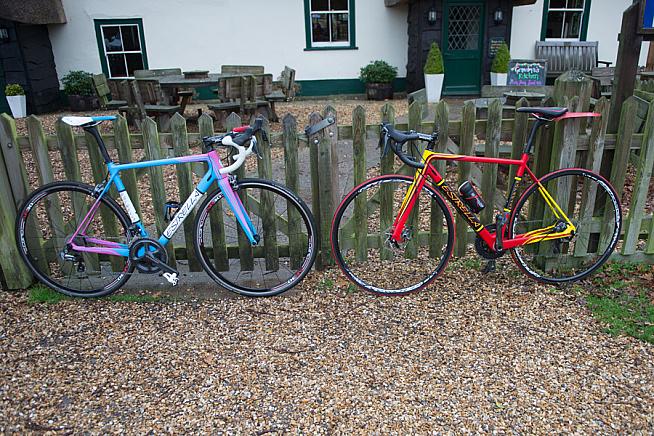 My interest in the marque was first sparked back in September when Darren was taking part in the same sportive as me in Surrey. I am what my friend Nick would call a spotter - having an eye for the different styles of bikes and equipment I see on the road. He wonders how I notice all that I do, plus remember the way home. He's quite hopeless without a map.
While climbing up one of the many ramps on the exceedingly hilly course, I was overtaken (unsurprisingly) by Darren on his beautiful blue and pink Camino Liso - there's that Spanish influence again, Liso being Spanish for "Smooth". I'd never heard of the brand before, so when I saw him parked up at the feed station, waiting for his ride partner to hoover up as much of the free biscuits as possible, I decided to say hello and find out a bit about it. To be fair, the conversation mainly revolved around his wheels - the same Cero AR30 wheelset I run on my bike - and the striking colours, before I made my embarrassed excuses and trundled off.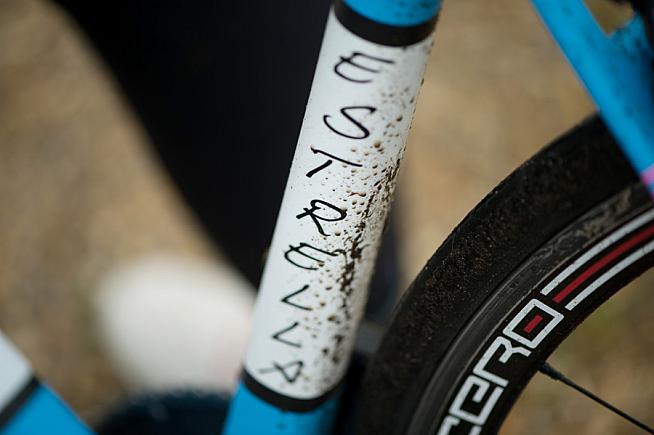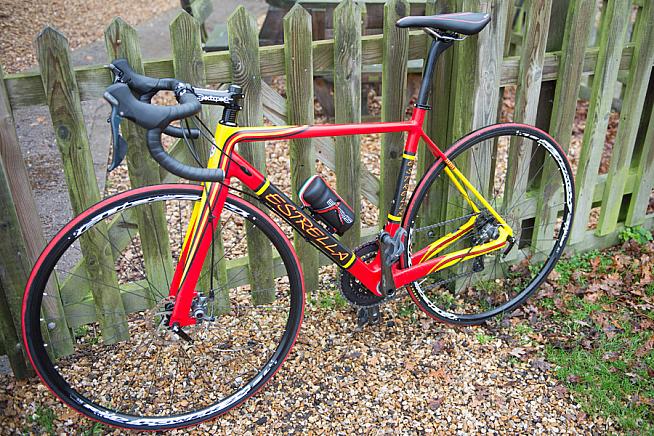 For the rest of the ride, I kept thinking about it and decided to look it up when I got home. It was only then I realised who the bike's pilot was, and immediately felt I should've been more respectful. It's not every day you meet a cycling legend while steaming gently in the autumn sunshine and wiping energy gel from your face.
Dodgy introductions aside, here I was now in Darren's splendid kitchen, drinking his splinded coffee and casting my eyes over his splendid creation.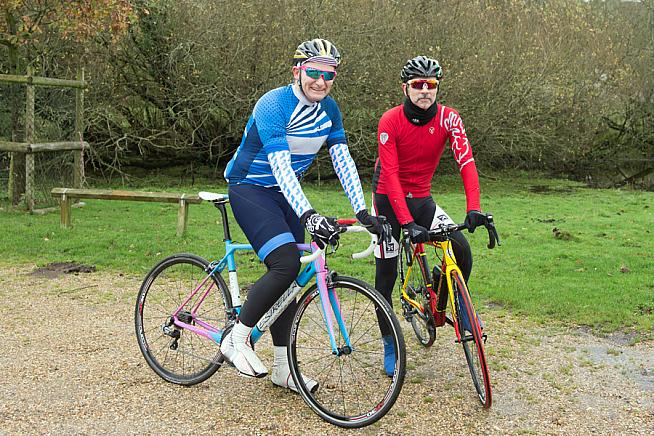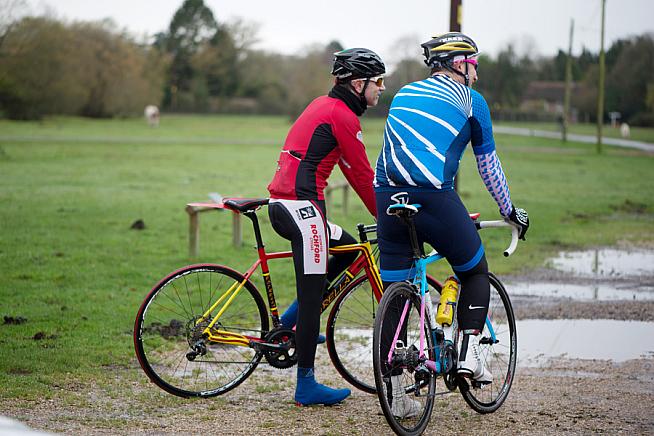 Being his personal ride, Darren's Estrella is kitted out to the highest specification with a Shimano Ultegra Di2 groupset and the super-light AR30 wheels. He has a PowerTap hub fitted too, and the levers set up continental style with the front brake on the left, a feature he warned me about which I instantly forgot.
The frame is a classic shape, with a massive bottom bracket, flattened steat stays and aero forks, all made of Toray T1000 carbon fibre - that's the good stuff. The paint job and detailing are exquisite and the whole package is astonishingly light, sub 7kg even once I'd added my own Look pedals.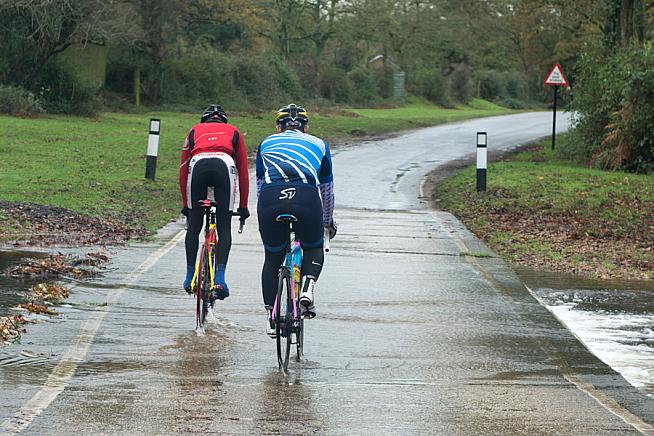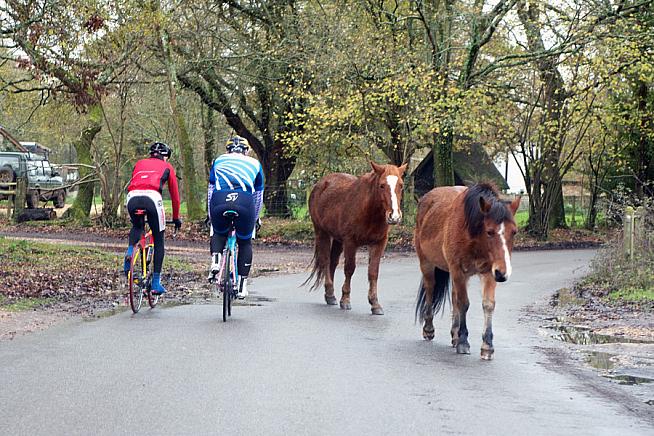 Out on the greasy, muck strewn roads around Fordingbridge and Burley, I had a few nervous moments piloting the Liso - not through any fault of the bike. The ride was supremely comfortable and the frame agile and forgiving (especially given the huge weight difference between myself and its normal jockey).
I had to familiarise myself with the gears, having been riding Campagnolo for several years, but the responsiveness of the Di2 was a joy - it began to feel like I was steering and changing gear with mind control, even through thick gloves. Even when I made the wrong gear selection, all I had to do was push the pedals harder and the bike forgave me until I'd stopped mucking about.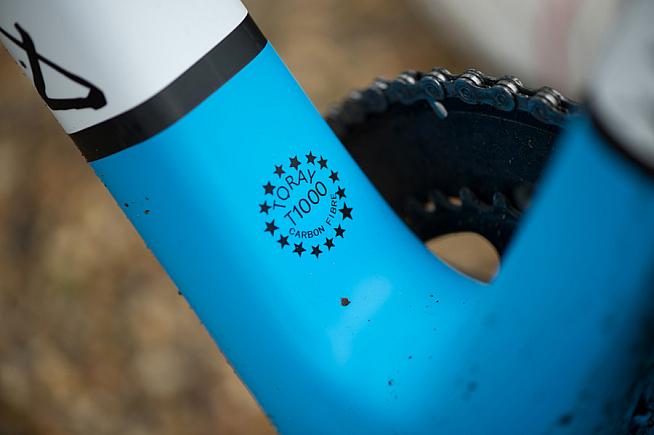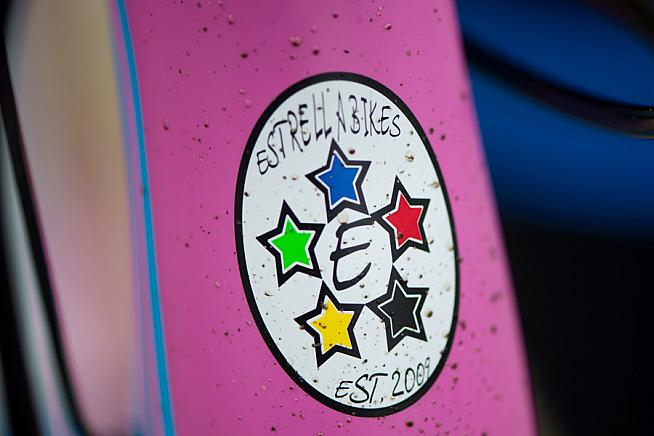 Just south of Ringwood, Darren coaxed me into some climbing effort up Crow Hill. Much as I enjoyed the speed at which I ascended, I was aware the only limit that was being placed on the bike was the 100kg of blubber it was being asked to haul. Thankfully, all of the meagre effort I was pushing out was being translated into forward motion and even though the rims were thick with road grit and the pads adjusted fairly close, I could neither hear nor feel any brake rub.
Chatting over coffee - Darren drinks a lot of coffee - as the rain poured down outside, the conversation turned to cars and it dawned on me that the difference I was experiencing with the Estrella bike was not dissimilar to that I encountered when I changed from a diesel to an all-electric car last year. The delivery of power (such as it is through my legs) is instantaneous, with no lag as the frame or components compensate for flex.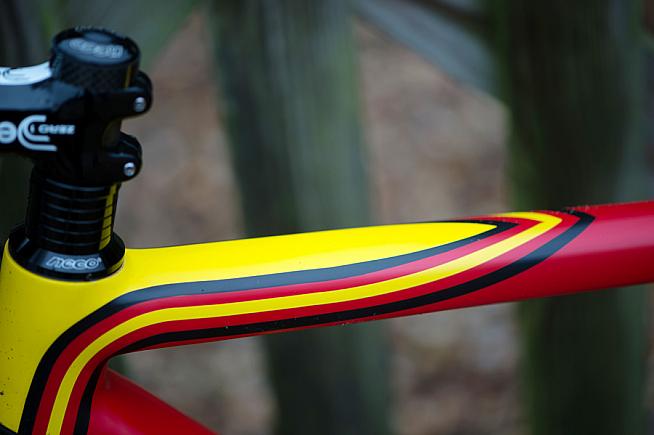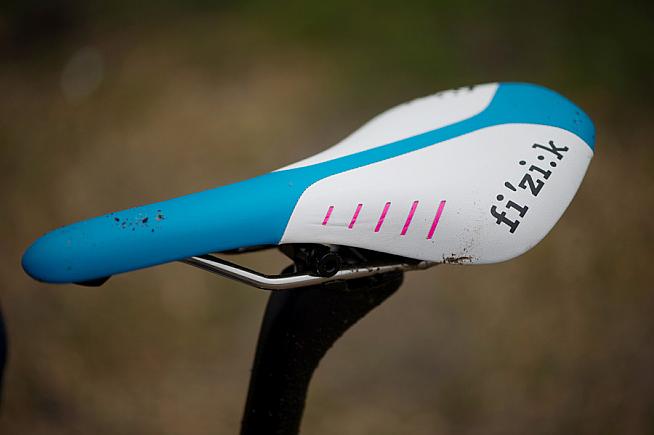 Estrella frames are made in the Far East, under strict supervision from the Estrella team. Rob Ellis, Darren's old friend and business partner has previously worked with NASA, McLaren and Rolls Royce, and his attention to detail is legendary, even examining the inside of the frames with a micro camera to spot any imperfections.
When I asked Darren about the difficulties of being so far away from the production, he did confess a small amount of joy at the doors that a flash of Beijing Bling can open and the trust engendered by his palmares, such is the enduring pride for the Games over there and the respect for those that took part.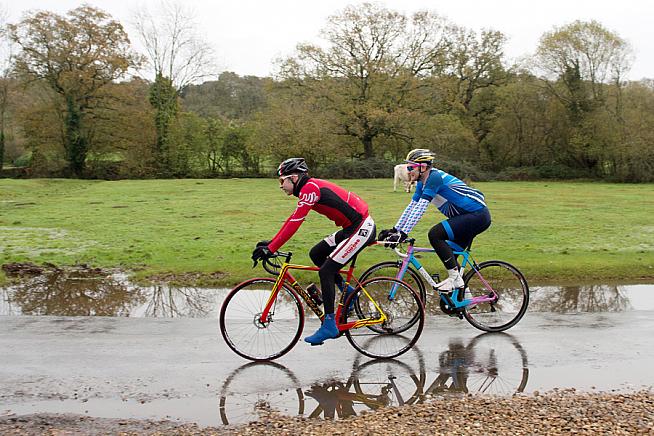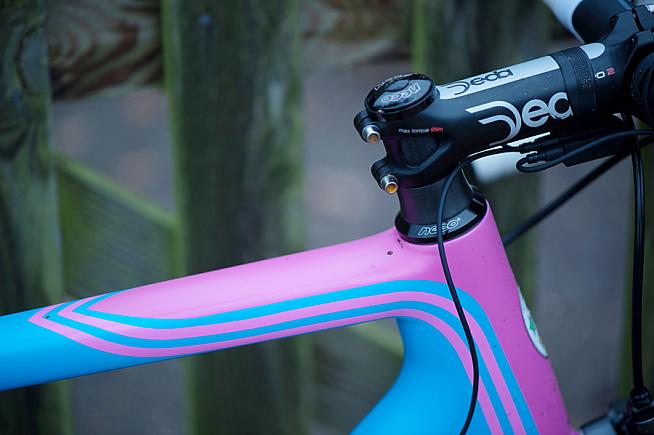 After a superbly calculated second coffee, we set off back to Chez Kenny just as the drizzle eased. It was around here, as we descended Crow Hill, that a niggling thought tugged at my memory and when I feathered the brakes on the fastest section I remembered with a jolt that the rear brake was activated the right-hand lever. Thankfully, the Ultegra stoppers are superb and the frame once again shrugged off my ham-fisted efforts to make it misbehave.
Sadly, though, karma was to pay me a visit with a couple of kilometers to go. I slowed on a straight road to attempt to retrieve Darren's AssSaver mud guard, spat out for the third time from an unfamiliar set of saddle rails, and performed a slow-motion comedy dismount. It was a relief for me that my hip and elbow broke my fall. I would have been mortified to have damaged any part of the wonderful Liso, although I've heard Hampshire Highways may be pursuing me for road damage...
The Estrella Camino Liso is a sublime creation. Light, comfortable, superbly equipped and a joy to ride. It's far too good for the likes of me, but displays no pretensions at being an elitist build. For someone my size and shape to be able to jump on and ride with such enjoyment, with minimal adjustment, is a feat in itself. The short ride we had seemed to fly by, the roads smoothed, the hills flattened and the rain ignored. If the rest of the range is half as good as the flagship model, then Estrella is not only a brand to look out for, but one to add to your shortlist for that next bike purchase...
Photography by Julian Porter - www.julianporter.com
0 Comments