I've never been blessed with what you might call a cyclist's physique. Parts of me conform - massive legs and weedy-looking arms - but the stuff in between seems to rally against any attempts to shed excess weight. Once, in recent years, I got down below 90kg and it made me look like a heroin addict. The only time you could comfortably describe me as 'snake-like' is if you were watching a wildlife documentary of an anaconda attempting to devour an antelope and then glanced across at me eating a pizza.
This puts limitations on the kind of kit I can wear and what I can kit my bike out with. I've tried aero-fitting shorts and jerseys and end up looking like an advert for French tyres. I shave off grams here and there with lighter-weight components, but even the strongest materials can have their limitations.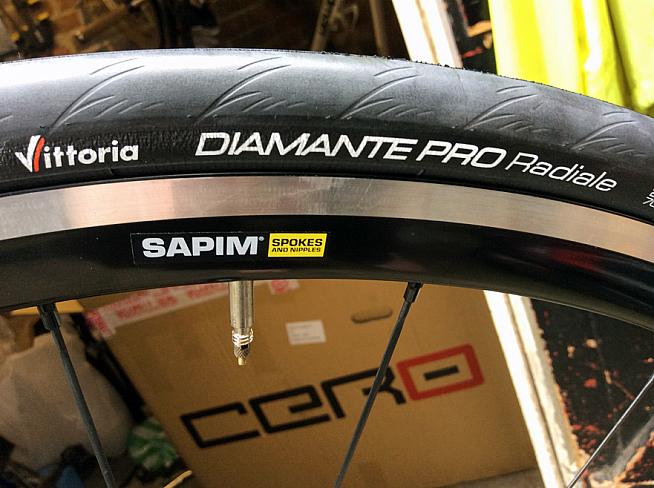 A new set of wheels, the common consensus seems to be, can transform your ride, helping you to climb mountains, descend like a maniac and churn out rapid miles in the big ring. The lighter and stiffer, the better. Keith Bontrager, who knows a thing or two about building bikes, famously said "Light - Strong - Cheap. Pick two..." and as I don't have heaps of disposable income, I have had to compromise towards 'Strong & Cheap'.
Every time I've checked out a prospective new set of hoops, I have had to heave a sigh of resignation on discovering the dreaded 'weight limit' clause, bane of my life due to my body shape, the state of my local roads and my tendency to over-winter like a bear storing up energy for a hibernation.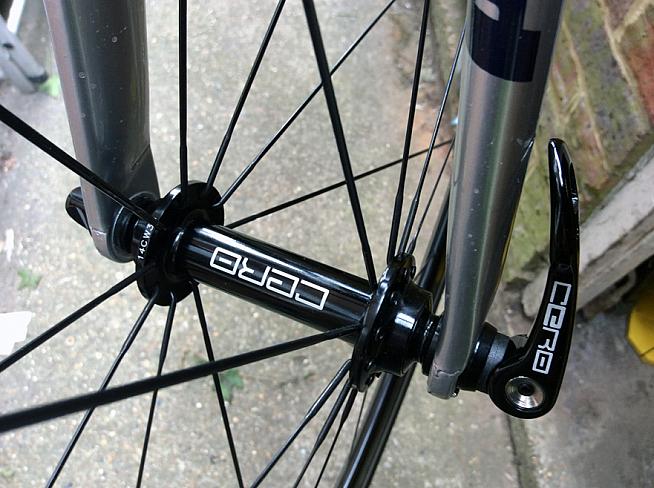 Salvation seemed to appear to me in the form of UK company Cycle Division, who import Trigon bikes - a Taiwanese brand with a reputation for performance and affordability - and their range of Cero components. Their Cero AR wheels seemed a little too good to be true. The range starts at just below £200 for the AR24, a lightweight and, if the buzz online is to be believed, super stiff and strong alloy wheelset. I had the good fortune to be offered a pair of the deeper section Cero AR30s to test.
Even before I'd opened the box, I was impressed. I actually had to check that the wheels were in there. Cycle Division claim the weight is an astonishing 1400g for the PAIR, so you can understand my surprise. Out of the box, they're a lovely looking wheelset, 30mm mid-section alloy rims spinning endlessly on Cero's own-brand superlight hubs. They boast sealed bearings and Sapim CX-Ray bladed spokes, and eschew flashy looks for a more understated style. No coloured spoke nipples or contrasting key spokes here, although the rims are emblazoned with bold decals in red, white and black (removable, if you're aiming for the stealth look).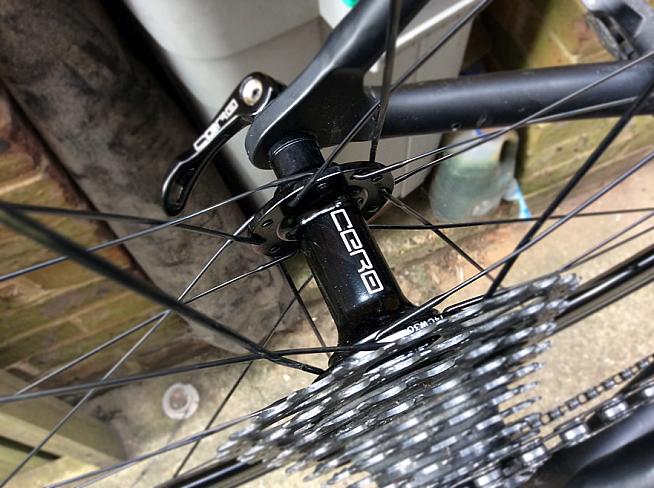 The wheels may look mighty fine, but looks aren't the most important feature for me. Could they live up to their promise to transform my cycling?
I have had some experience of carbon wheels - I have tried several offerings from Reynolds, including their Attack model, and despite a few spoke breakages it was these that helped me decide to invest in a set of Solitudes. I've been more than happy with their performance. The Cero AR30s, right away, reminded me of the Attacks (a carbon wheel three times the price). I understand that you should always take manufacturer's claims about weight with a pinch of salt, but I found that they felt considerably lighter than my existing wheels - whether this is a result of weight distribution or actual real-world lightness, I can not say as my wife wouldn't let me use her kitchen scales to weigh them accurately.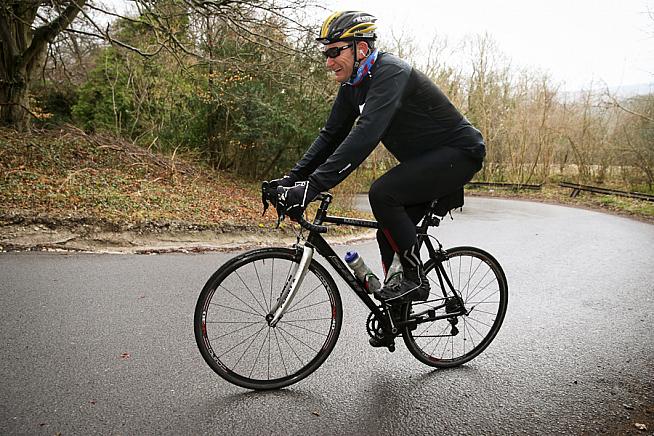 Cycle Division say the AR30s were originally designed as an out-and-out race wheelset, and they certainly spin up to speed faster than I'm used to experiencing. The feedback received from the road is on the comfortable side of 'honest'. To get the full benefit, I used a pair of lightweight Vittoria Diamante Radiale tyres (Cycle Division currently supply all new wheelsets with 25mm Continental Grand Sport Race tyres). On the flat, blemish-free roads they are smooth and fast, and when the surface becomes more challenging they shrug off imperfections and remain predicable. The supple tyres helped to iron out minor lumps and bumps and even unexpected pot holes and debris seemed to be dismissed with little more than a cough and a shiver.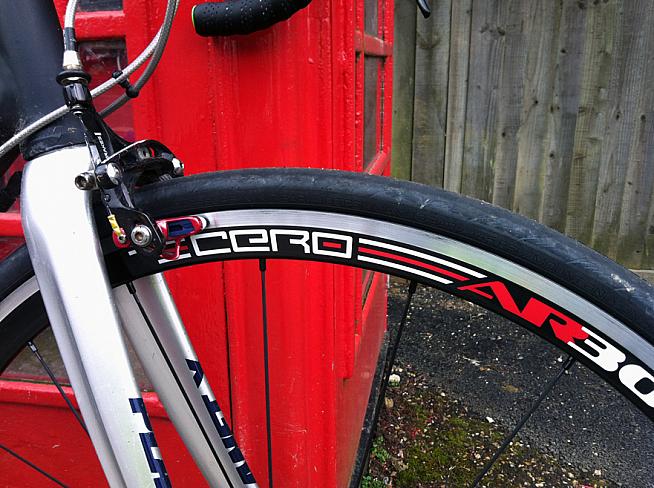 It was, however, when I pointed the ride towards hills that I really started to reap the rewards. As I've confessed, I'm no climber, and it would seem churlish to invest in a pair of climbing wheels to compensate for my physical limitations. I do love climbing, though, and any help I can get is most welcome.
I need a heck of a lot of power to ascend slopes of 15% or more, and any flex in the wheels will rob me of precious momentum. A tell-tale sign is the sound of rubbing brakes as my 'awesome' tries to square my circles, and I heard nothing of the sort, even up ramps approaching 20% on an arduous sportive in the Surrey Hills. The lack of flex in the AR30s meant very little pedal pressure was wasted, so even from a snail-like pace at the top of a climb the recovery of speed was effortless and rapid.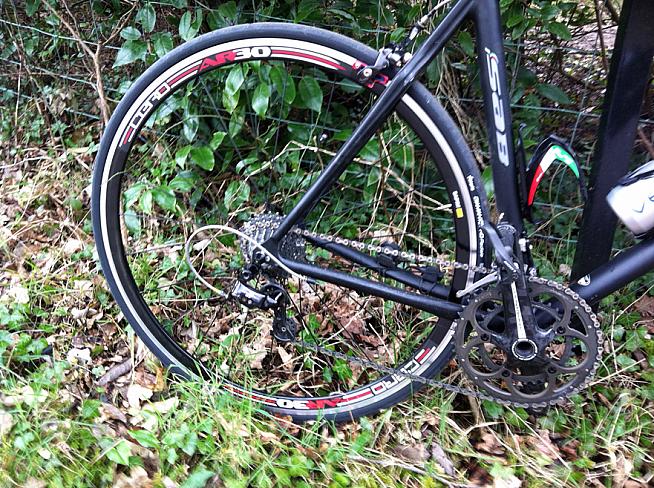 Descending was a joy, and the excellent braking surfaces meant that when speed had to be scrubbed off, it didn't feel like grabbing a handful of air. Slowing and stopping was unfussy, nothing wobbled (unless you count my midriff) and nothing locked up. After comparing rides over similar routes and terrain I have found an increase in my average speed and a reduction in fatigue over longer excursions.
It seems some headway is being made towards disproving Mr Bontrager's Maxim. The Cero AR30s are easily the best alloy wheels I've come across, and all the more pleasing in that they seem to cope with stresses and strains of the particular challenges I face, and give back in spades. To say you get your money's worth seems an understatement: the AR30s are supplied with QR skewers, rim tape, three spare spokes, a choice of Shimano or Campagnolo freehub, and a free pair of high-quality tyres.
For those with bottomless pockets and a liking for more 'bling', carbon and fancy annodisation is still an option; but for MAMILs mostly living in the reality of hobby cycling, the sub £400 price tag means you can have carbon-like performance without selling any vital organs. I'm convinced enough about these wheels to put my money where my mouth is and buy them.
Cero AR30 Superlight Alloy Wheelset, £379.99 from cycledivision.co.uk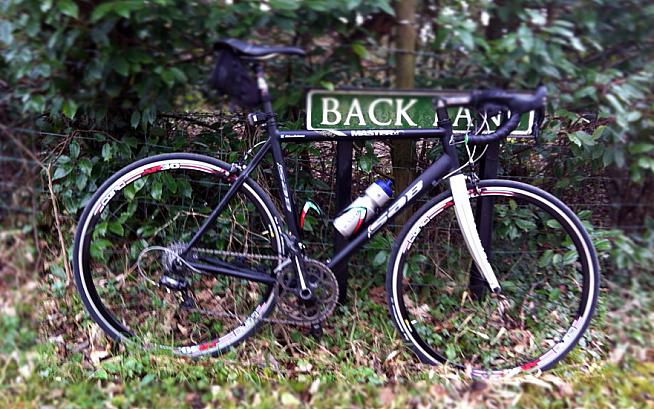 3 Comments