Harrogate is the centre of the 2019 UCI World Championships, the first in this country since Goodwood hosted the championship in 1982. The festival kicked off with an official sportive which, at least on paper had something for everyone.
Having applied for the long route and then not trained very much, I was quite pleased to have been given the medium. Praise be for oversubscription!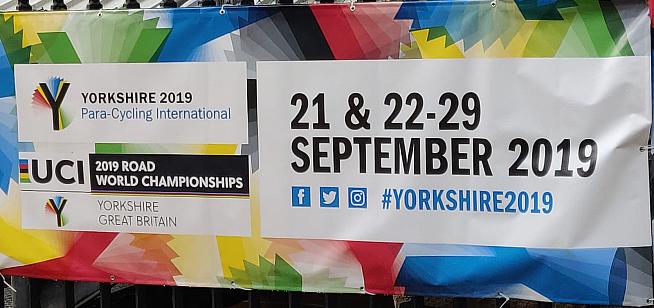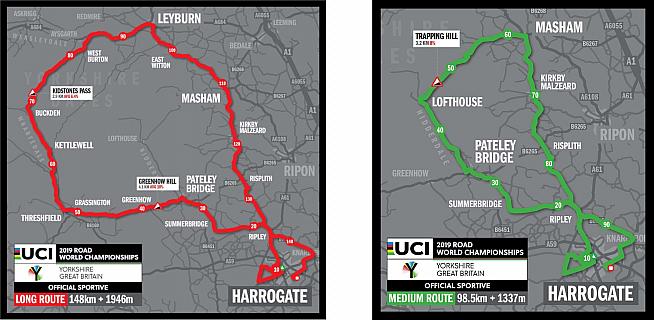 98km shouldn't be an issue I thought. And then I checked the parcours. There seemed to be a huge spike in the middle. Trapping Hill, a 3.2km slog at an average of 8% but topping out at 19% in places.
Next stop was the LBS to get a 29-tooth cassette. Climbs around my north London environs constitute about 400m at 3% so I need all the help I can get.
New cassette fitted, myself and my friend set out on the long and winding drive up the A1, getting into Harrogate on Saturday evening. Just enough time to visit the stunning town centre, soak in all the cycling paraphernalia and grab some food.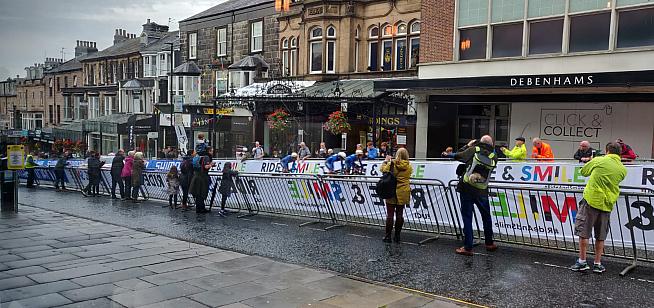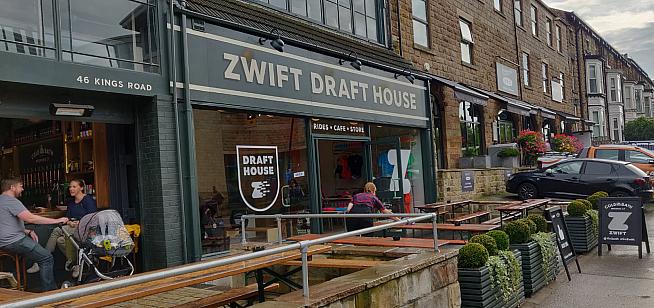 Our ride started at 8.30am on Sunday, which was very welcome given the long drive the previous day. Our rental flat was about three minutes ride from the start so we rolled out of bed at 7.30am, breakfast and down to the start of 8.15am.
The start area was well organised and we rolled out on time onto the streets of Harrogate for a loop of a closed circuit and then out onto the open Yorkshire roads. As you can see below, the start is fairly up and down, but nothing shocking if you've ridden in the UK before.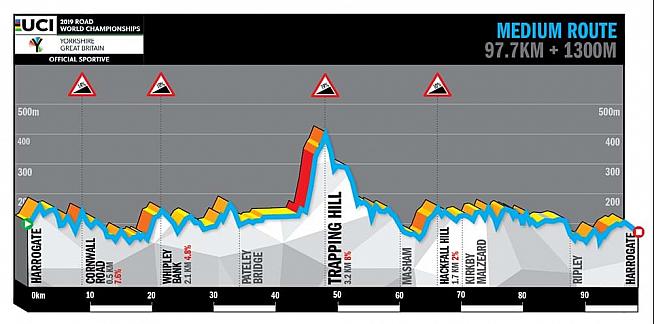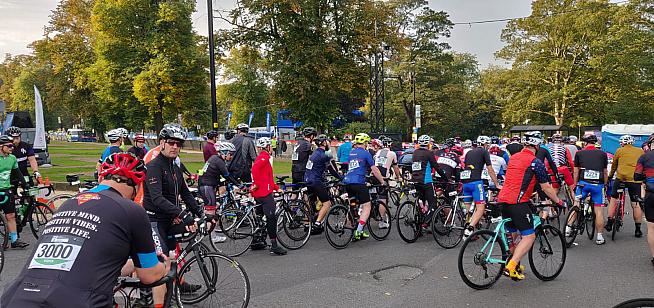 We got to the first feed station at about 35kms and the heavens opened and Mother Nature unleashed a biblical rainstorm. So we had a coffee and tried to wait it out.
This didn't work, because after 20 minutes it became apparent that the rain would never stop. Ever. This was it, roll out the Ark, get your pairs of animals, the end is nigh.
So we donned our rain jackets (well done to Gore, theirs was amazing) and got on with the job of getting soaked while riding towards a massive hill. The horizontal rain carried on and Trapping Hill was looming into view.
I'd heard a bit about the climb in cycling circles and from friends who live in the area, and I'd watched the YouTube video of someone crawling up there at an average of about 450 watts, which I would struggle to replicate.
We hit the bottom, it ramped up to around 11% and I utilised the 29-tooth sprocket. And how it was needed. Best described as a grind, I passed plenty of hardy, wet souls pushing their bikes up. I wasn't close to that, but the 19% 100 metres about two-thirds in pushed me close to the edge. At the summit, the view was incredible and worth every bit of the slog to get there.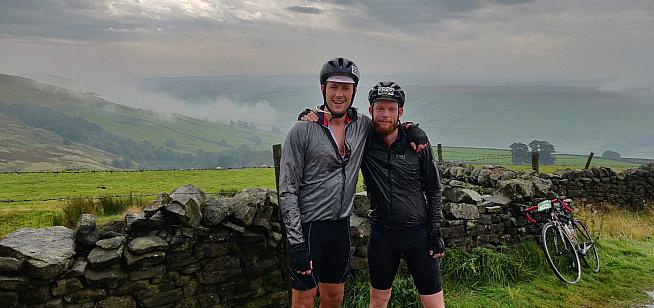 That was halfway, but mentally it really felt like downhill from there. The hardest bit was gone. However there were some more stunning vistas, rolling hills and a couple of hairy descents which saw me top out at about 75km/h when more driving rain arrived.
After that downhill came a very sharp and unwelcome lump which had a 25m stretch which reached 23%. It was also not in the roadbook, nor the GPX file I had on my Garmin and hadn't been flagged anywhere. Not an ideal surprise with 15km to go.
The final drag up back into town was only peppered with raindrops and aside from a five-minute wait at a level crossing, fairly plain sailing.
We rolled into Harrogate (or an odd industrial estate just outside Harrogate) 3hrs 50min later, a bit wetter than anticipated but very happy for the experience. It was my first sportive for over a year and a great ride it was too. The cycling expo which run alongside the finish line was a bit of a let down. Very quiet and not that many stands meant we didn't stick around for long.
The short ride back to our lodgings was punctuated by turning a corner to see a hero of mine Tony Martin, Nils Pollitt and Jasha Sütterlin warming up in front of a Bora bus and Lisa Brennauer waiting for her teammates to finish before starting the mixed TTT.
Not something you get after many sportives, and a fitting end to a brilliant day riding in what is now the cultural epicentre of British cycling, Yorkshire.
If you'd like to ride the World Championships course for yourself, GPX files for the short, medium and long routes are available to download at worlds.yorkshire.com/sportive.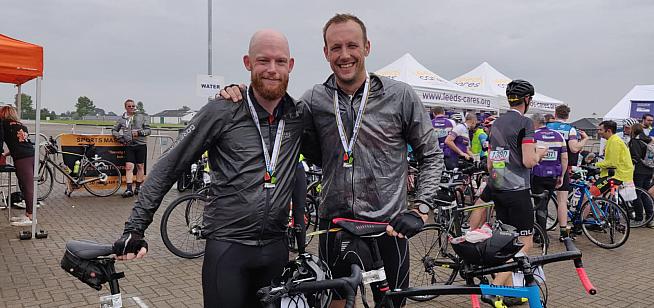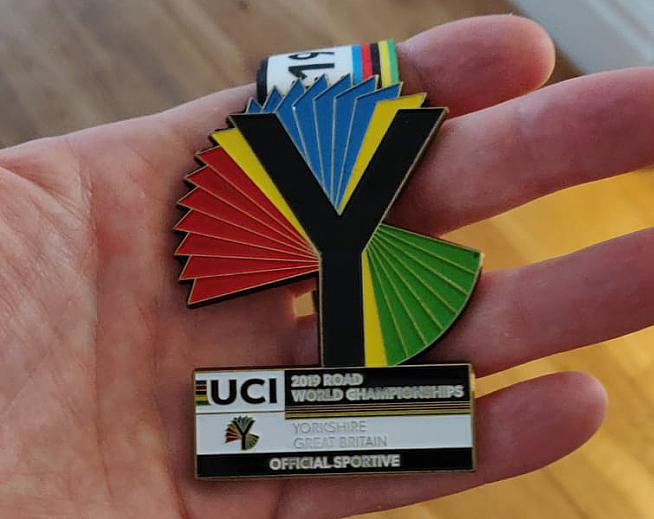 0 Comments