It's with some trepidation that I set off at 6am on Sunday morning for Salisbury Racecourse at Netherhampton. After only 5 hours sleep (thanks to my housemate's leaving meal the night before), I'm fully aware that I might not be quite at my best, but I can't deny I'm looking forward to the first sportive of the year following a recent stint riding in France.
Four days and 175 miles feels like it *should* be enough training for Cycling Weekly's first sportive of the 2014 season, but I always feel nervous before a ride and today is no exception... especially when I discover that the short route has been extended by a further 9 miles due to the recent flooding, to a total of 44 miles.
Happily the weather at Netherhampton is glorious, the racecourse bathed in mild, warm spring sunshine reminiscent of France two weeks earlier. I am looking forward to getting on the bike and stretching my legs. Today my riding partner is my Dad; we try and ride sportives together when we can.
We set off at 8:45am. I have opted for jersey and shorts: I NEVER go without tights and a jacket, but the weather feels like it is not going to let me down.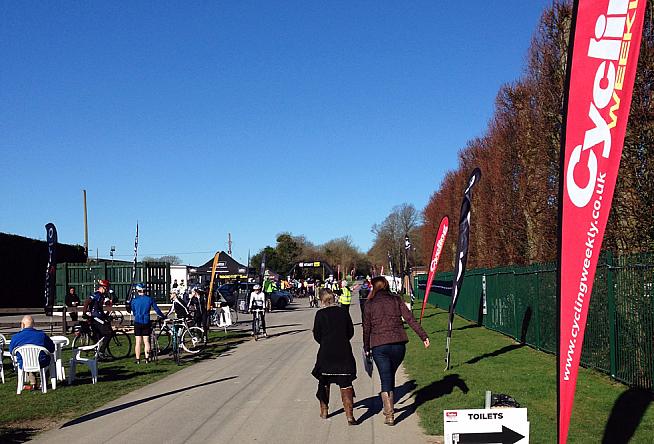 It doesn't take too long for my chilly legs to warm up as we descend country lanes to ride alongside the River Ebble, heading out into the Wiltshire countryside. The countryside is stunning; rolling fields of green grass and yellow rape and views of the Downs. We start off with a group of riders, saying hello to those that pass us or those that we pass. Everyone is very friendly; they, too, look like they are enjoying the glorious weather and beautiful scenery.
We ride through Saxon villages of soft sandstone: Bishopstone, Broad Chalke, Ebbesbourne Wake, Alvediston and Berwick Saint John. Having been riding together for a year, my Dad and I have now developed a natural rhythm that I like; almost without thinking about it, we take it in turns to take the wind off each other as the group thins out.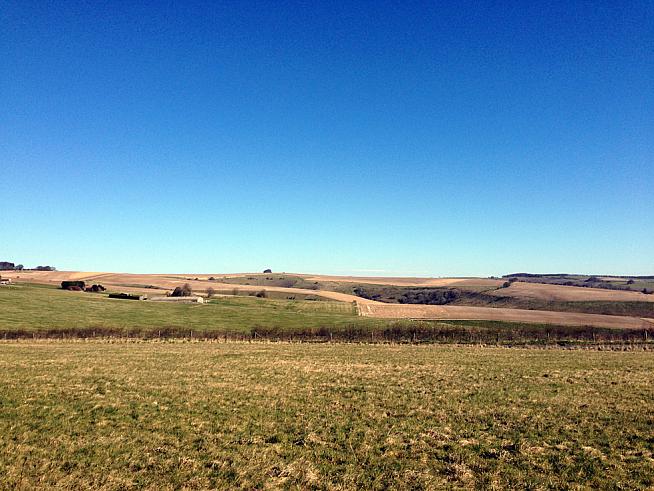 We cross the Drovers Trail to tackle the day's toughest climb as the road takes us up onto Ashmore Down, with stunning views of Sheppards Bottom and Mebury Wood. I find the climb surprisingly enjoyable (the riding in France might just have paid off...).
Shortly after, the course splits and we bear left to take the shorter route. Picking up the Common Drove road to Farnham we pass through more peaceful farmland. A food stop at Sixpenny Handley provides a chance to stretch the legs, cram in a couple of bananas and Jaffa cakes and take advantage of a complimentary energy gel and drink courtesy of Cycling Weekly partner SiS. We also swap notes with other riders, all of whom are enjoying the balmy conditions and gentle surroundings of (what is for many) their first sportive of 2014.
I'm also pleased to see a healthy mix of women and men. After a week in France with 91 male riders (albeit from the very male-dominated property industry), I am reminded that there are actually lots of female cyclists out there.
After the food stop, we briefly pick up a busy B road, then we turn off at Cranbourne, heading towards Damerham, Rockbourne and Combe Bissett. We pass through more pretty villages, with picturebook houses fronting on to streams. We see two Aston Martins and an Audi R8 within about 10 minutes of each other: I'm impressed by the standard of Sunday drivers round here.
The final section from Stratford Tony features a nice steady climb to the finish line in the midday sun, and I'm surprised to discover I still have enough left in my legs to overtake a couple of people on the way up. I am pleased with our overall time and our average of 15.2mph. For me, it's a noticeable improvement from last year's times.
There's still a long way to go before I'm ready for 100 miles in August (eek), but the Wildcat has been an absolutely brilliant and thoroughly enjoyable event. When the sun shines, riding in England really is hard to beat. Here's hoping for more of the same on the Wye Valley Warrior on 4th May.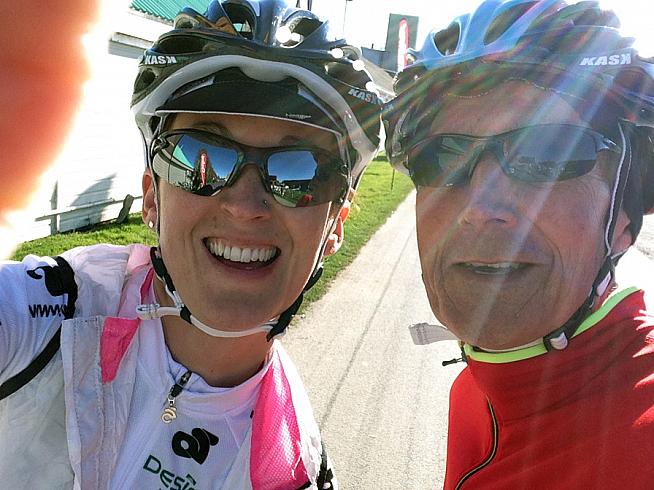 0 Comments