With the continued cold snap and the need to get in those winter miles to equal summer smiles, a good, reliable base layer is imperative. Layering is a fine art: too little will result in a cold core and an uncomfortable ride, whereas too much leads to overheating, excess sweating and, yep, an uncomfortable ride.
The king of the base layer across all sports is merino wool. Although most merino wool now comes from the 'Land of the Long White Cloud', it originates from Spain. Merino has the clever ability to help the body regulate its temperature during rest, but more importantly, during exertion too. It also draws moisture away from the skin, a process known as wicking. Like most other materials, merino absorbs water - but unlike other materials it retains heat even when wet, making merino the perfect material for performance sportswear.
I recently received a sample of The Baltic, a short sleeve base layer from UK cycling connoisseurs Velotastic. The Baltic is made from Sportwool, a blend of merino and synthetic fibres that promises the wicking and temperature regulating qualities of merino, but in a more durable and lightweight form. With the weather providing suitably Baltic conditions, I put the base layer to the test to see how the Sportwool blend stands up against a similar 100% merino top.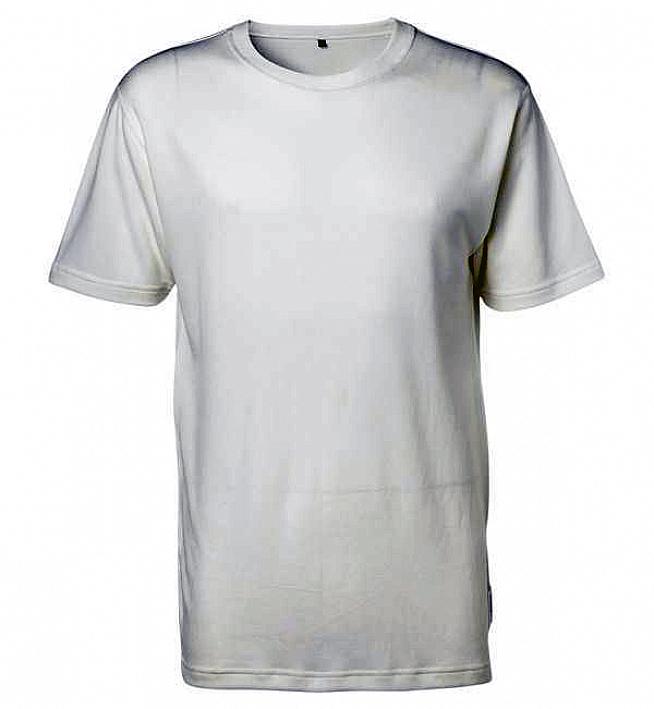 The Baltic base layer is a simple affair in an off white colour. Initial impressions are that it is very much t-shirt shaped as opposed to a body-hugging base layer. The Velotastic website does advise that the "jersey is loose fit with no side cut and we recommend that you go for a size similar to your normal clothing."
With that in mind I ordered a size smaller than I would normally, opting for a medium as my personal preference is for a tighter fitting base layer. I may still be a bit rounder after Christmas, but sizing down was a good choice: the medium gives me a close fit under a cycling jersey and long sleeve layer. I have tested it twice since I received it, once cycling and once running, and it has performed well in both, wicking away sweat and keeping me warm.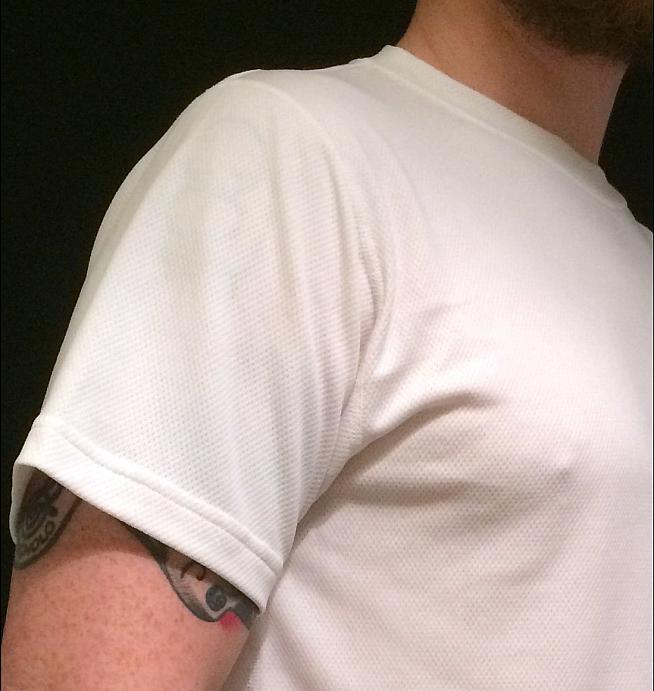 A popular misconception with merino/Sportwool products is that they keep you dry even when you are pushing it and working up a sweaty lather. In reality there is no material that can do this, but as mentioned, where merino/Sportwool have the advantage is that they continue to keep you warm and comfortable. From my experience of both materials, there seems to be little difference in 100% merino and Sportwool, apart from that your Sportwool top may begin to smell a bit quicker. On the other hand, it will cost you a lot less!
With a price of £24.99 the Velotastic Baltic base is a very good value bit of kit. Similar Sportwool base layers come in at the £35 - £40 mark, while a pure 100% merino layer can hit you for £60 upwards.
And the Baltic isn't just for winter, either, being designed for use all year round to keep the chill off your chest and your core temperature well regulated. All in all then, a useful top to have in your collection.
Baltic short sleeve Sportwool base layer, £24.99 from www.velotastic.co.uk
0 Comments