The Ronde van Vlaanderen is an annual pilgrimage for many hardcore cycling fans. This year Oliver took his other half to Flanders to ride the sportive in classic Belgian spring weather - and watch the pros race the cobbled bergs in sunshine the following day...
You know you've reached Flanders when... The Lion of Flanders is everywhere, as usual.

Saturday we rode the sportive. With the rain lashing down, our main thought was getting to the end in one piece. On the Koppenberg, 16,000 riders and a narrow, steep cobbled climb meant only one thing - chaos. Sadly we had to join the masses and walk up this one.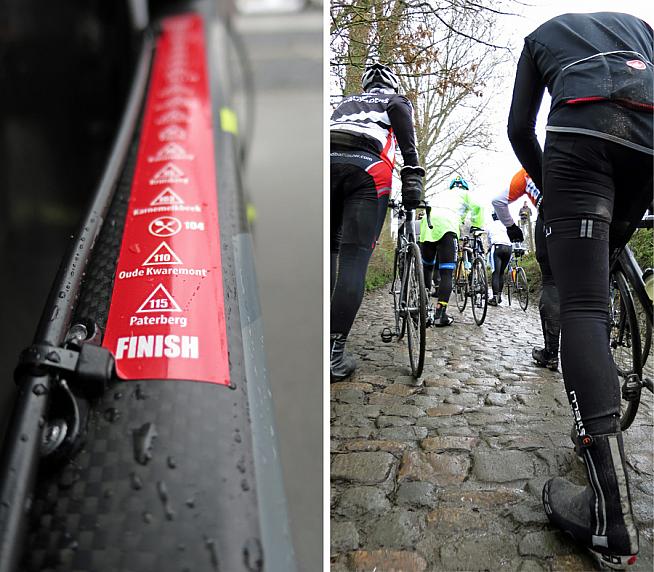 The following day was dry and fine. Every man and his dog was out in the sunshine celebrating the 2015 Tour of Flanders coming to town.

Capturing the action - watching the start of the pro women's race in sunny Oudenaarde.

Women's winner Elisa Longho Borghini makes her move. The crowd really wanted Lizzie Armitstead to win, but ELB had a big lead as she flew up the Kwaremont in the sunshine.

Who needs a ladder when you have an old Belgian beer crate to stand on? Taking things easy on the Oude Kwaremont while waiting for the next wave of racers to come through.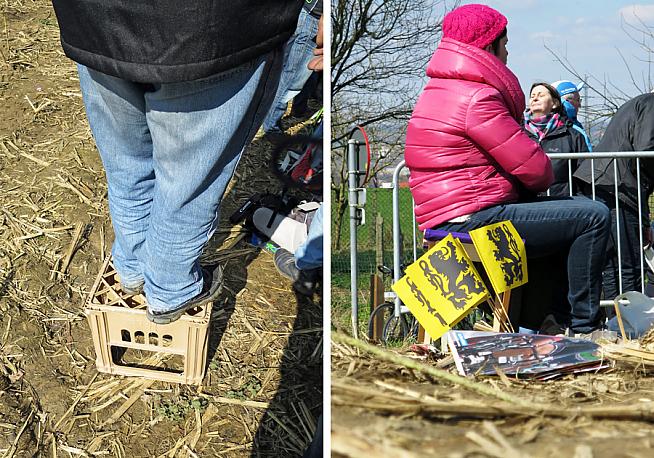 Kwaremont spectators - those in the know got there early and bagged a good spot on the infamous cobbled climb. There was plenty of time for people watching as we waited for the men to show up.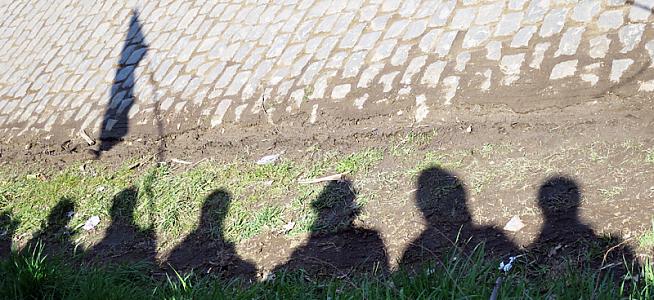 Free hats - fab race souvenir or fashion disaster? Maybe both.

Focussed - this was a small bunch chasing to get back to the leaders on the descent just prior to the second climb up the Kwaremont . They were absolutely flying!

Taking Flanders flag-waving to a new level, Orica Green Edge rider Sam Bewley decided he needed a Flanders spokey dokey as a souvenir.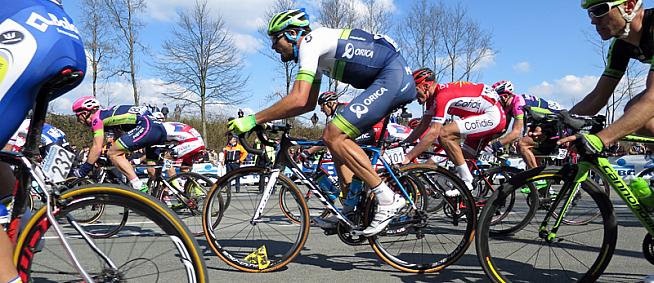 The Sky train - the boys in black & blue were doing their best to help protect 'G' and get him to the finish with a chance of the podium, but even their swanky new bikes with rear suspension couldn't help on the day.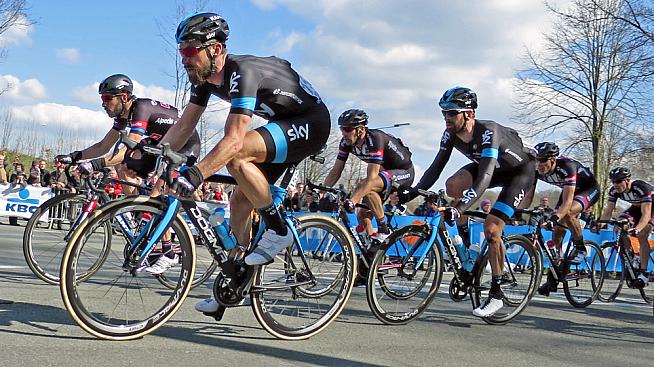 0 Comments