I wouldn't mind betting that you've probably got more cycling jerseys than you've got coat hangers, or cupboard space for. I know I have!
With the better weather approaching, we hope, it's time to start considering new jerseys - but what about some of those that haven't been worn for ages?
I'm certainly reluctant to just throw any surplus kit into the local charity collection bin, where it might be considered as no use and and discarded, especially as they've all been lovingly cared for. Surely there must be some sort of useful way to recycle them.
A quick search on t'inters revealed something that appealed and offered a bit of payback.
Shutt Velo Rapide x Capital of Cycling
Cycle clothing brand Shutt Velo Rapide have kindly joined forces with a charity called 'Capital of Cycling', and by visiting their Kit Donation Scheme page, and completing the online form, you will receive a 25% discount code against the purchase of a new jersey.
I must admit Shutt Velo Rapide are not a company I've been very aware of, but a quick search on their site shows plenty of jerseys I like the look of. They all get very good reviews from previous customers too.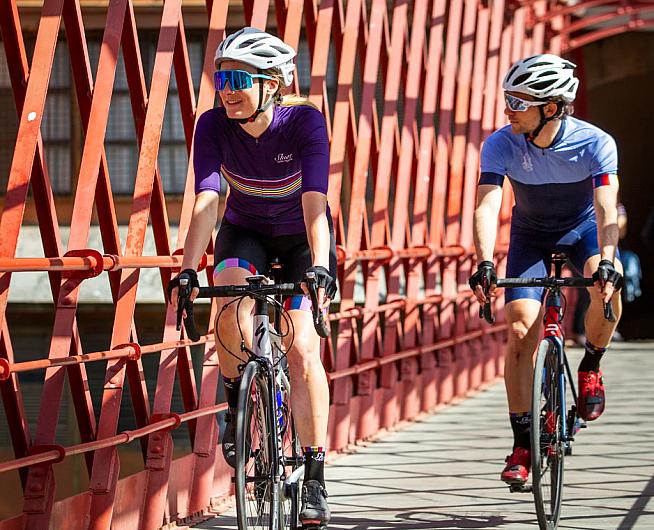 I've already picked out a couple of favourites but as I'm just about to go on holiday, and invariably come back with a new jersey or two, I might just wait until I get back.
Capital of Cycling charity do not claim to be a bike shop or, necessarily, experts in any aspect of cycling but their mission is to make cycling available and achievable to all walks of life and all members of the community, and make Bradford a cycling-friendly city.
To that end they offer a range of activities that anyone can join in with, take part in or volunteer help with. If you live in or around the Bradford area, I'm sure they would appreciate any time or help you may be able to offer, and any jerseys you might like to donate.
I guess a good starting point would be teaching people, of all ages and abilities, to ride bikes which can be a stressful experience for anyone, especially after the normal early childhood trials and tribulations. Capital of Cycling have got an amazing unused, undercover car park area that is traffic- and noise-free to get folk riding bikes in a totally stress-free area. A quick look at their promotional video will quickly inform you about the different groups that use this facility.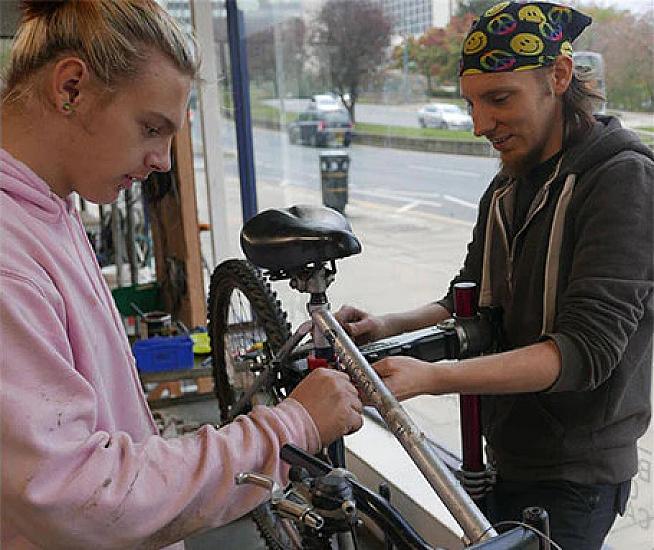 Whilst not a bike shop it is understandable that the charity has a fair range of different types of bikes that need to be constantly maintained and kept in good fettle; not only do they have regular mechanics available for the upkeep, they train people to maintain their bikes and, if they wish to do so, come in and help with the charity's bikes. Bit of a win-win.
If you have the time to view the promotional video, you will quickly see the aims and progress that Capital of Cycling are already achieving and should be applauded for, and maybe they could be shown as a role model for other major towns and cities to follow.
Our donated jerseys may only play a minor part in their programme, but if a previously loved jersey can help another rider feel included in our sport it can't be a bad thing.
Galibier CC x Masaka Cycling Club
Another opportunity to help cyclists that are less fortunate than us is being offered by our good friends at Irish brand Galibier CC.
One of the Galibier range of jerseys is available in the colours of the Masaka Cycling Club in Uganda, and proceeds from the sale of the jersey go direct to the club.
The club, in Southern Uganda, is doing its utmost to develop the sport and the hopes of young riders, of all standards, to develop and progress to bigger and better things.
The patron of the club, Ross Burrage, can be seen on a video on the club's website donating one of his used racing bikes to the club and appealing to his fellow Australians to donate any bikes they no longer ride to the club, via himself, and he'll ship them across to these budding athletes.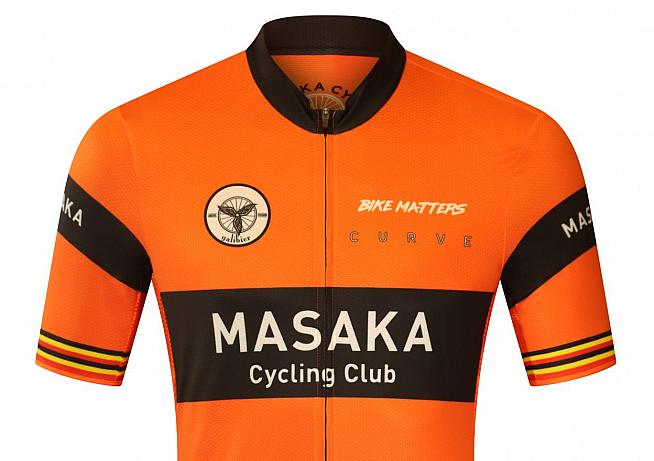 The Galibier jersey is manufactured to the same exacting standards of all their products with all that we would expect from a top-class jersey and the added benefit of helping support the team with their ambitions.
All the production costs are met by Galibier and a staggering £52 of each jersey sold goes directly to the club, on the same day of purchase. Galibier has already supplied the team with 25 new kits to give them support and a professional-looking edge.
You can find out more at Galibier's website at www.galibier.cc.
Although I've only mentioned a couple of charity opportunities that we can take part in, I'm sure there's plenty more out there. Whichever one you choose, if any, it feels quite good to be able to offer a bit back to others.
0 Comments