After a tough year Haute Route is well and truly back, wrapping up an epic tour of the Pyrenees over a new five-day format.
Some 250 amateur cyclists from 27 countries took part in the Haute Route Pyrenees earlier this month, enjoying great conditions for the new format road race event.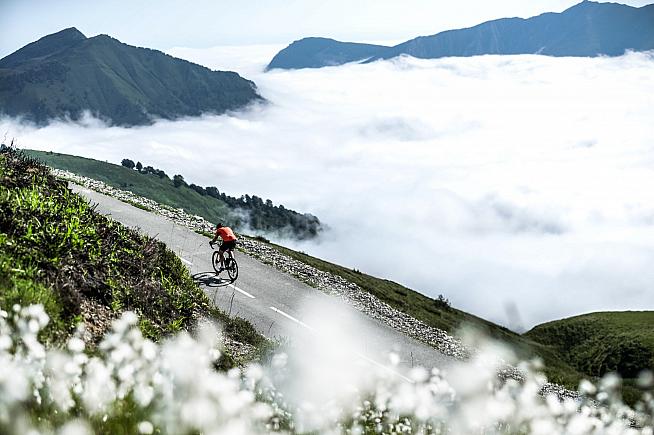 The peloton set out from Girona in Spain, covering 642 kilometres and nearly 15,000 metres of climbing over five stages before finishing in Pau.
Each start, finish, and stage throughout offered the cyclists spectacular scenery over the course of the 17 climbs. Marco Rodero Prada from Spain and Almudena Arrechea from Mexico were crowned overall male and female winners in Pau, just days ahead of the Tour de France stage.
Following on from the Haute Route Crans Montana event in June, Haute Route Pyrenees has provided the excellent next level for riders who have been training hard and looking forward to getting back to competing. The five-day format, with racing along world-class roads, was deemed a great success by riders and race organisers alike.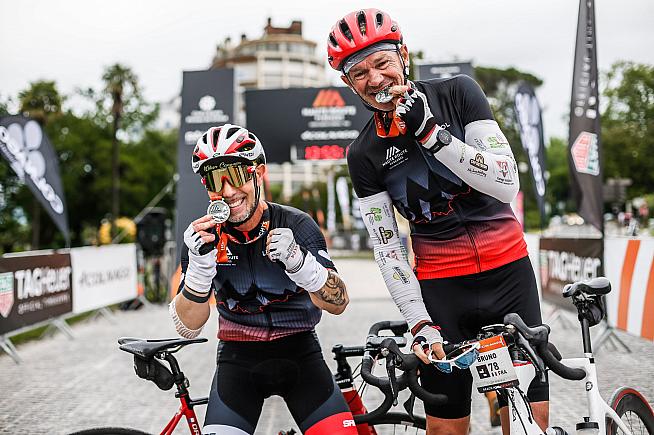 Throughout the challenge, the riders enjoyed services typically reserved for pro cyclists, with 5 mechanics, 30 masseurs, 30 safety motorcycles and 8 race cars.
"It was so so tough, but then we are happy because we all came through it together," enthused Alexandre, one of the finishers.
Organisers, celebrating the return to competition in the Pyrenees, found the new 5-day format for the event to be a great success with the participants.
"The new format has proved a great hit with our competitors, the format gives riders a chance to travel, prepare and compete in just one week. It is also the ideal duration for those preparing to take the next leap to the 7-day event," said Jean-François Alcan, race director of the Haute Route Pyrenees.
"The Pyrenees lends itself to this beautifully. The gruelling climbs on the fourth stage really proves how exceptionally challenging the competition gets and yet the passes at Peyresourde, Hourquette d'Ancizan and Tourmalet are highlights on the event and why riders choose to enter the Haute Route."
Mountains on the menu
Up next on the Haute Route circuit is the eagerly anticipated Haute Route Alps from 22-28 August.
Celebrating its 10th anniversary this year, Haute Route Alps is the original Haute Route event - and the organisers have lined up something special to celebrate this landmark edition, with 7 stages that will take the riders from Megève to Nice.
The 2021 programme continues with the five-day Haute Route Dolomites in (31 August - 4 September) followed by Haute Route Ventoux (1-3 October) and concluding with Haute Route Brazil (22-24 October).
Find out more and enter at www.hauteroute.org/events.
0 Comments