Organisers of the Etape Caledonia are considering reversing the route of this year's edition, reports the Daily Record.
The popular closed road sportive will take place in Pitlochry on 19 September this year, having been postponed from its usual May slot because of the pandemic.
But, in a further twist, organisers Limelight Sports are proposing to reverse the direction of travel. The change is designed to allow roads to open sooner in areas near the end of the course.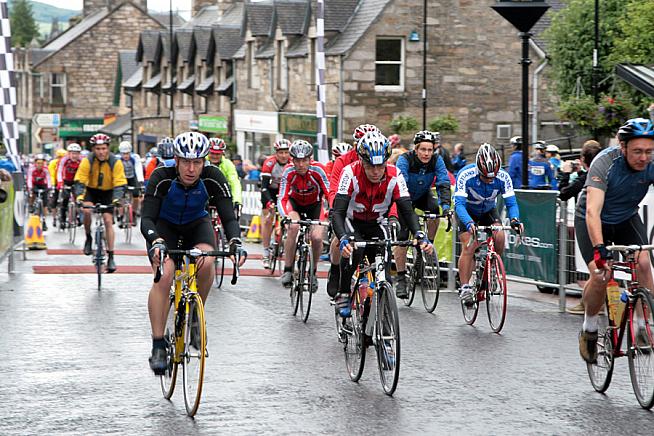 Roads along the route remain closed to other traffic until all riders have passed through. With the September date coinciding with harvest time, the proposed change would allow some Highland Perthshire roads to reopen to farmers and other local traffic by 9:30am instead of in the afternoon.
The proposal is currently being considered by councillors in the affected areas. While those benefitting from the change are expected to be in favour, other towns like Rannoch will conversely see traffic disruptions extend for longer than usual as they are now at the end rather than the beginning of the route.
One resident of Rannoch commented on Facebook: "The route and timings have been set without any proper consultation with the people of Rannoch and Tummel.
"The proposed timings show a complete disregard to the needs of the Rannoch and Tummel area.
"The normal route has been reversed so that the Strathtay part of the circuit will now take place first and the occupation of Rannoch and Tummel will take place much later and for a longer period of time."
Others have commented on safety concerns arising from the proposed change, including a steep, winding descent from Queen's View and narrow back road from Pitlochry to Logierait that could be hazardous for large numbers of riders in a bunch.
A limited number of entries for the Etape Caledonia are still available.
Find out more and enter at www.etapecaledonia.co.uk.
0 Comments