Cycling tech fans may remember the story of Australian pro Adam Hansen, who created a stir some years ago by designing and making his own custom carbon fibre cycling shoes.
Lighter than anything available on the market at just 75g a shoe, Hansen went on to sell his creations - and indeed you can still pick up a set of Hanseeno shoes, if you have €3500 burning a hole (price includes two pairs).
The high price - put down to 42 hours labour and eight sets of custom molds required for each pair - has put such shoes out of reach of most cyclists.
But now, a new project from startup LORE may just reignite interest in custom carbon shoes.
Billed as "the next major technical leap in cycling", LORE are launching with the LoreOne which uses 3D printing to create "the most powerful custom road shoe ever created".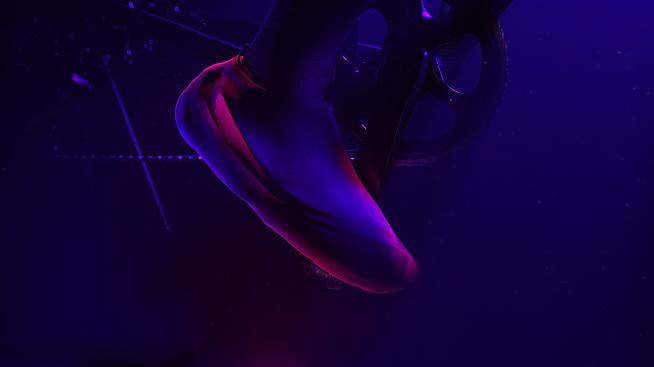 "The LoreOne's multiple patent-pending breakthroughs in design, biomechanics and manufacturing reinvent what a cycling shoe is and will be," says LORE's launch preview.
"The LoreOne utilizes breakthrough scan-to-print carbon technology that is sculpted precisely to cyclists' feet. The revolutionary carbon monocoque design will create a more direct connection between rider and bicycle than conventional shoes, while producing increased watt output and pedaling efficiency."
The LORE team brings experience from the realms of sport, footwear, consumer technology and aerospace, with a collective CV including design and engineering work at brands like Apple, Tesla, Puma, DPS, Nike and Black Diamond.
CEO, Stephan Drake, commented, "We are excited to share LORE to the world. We have an amazing team that is pushing the bleeding edge of technology and design. The LoreOne is not only the most exciting cycling shoe ever made, but is revolutionary across all footwear categories. The level of customization, performance, materials, environmental sustainability, and manufacturing technology represent a bold leap into the future."
Lore Cycle Teaser 2021 from Lore Cycle on Vimeo.
In developing the LoreOne, LORE partnered with Colby Pearce, "an Olympian, elite bicycle coach and fitter".
"The technology, materials, design and manufacturing is light years ahead of everything else on the market. The way the athlete works with the shoe is groundbreaking, and the foothold is unparalleled," says Pearce.
"The LORE project is three massive steps forward from any other shoe on the market. Prepare to have your head explode while your feet feel true power transfer for the first time ever. The LoreOne shoe will change the way you interact with your bike, forever."
If those claims are borne out then the LoreOne will certainly be a launch to look out for. But whether they come in any cheaper than Adam Hansen's creations, we'll just have to wait and see.
LORE will unveil the LoreOne in April 2021, with pre-orders available at that time on LORE.cc.
0 Comments