This year's Etape Caledonia has been postponed until September, organisers have announced.
Originally set to take place on 16 May, the closed-road sportive in the Scottish Highlands will now be held on Sunday 19 September 2021.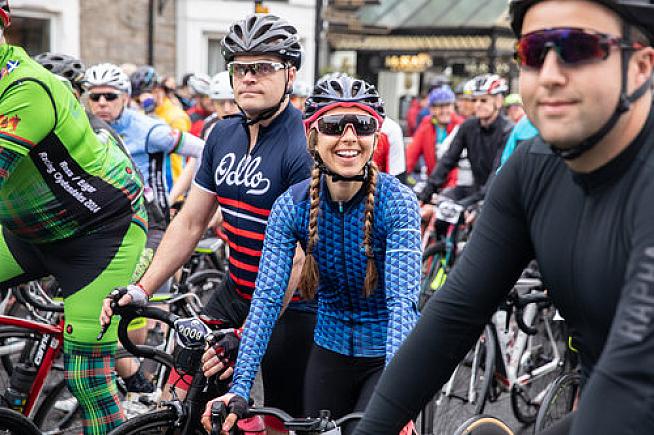 Predictably, Covid-19 is the cause - although, in an unusual twist, it's not coronavirus restrictions that have forced the change but rather concerns over access to a vaccination centre in the event's host town of Pitlochry.
A community vaccination centre has been set up in Pitlochry and is expected to remain in operation for at least three months. There were concerns that the influx of 5000 visitors on the weekend of the sportive, coupled with closed roads in the vicinity of Pitlochry, might disrupt the vaccination programme.
A spokesperson for Etape Caledonia explained: "Despite the continuing challenges we are all facing, we have been reflecting on the positive developments in the fight against Covid-19.
"In particular, the fact that over 12 million people have already received their vaccination gives us great cause to be optimistic about our 2021 event calendar later this year.
"Although it may well have been possible to deliver the Etape Caledonia in May (albeit with major Covid-19 related restrictions), we have been advised by our partners at Perth and Kinross Council that Pitlochry will be the location for a community vaccination centre for the area from February 10.
"The vaccination centre will be operating for at least the next three months with traffic restrictions in and around the centre required to facilitate the vaccination programme.
"As a result, we are required to move the event to the revised date of Sunday 19 September."
If you've entered this year's Etape, your place will automatically carry over to the new date in September, along with any extras you've purchased, eg parking.
Riders who can't make the new date are required to contact the organisers by 5pm on Sunday 21 February. The email address is [email protected], and they're asking that you use the subject line 'CANNOT MAKE SEPTEMBER 2021' to ensure a prompt response.
For full details visit the event website at www.etapecaledonia.co.uk.
0 Comments