Entries for La Marmotte are now open! The next edition takes place on Sunday 27 June 2021 in Bourg d'Oisans in southeast France.

Register now at lepapemarmottegranfondoalpes.com.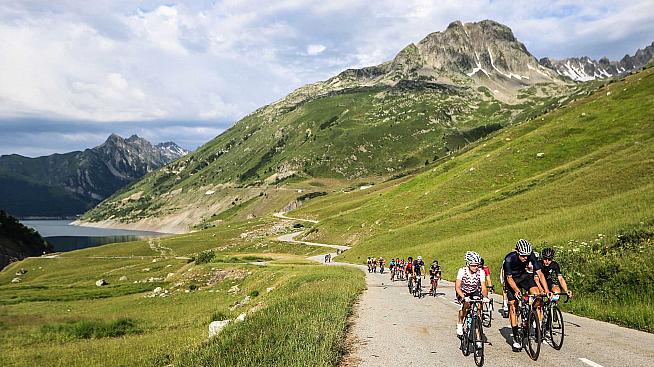 La Marmotte - officially known as LEPAPE Marmotte Granfondo Alpes - is one of Europe's most popular sportives with 7500 cyclists tackling the challenging course each year.
The organisers have switched things up a bit for 2021, with the first climb now the Col de la Croix de Fer rather than the usual Col du Glandon.
Normal service is soon resumed, with climbs of the Col de Telegraphe and Galibier before the classic finish up the 21 hairpins of Alpe d'Huez.
It all adds up to around 5,000m of climbing over a 177km course, and with the French Alps providing a beautiful backdrop it's a must for any serious sportive cyclist.
La Marmotte is part of the Cycling Classics France series, which includes the Marmotte Pyrenees sportive as well as the classic Marmotte Alps and a host of less well known but often equally challenging courses.
Entries for 2021 are priced €110, unchanged since 2019. Places always sell out fast, so early registration is definitely advised.
To secure your place on La Marmotte 2021, visit the entry website at prod.chronorace.be.
New Ultrafondo Marmotte Alpes 2021
2021 will see the 40th edition of La Marmotte Alps, and to mark the occasion the organisers have launched a little surprise... an ultra edition, featuring a second ascent of Alpe d'Huez!
The new Ultrafondo Marmotte Alpes will take place on the same day as La Marmotte, and follows mostly the same course - but offering riders a chance to take a second look at the Alpe.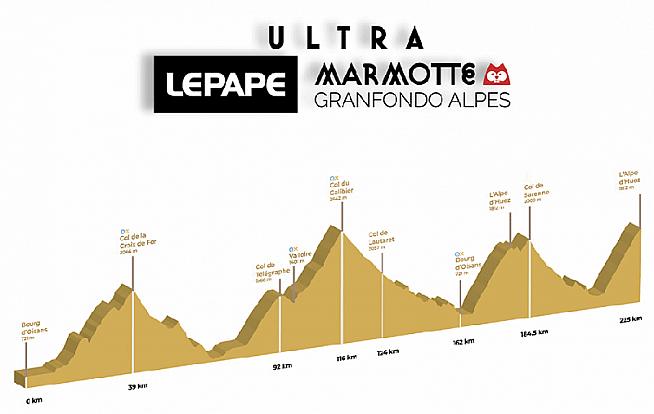 Total distance is 225km, with over 6300m of climbing. We don't imagine there are many cyclists who came away from the Marmotte feeling short-changed for climbing, but this certainly sets down a marker for riders looking to step up the difficulty level.
Just 500 places are available, with entries priced €110.
Find out more and enter at lepapemarmottegranfondoalpes.com.
All signed up and looking for hints on what to expect? Check out our Marmotte articles:
0 Comments