Most people don't enter an event such as La Marmotte to race (although a good number at the front of the peloton will have raced at a pro or semi pro level) but it is always useful to know what the cut off times for a gold or silver performance in the event are.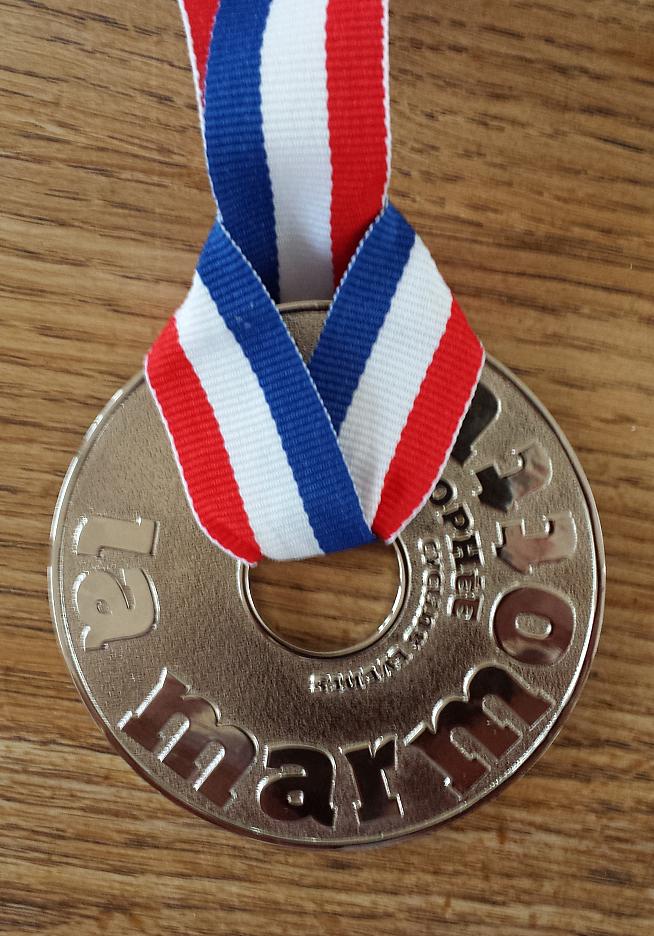 The cut offs are based on age and sex, with the youngest male riders needing to get a time of seven hours and 53 minutes to hit gold and the fastest time for women under 35 being 9 hourds and 27 minutes. These times do not count the descent from the top of the Col du Glandon to the village of St Colomban des Villards which is now officially neutralised - as you reach the top of the Glandon you go over a timing mat and your timing only restarts at the next timing mat in the village. The neutralisation is to reduce the risk of accidents on what is a highly techical descent.
For most riders just finishing La Marmotte is a massive achievement. Speed is also highly dependent on the weather conditions too - if it's snowing at the top of Galibier or it is 43 degrees on Alpe d'Huez (both of which are possible, although probably not on the same day) then your attempt to hit a gold or silver time is going to be considerably harder.
Men's gold and silver times for La Marmotte - please note these have been updated for the 2018 Marmotte
Age group: 18-29  Gold time: 7:53  Silver time: 9:23
Age group: 30-39  Gold time: 8:13  Silver time: 9:47
Age group: 40-49  Gold time: 8:39  Silver time: 10:18
Age group: 50-59  Gold time: 9:00  Silver time: 10:44
Age group: 60+  Gold time: 9:27  Silver time: 11:16
Women's gold and silver times for La Marmotte
Age group: 18-34  Gold time: 9:27  Silver time: 11:16
Age group: 35-49  Gold time: 9:41  Silver time: 11:33
Age group: 50+  Gold time: 9:59  Silver time: 11:51
Check out the following Marmotte related articles:
0 Comments