Faced with the demolition of their event schedule thanks to coronavirus, Haute Route have responded in style with a series of cycling challenges.
The latest is the Crans-Montana Challenge. It's pretty simple: between 3-5 July, you need to cycle 220km in a single ride.
The distance is equivalent to stage 1 and 2 of Haute Route's cancelled Crans-Montana event in the Swiss Alps.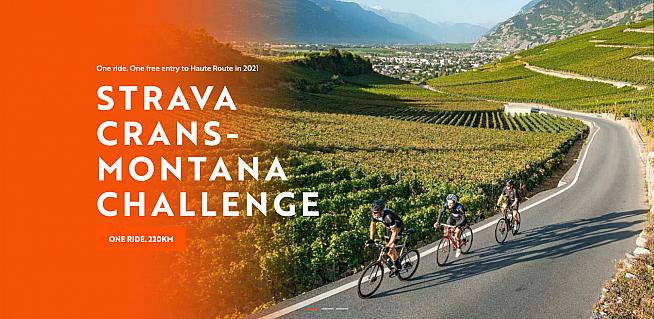 It's a tough ask, but to make it worth your while Haute Route will enter all successful challengers into a prize draw. One lucky winner will receive entry to a 3-day Haute Route event in 2021.
The ride can be done indoors on a trainer, or outside - so long as it's completed between midnight this Friday-Sunday in your local timezone. To qualify for the draw, all you have to do is supply evidence of your ride with a Strava link.
It just so happens that this weekend is also the date for the annual Dunwich Dynamo ride. The route is about 193km; but with no return coaches running this year, why not spin out an extra few miles to bring up the 220km...
Up for the challenge? Find out more and enter at info.hauteroute.org.
0 Comments