So is the 2020 L'Etape du Tour cancelled, or not?
That's the question on thousands of cyclists' minds following yesterday's update from event organisers ASO.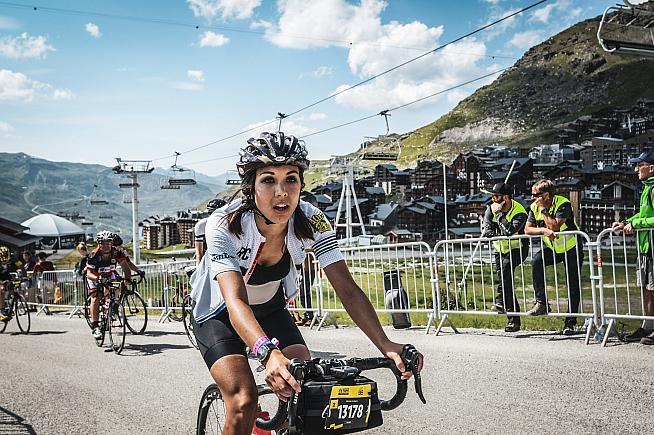 After first announcing on 15 April that this year's Etape du Tour - scheduled to take place in Nice on 5 July - would be postponed amid ongoing coronavirus restrictions, the organisers yesterday broke a 6-week silence with a statement that left many readers baffled.
An email to entrants and a post on the Etape website referred to "the cancellation of our events", with details of a voucher scheme allowing riders entry to another event or a refund in 18 months:
"This means that following the cancellation of the L'Etape du Tour de France, you will benefit from a voucher with a value equivalent to what you spent on the bib and additional options. You can use this voucher to sign up for more A.S.O. events over a period of 18 months, after which, any unspent funds on the voucher will be refunded to you.
"We are currently working very hard to put these vouchers in place for the large number of riders/runners who had been preparing for our events over the last few months. In mid-July, you'll receive an email specifying the value of your voucher and the practical information on how to claim etc. We regret any inconvenience caused by this exceptional situation and we thank you for your understanding.
Unsurprisingly, the statement was taken by many - including sections of the cycling press - as confirmation that this year's Etape is cancelled.
A story on Cyclist website states with apparent certainty that both this year's Etape du Tour and Paris Roubaix sportives are cancelled, with entrants to receive vouchers instead.
Road.cc's live blog jumped to a similar conclusion: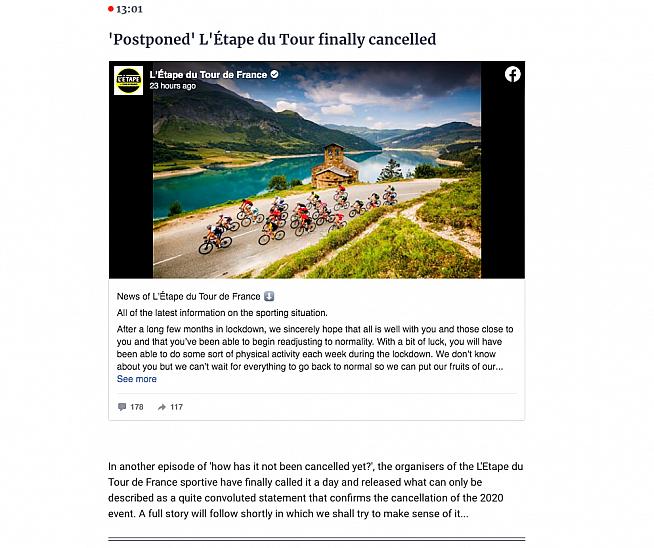 However, it would seem this year's Etape du Tour has not in fact been cancelled - at least, not yet.
Perhaps realising the confusion caused, an update later yesterday on the official Etape du Tour website clarifies:
"The organisers of the Étape du Tour de France 2020 specify that the definitive date of the event will be communicated by the 30th June at the latest. We can't wait to see you all in Nice as we discover the magnificent southern French landscapes, as a part of the second stage of the Tour de France."
The upshot is that this year's Etape may still go ahead. ASO continue to rifle through their diaries. We will know either way by 30 June.
As for Paris Roubaix, the latest information we have is that this will go ahead on 24 October 2020 - the day before the rescheduled pro race.
In fact, entries are currently open at www.timeto.com.
So, perhaps not the finest hour for ASO's comms team, but these are difficult circumstances.
L'Etape is one of Europe's greatest bike rides - let's hope a new date can be found.
0 Comments