Cycle tour operators Haute Route have announced the cancellation of two of their flagship summer events, Haute Route Alps and Haute Route Pyrenees.
Both events were set to take place in France in late August. With this year's Tour de France rescheduled to a 29 August start because of coronavirus restrictions, Haute Route organisers say it was not feasible to stage their events alongside the Tour.
"The postponement of the 2020 Tour de France to the same days as we were due to be in the Alps and the Pyrenees prevents us from organising our events, despite the authorisations we have already been granted," reads a statement from Haute Route.
"The organisation of these two events simultaneously is not possible, restricting our access to some facilities in some cities, forcing us to change the course for several stages and preventing us from offering you a true Haute Route experience."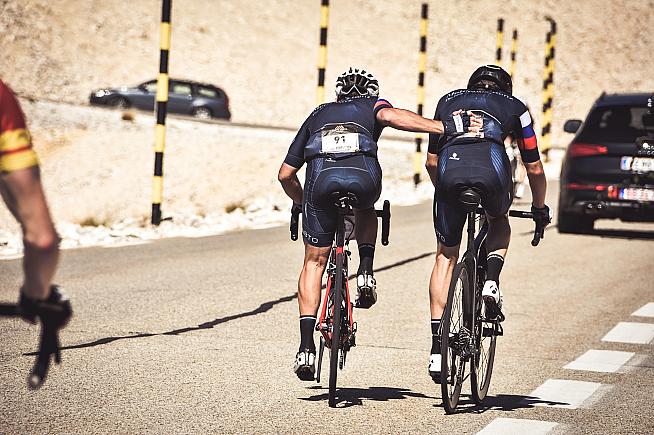 Other factors in the decision included health and safety of participants amid the coronavirus pandemic, travel restrictions, and the inability of some riders to train properly in the run up to the event.
"We also know that you are the type of people that never do things by halves," continues the statement from the organisers.
"We understand your dedication, passion and commitment to training for the Haute Route. With many countries in lockdown worldwide, we know that many of you will not be able to follow a training plan that would allow you to experience the best of the Haute Route and to reach your goals.
"Moreover, we are thrilled to welcome hundreds of riders from over 50 different nationalities on every event and we understand your concerns regarding current travel restrictions. During this difficult period of uncertainty, we cannot guarantee that we will be able to welcome you in the near future."
The first edition of Haute Route Brazil, scheduled for 11 September, has also been postponed until 26-28 March 2021.
Entrants for all three cancelled events will have the opportunity to transfer their place to the Haute Route event of their choice in 2021 or 2022. Riders who purchased cancellation insurance will also have the option to request a refund instead of a transfer.
On a positive note, Haute Route's end of season events in Mont Ventoux and Mexico remain on at the present time, with organisers keeping an eye on developments around the coronavirus situation.
In the meantime, they along with many cyclists are already looking ahead to 2021, with the promise of "an exceptional season" and one or two surprises to come.
0 Comments