Covering 328 miles over three back-to-back stages, the Tour of Wessex was already one of the UK's toughest sportive challenges. For 2020 the bar is set even higher, with a new 24-hour challenge running alongside the traditional three-day event.
This year's Tour of Wessex takes place from 23-25 May 2020. Entries are open now at www.earthsports.co.uk.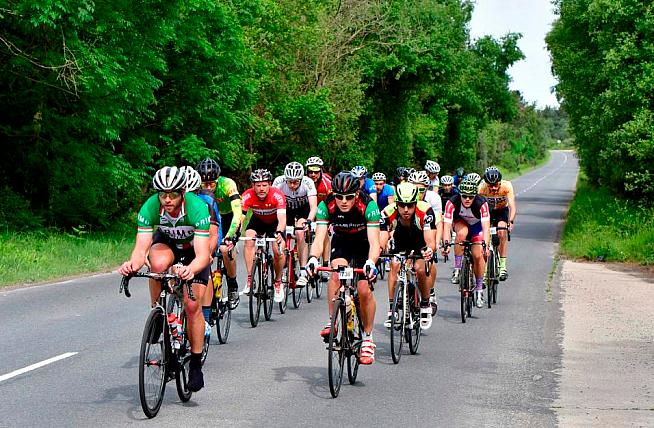 Ultra endurance cyclists will now have the chance to ride the UK's iconic three-stage Tour of Wessex Cyclosportive as a single stage, starting on Saturday 23rd May at 7:30 am.
It's a formidable challenge: all riders aiming to secure the specially commissioned finishers medal will need to be over the finish line no later than 7:29:59 am on Sunday 24th May, having covered all 328 miles of the three standard distance stages of the Tour of Wessex Cyclosportive.
Tour of Wessex organiser Nick Bourne is himself an accomplished ultra endurance cyclist and current holder of the Cairo to Cape Town record.
Announcing the new Wessex 24-hour Challenge, he said: "This is an epic challenge that will require extensive preparation and planning, riders will also be required to identify where to refuel as well as navigating their way around the 328 mile course.
"Those undertaking the Wessex 24-hour will benefit from a huge send off as close to a thousand sportive riders will be lining up for the first stage of the Tour of Wessex and again they will be there to see in the last riders completing the 24 hour challenge before they start stage 2 of the Tour of Wessex."
The first stage Tour of Wessex 3 stage cyclosportive will run alongside the Wessex 24-hour, with sportive riders starting just 30 minutes later at 8:00 am. The 24-hour challenge will follow the same routes as the cyclosportive, however the second and third stages will be switched to enable the technically difficult Exmoor section to be completed in daylight, leaving the longest 119 mile stage through Dorset until last.
Ride for Safari Simbaz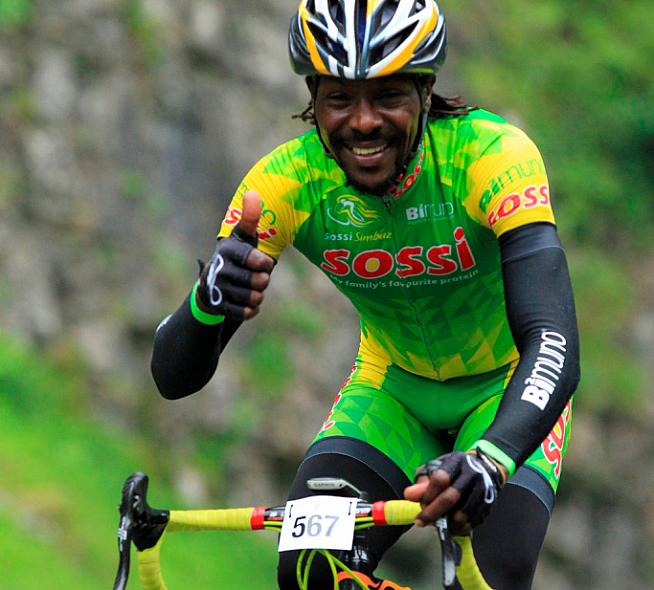 The Tour of Wessex has once again joined forces with Safari Simbaz, the charity founded by David Kinjah in 2008. Kenya's most experienced and decorated cyclist, Kinjah is a long-time friend of the event founder Nick Bourne having ridden as team mates in the Bimuno - Swift Carbon Team that set the Cairo to Cape Town record in 2015.
Kinjah is a cycling legend in Africa, having won numerous races and accolades, being the Captain of the Kenyan Cycling Team and having mentored Tour de France, Giro d'Italia and Vuelta winner Chris Froome.
Entries to all events include a £3 donation to the Safari Simbaz and funds raised will enable more young people from the Nairobi area to build a brighter future.
Event Director Nick Bourne said: "The Tour of Wessex and our new Wessex 24-hour challenge is going to be an incredible spectacle and I'm looking forward to being there to watch the finishers as they cross the line, while helping to raise much needed funds and awareness for Safari Simbaz. Earth Sports are donating a portion of the ticket price to this amazing charity which works with some of the Africa's most disadvantaged young people to ensure that they can achieve stable, secure and happy futures in education, employment or as professional athletes.
"This is a cause that is extremely close to my heart and I am thankful to everyone who has booked their place. Your ongoing support is already helping to make a difference to the lives of young people in and around Nairobi."
All Tour of Wessex riders will also now be able to download the Earth Sports Event App available for both iPhone and Android. The app provides each participant with event information, updates, news, ride times and live tracking during the event.
Enter now
Entries for the Tour of Wessex three-stage sportive, amd for the new Wessex 24-hour challenge, are open now.
For more details and to book your place, visit the event website at www.earthsports.co.uk.
0 Comments