Olympic medallist and multi-discipline World Champion, Emma Pooley, has emerged as the winner of the inaugural Further race. Pooley completed the 529km course in three days and seven hours, capping an incredible year for women athletes in endurance cycling.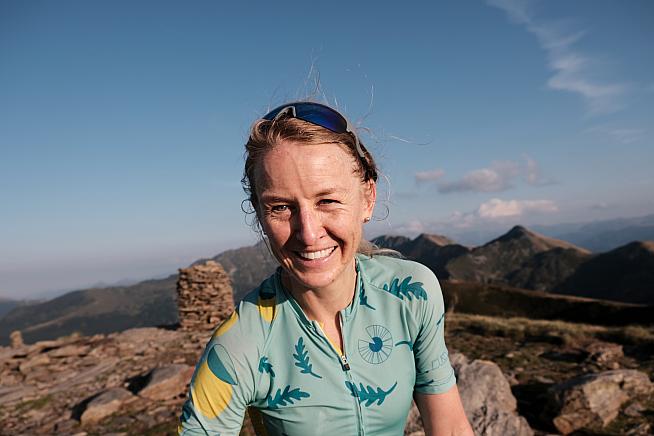 Further is a new adventure race in the wilds of the Pyrenees, with riders traversing roads, tracks, old smuggling routes and cross-border hikes between France, Andorra and Spain. Riders had to navigate between 12 obligatory sectors, including hike-a-bike sheep tracks, reaching heights of up to 2,540m.
Supported by Cafe du Cycliste, Hunt Wheels and Mason Cycles, Further included a campsite rally in the Ariege from 23-26 August, alongside the race itself.
The first edition of the race was invitation only, with an equal number of men and women taking part. The event organisers believe men and women should race on an equal footing, an ethos that received immediate endorsement as Pooley finished almost three hours ahead of second-placed Angus Young.
"That was simply the most fun I've ever had on a bike," commented Pooley at the finish. "Thank you @furtherjournal for planning an incredible race. Expect a stream of gravel-bike-adventure posts... But right now, I'm sore and sleep-deprived and very happy to have a rest and amazing coffee at the oasis of @zeroneuf_escapes."
Race founder and director, Camille McMillan, was on hand to greet the initial selection of riders at a checkpoint on the dramatic summit of Mont Fourcat, which offers 360 degree views of the Pyreness from its 2,001m peak.
Pooley was in third place at this point, behind Lissen Hockings and Tim O'Rourke - who themselves reached the checkpoint three hours behind the expected arrival time.
Pooley raced on into the night, eventually rolling out her bivvy bag at 2am in second place behind Angus Young. Bedding down for a short sleep, she commented:
"Further is a good name for this event... I've been riding / hiking carrying my bike since 10:30am yesterday. It's dark. Since sunset I've been chased by dogs, blocked by cows, and nearly rode into 2 wild boar.
"My legs are trashed, my backside will never forgive me, and I've been perhaps the most dehydrated ever. Now I'm bivi-ing behind a car in the mountains, still in stinky kit. Is this madness? But the stars are amazing and I'm happy. Not sure I can carry on tomorrow but it's worth a try! *oops apparently it's a race."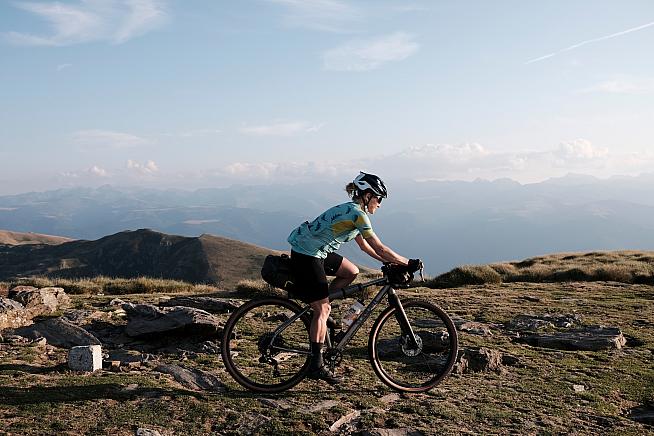 On Day 2 Young and Pooley exchanged the lead several times as they tackled the Port du Rat, a gravel road leading to a rocky hiking path over the 2,540m-high ridge-line into Andorra.
Evening saw them carrying their bikes up a sheer mountain trail crossing from Spain into France. Young caught Pooley napping on the climb, but the Olympian saddled up again at 3am and after summiting the ridge, retook the lead in Aulus-les-Bains.
Three sectors remained, but Pooley managed to stay in front, finally arriving at the finish line at 6.30pm.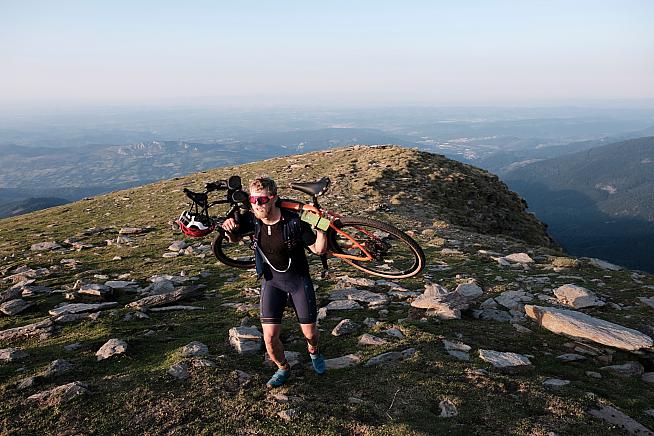 Alongside Fiona Kolbinger, winner of this year's Transcontinental Race, and Nicky Shaw, 2nd place in the Trans Alba Race, Pooley's win caps an impressive year for women in endurance cycling - further proof, if it were needed, that women are more than capable of competing and winning against men in the toughest endurance cycling events.
And Further was certainly among the more testing cycling challenges of the year. Such was the difficulty of the remote parcours that only eight out of 27 starters completed the race. One rider, a veteran of the Transcontinental, claimed it was among the hardest races he'd ever done.
Among the racers was cycling writer/illustrator and MTB veteran turned endurance racer Jo Burt. Fresh from completing this year's TransAtlantic Way road race in Ireland, Jo was among those forced to abandon the race - but his verdict perhaps sums up what riders can expect should there be a second edition of Further in 2020:
"To succeed at Further you need to be part road cyclist, part mountainbiker, part hiker, part fell runner, mostly belligerent, an expert strategist and with a broad vocabulary of swear words.
"Being an Olympian might also help. Or you can just do your best and see what happens."
0 Comments