Chances are you'll have spotted an e-bike while out cycling; they're an increasingly common sight on UK roads, and it's an intriguing trend even for sportive cyclists. More than once we've been overtaken at the lights by an unlikely-looking commuter in casual gear, put in a massive (ok, moderate) sprint to catch up - as pride dictates - only to spy a tell-tale motor or battery as the source of their speed.
With the new breed of racy looking, endurance-oriented e-bikes, however, there's very little visual evidence to give the game away. Ribble's new SLe is a case in point: with its full carbon frameset and sleek lines, you'd be hard pressed to identify it as anything other than a lightweight race machine.
And in a way, you'd be right. Sure, the use of a motor is of course illegal in races - and rightly so. For sportives - at least the non-competitive ones we tend to have in the UK, rather than race-style granfondos - it's more of a grey area.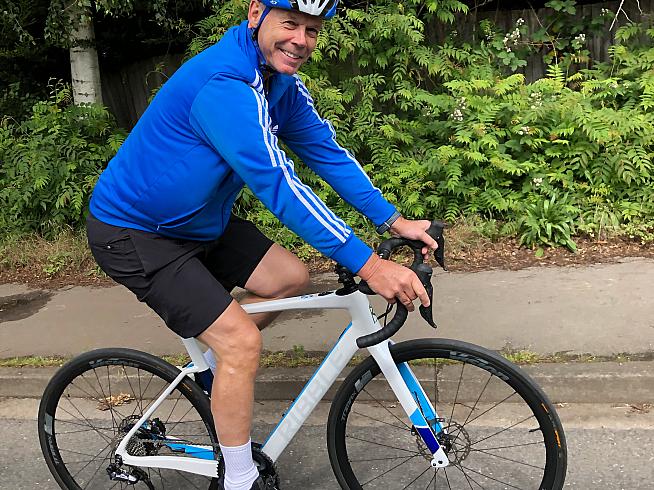 However, the new breed of e-bikes can count at least one notable fan from the sporting world. Rugby World Cup-winning coach, Sir Clive Woodward, has joined the growing number of cyclists to embrace the latest technology.
His ride of choice? The new Ribble SLe.
"High performance, achieving goals, continuous learning and development are key for everything I stand for - I like to challenge the traditional school of thought in order to adapt and succeed. This e-bike will allow me to take my cycling to the next level" says Sir Clive.
Sir Clive is riding the Ribble Endurance SLe, based on the new superlight SL frame platform, which Ribble say sets a new benchmark for e-road bike design. Weighing as little as 11kg, they claim the SLe is the lightest e-road bike range currently on the market. ​
"We are really excited to see Sir Clive on our e-bike," commented Andy Smallwood, Ribble's CEO.
"It's our flagship model, and this combination sees world-class design and technology combined with world-class performance - a potent match that will give Sir Clive the edge he looks for in sport."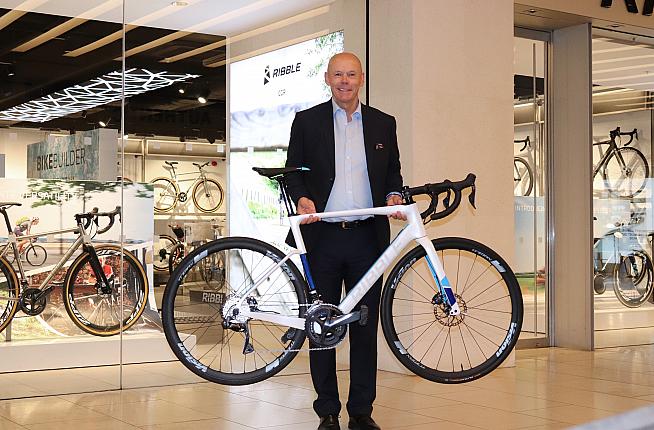 With a hub-based motor and three power settings offering up to 250W assistance, the SLe is a tempting proposition for anyone looking to tackle the toughest mountain passes, keep up on group rides, or simply have the option of a little boost towards the end of a long ride.
Even without the power mode engaged, the lightweight carbon frame ensures the SLe remains a nimble ride. The sleek appearance of the bike only adds to the appeal - it's becoming genuinely difficult to tell these svelte road bikes apart from their non-motorised counterparts.
The full-carbon SLe starts at £2,499, while alloy-framed bikes in the range - featuring triple-butted aluminium frames and full carbon forks - begin at £1,899.
For more details on Ribble's new e-bikes, visit www.ribblecycles.co.uk.
>>> Review: Ribble CGR SL Shimano 105 >>>
0 Comments