Ribble's CGR range is billed as a versatile bike that can be built up and down to suit a multitude of purposes. Available in steel, alloy, titanium and carbon fibre versions, they have in common disc brakes and a go-anywhere, ride-anything geometry designed to tackle the Cross, Gravel and Road terrain after which the range is named.
An easier way of saying that is, Ribble built a Swiss army knife on two wheels. It looks the part, too. So much so, the CGR SL test model I was provided was stolen from outside my work. A back-handed compliment at best, but testament to the bike's kerb appeal.
Fortunately I'd had a chance to put the bike through its paces on a couple of road sportives first. So, how did the versatile CGR fare on the 'R' front?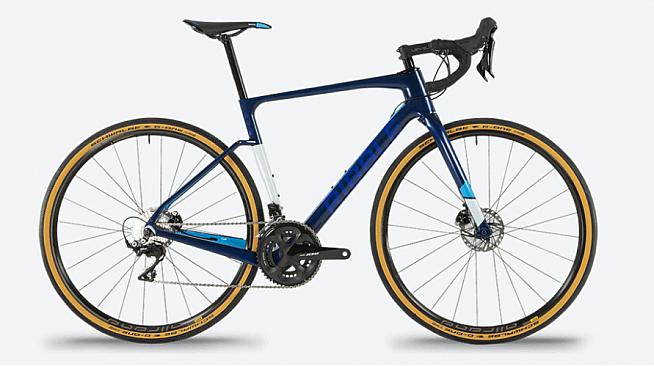 Ribble's new CGR SL is surprisingly good value on paper. This Shimano 105 build includes a full-carbon frameset, a complete Shimano 105 groupset with hydraulic disc brakes, Mavic Aksium disc wheels and a Prologo saddle. I couldn't wait to get my hands on it.
A delivery driver knocked on the door one evening and - surprise - the Ribble was out front! From the go, even the box shone positively. The driver cursed high-street bikes he had to deliver and gushed over the Ribble for its light weight - even packed in a box. A good start.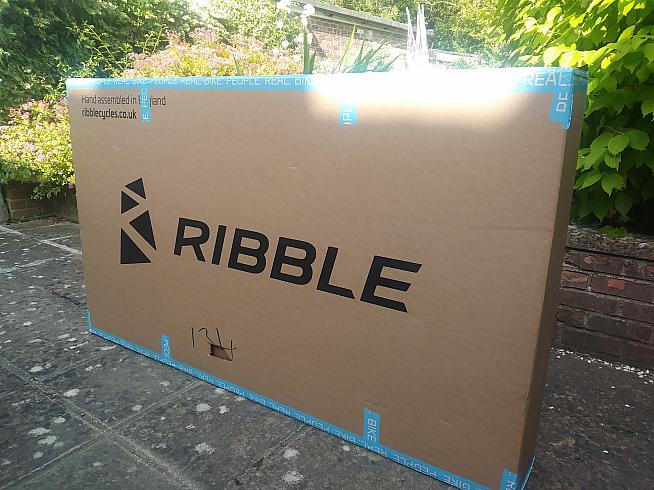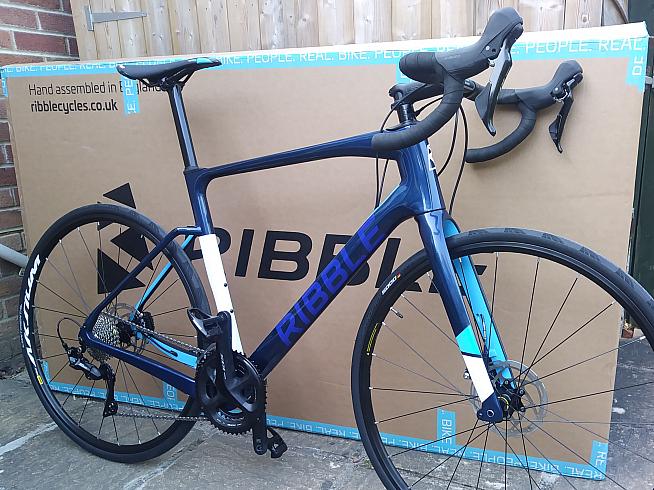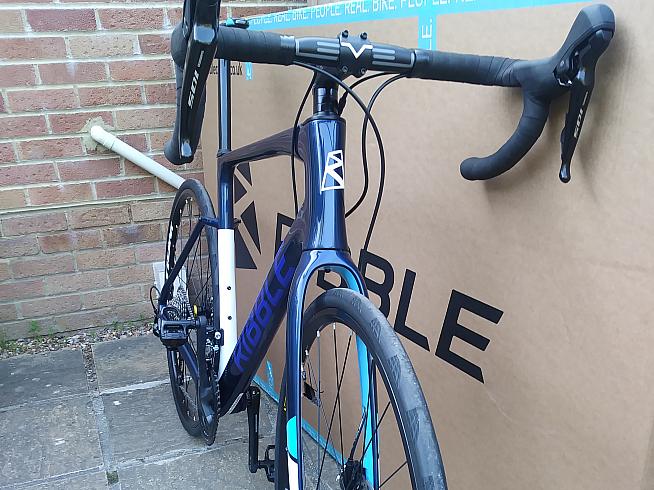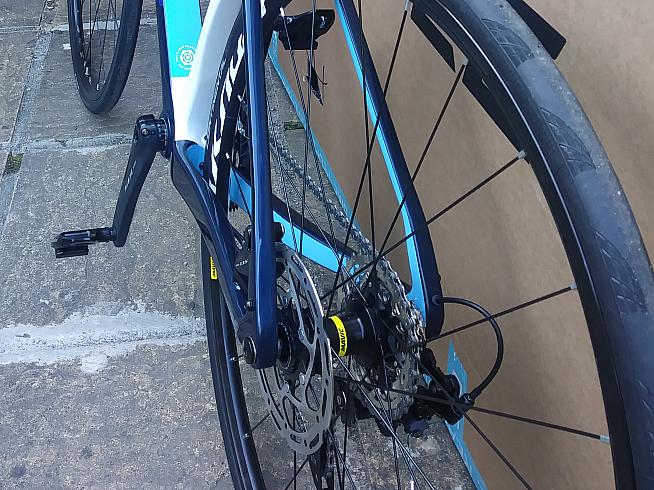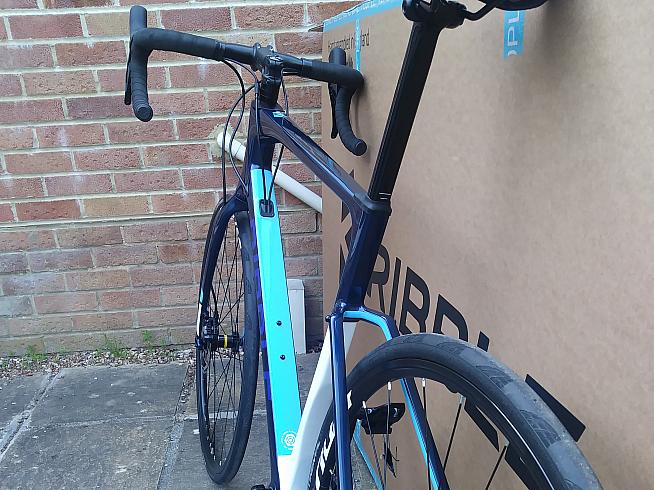 Assembly, literally out-of-the-box, was easy - and I'm not the most mechanically competent person on the circuit. Provided you know the basics, you'll be fine. All the cabling was pre-wired. Even the wheels came with tyres pre-inflated to optimal pressure!
Where things are meant to be fastened, Ribble have pre-lubed the holes - so there's no mess fixing the handlebars or screwing in pedals.
Preparing the bike was a simple matter of attaching handlebars and pedals, slide in the saddle and tighten, and make sure all nuts and bolts that are supposed to be tight, are. (I made the mistake of getting too excited and didn't double check tightness. A brief shakedown ride in a safe area, away from traffic, is always a good idea after assembling a new bike!)
If you know your measurements - handlebar pitch, handlebar height, saddle height and distance to handlebars - your multitool will do the rest. If not, your local prized mechanic will be able to get your set-up dialled in, and you'll be out enjoying the CGR in no time.
CGR SL frameset
At the heart of the CGR SL is the frameset. A blend of Toray T1000 and T800 carbon, Ribble say it is layered using an advanced monocoque mould technology ithat eliminates excess material on the inside of the frame.
The tube shapes are highly profiled, with each element designed to offer a specific performance advantage. For example, the truncated aerofoil down tube - as seen on several pro-level race framesets these days - is designed to enhance aerodynamic advantage, while those kinked seat stays are claimed to boost vertical compliance and vibration absorption.
It's also a frameset designed to be friendly to many, many components, giving a lot of choice on how to build the bike.
Ribble themselves offer a choice of seven builds - three SRAM and four Shimano - with a choice of electronic or mechanical groupsets, 1x or double chainring options, and 650B or 700c wheels.
As if that wasn't enough, you can further customise each base option using Ribble's online Bike Builder tool. This allows you to specify virtually every aspect of the build, from handlebar choice to tyres, saddle, crank length, you name it. Or, if you'd rather source your own parts and build up a frame yourself, Ribble sell the standalone frameset too.
With such a wide range of builds on offer it's clear the CGR frameset has been designed with versatility as a priority. And indeed it has: generous clearance at the bridge and front forks allows for up to 47c tyres to be fitted. There is also plenty of space - and discreet mounting points - for mudguards with the addition of an (optional) rear bridge.
As I was planning to ride the CGR SL on paved roads during the Trans Alba Race, my test bike (in size L) was supplied with 28mm Continental GP 5000 tyres. The complete Shimano 105 groupset included a compact 50/34 chainset up front and an 11-32 cassette.
Finally, there are also rack mounts for making commuting easier or for chasing adventure (be forewarned - a work commute may turn into an adventure. Double check your company's HR policy on appearance, tardiness or absenteeism before committing to a work commute).
Test conditions
Ribble market the CGR as a versatile ride - strong across commuting, touring, gravel, etc. I was keen to put the marketing literature's money where its mouth was and took it literally.
I rode the bike to work, a short five-mile spin with both urban and countryside sections. I rode the CGR on club rides and a very hilly King of the Downs.
I also took the bike with me to Norfolk for the Round Norfolk Epic - a 200 mile sportive. And, while the untimely theft of the bike sadly put paid to any serious offroad testing, I did manage to take in a section of gravel and grassy singletrack along the river Adur on a pre-Trans Alba visit to Oisin.
Review
First hopping aboard the Ribble CGR SL 105 was like collecting the car after an MOT - it feels familiar, comfortable and known, but the mechanic has adjusted the seat height and position to move the car all of 20 feet.
After so much time on my own bike - a Giant Defy - it took just a small amount of time to get used to the geometry, braking and responsiveness of the CGR. But, once there - what a ride!
The wide range of gear availability meant there was no gradient the CGR couldn't comfortably handle. The out-of-the-box 50/34, 11-32 gearing combination works well: 34-32 will get you up most climbs, and how often do you really spin out a top gear of 50-11?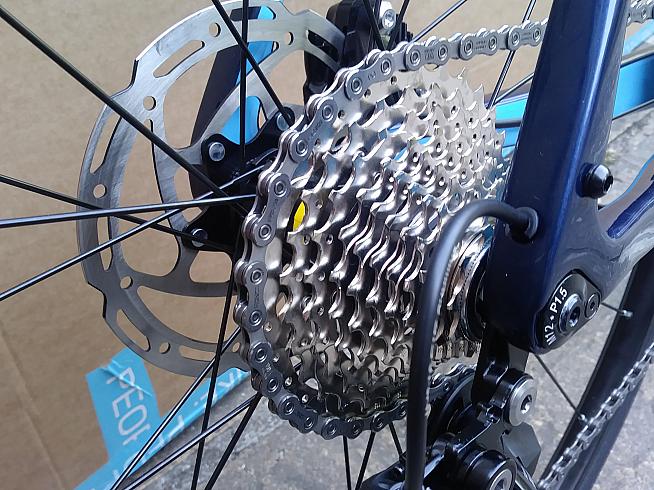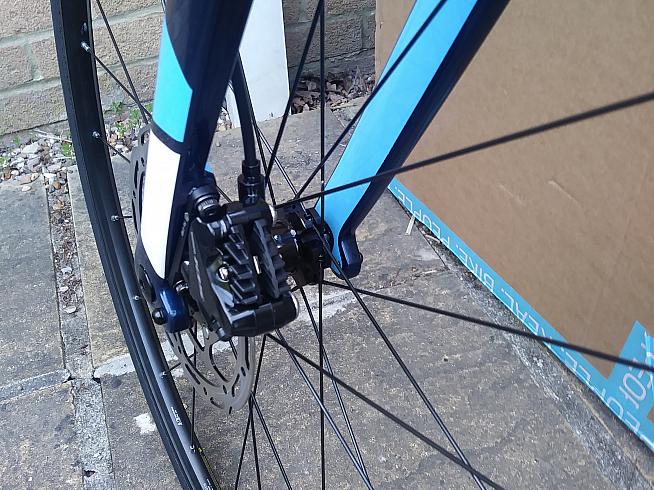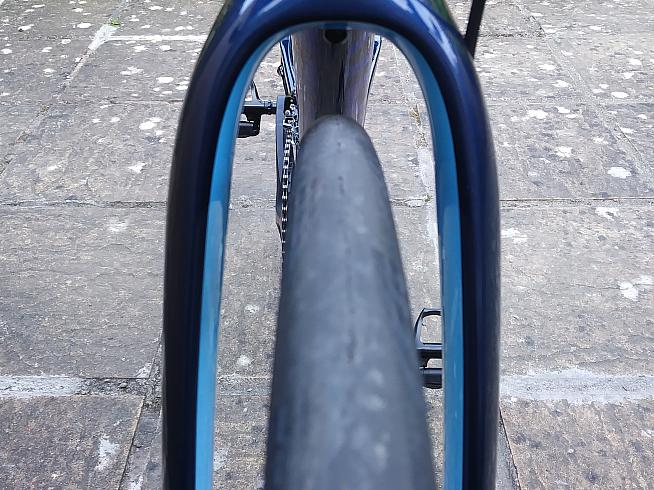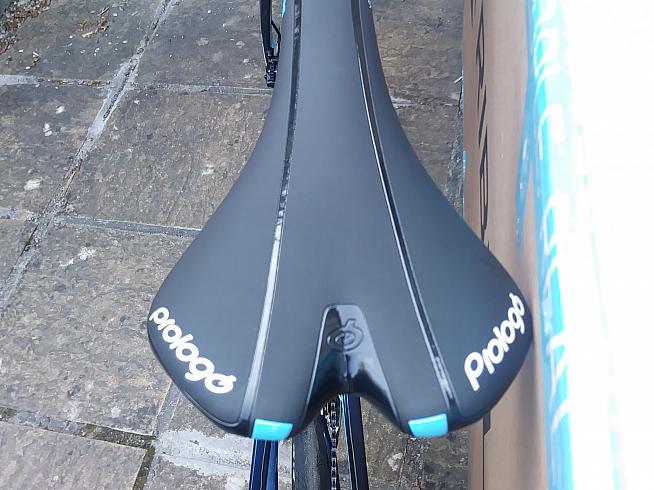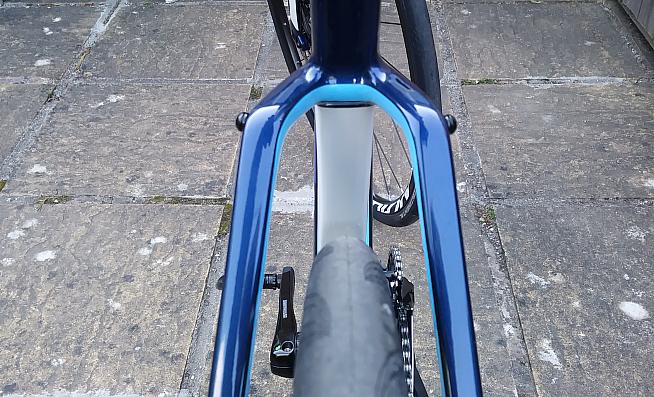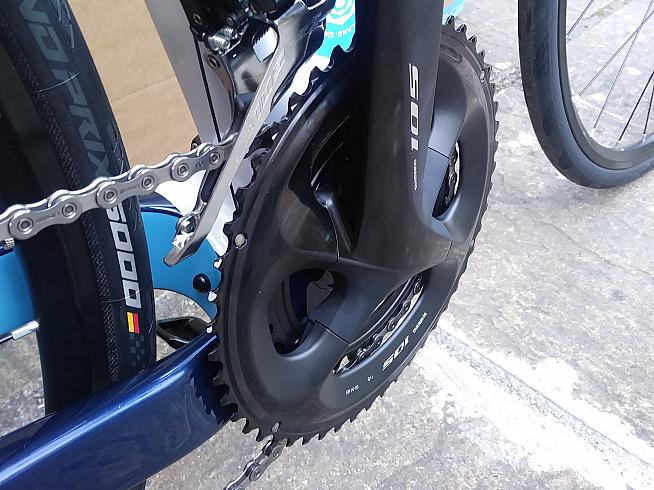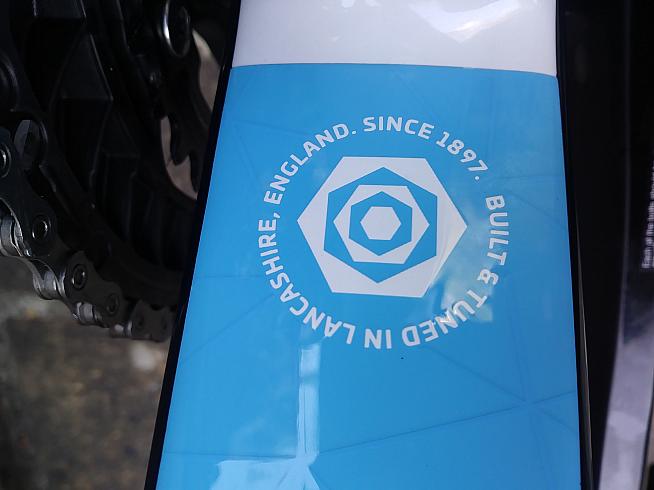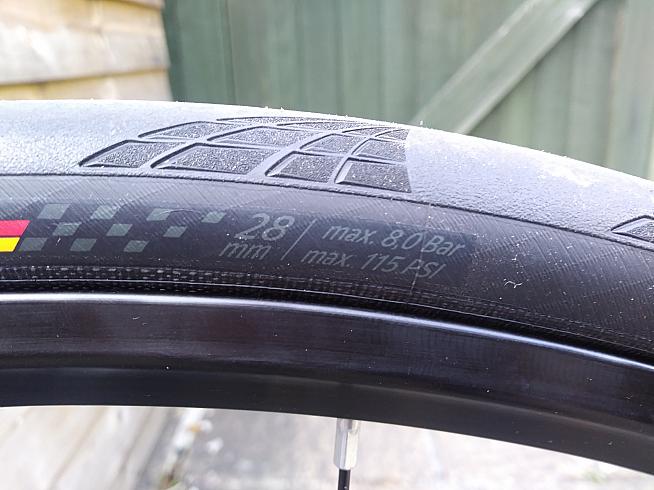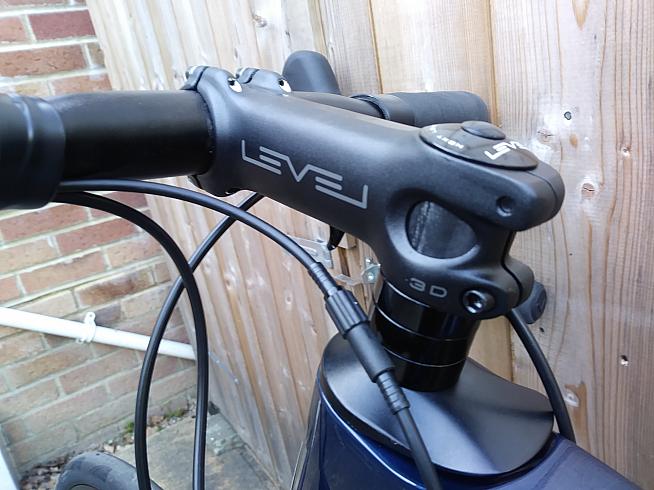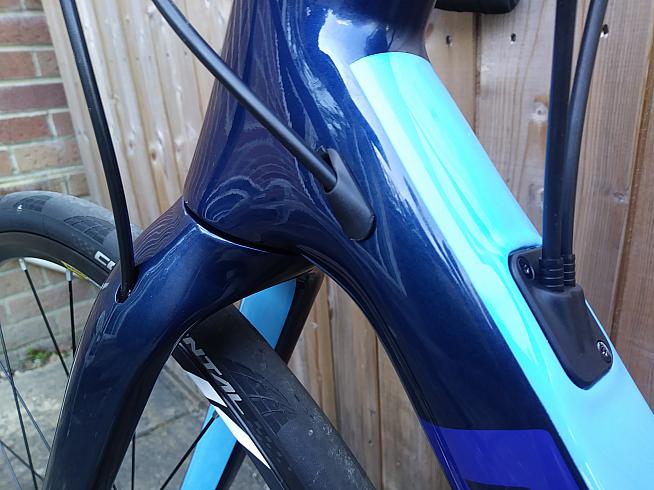 On the road, the CGR rolls with a sprightliness that belies its almost 10kg weight. Lay down the power and it's quick to reward effort; not as sharp off the mark as a thoroughbred race bike, but then again it can take you places a road bike wouldn't go.
What a comfortable ride too. I still hadn't fully dialled in the bike's measurements properly for the Round Norfolk Epic, but it's testament to the bike's innate compliance that there wasn't a single complaint from the neck, back, knees or ankles over a 200-mile ride.
Offroad walking paths and the like were smooth and comfortable to ride over too, thanks to the dropped and kinked seat stay profile.
At first glance, the geometry of the CGR is striking. A handsome steed that screams comfort, speed, fun and precision. You can design your own customised paintjob on the Ribble website, but frankly there's no need: the glossy, classic blues of the standard finish are a delight.
As for the handling, between the hair trigger responsive disc brakes, the carbon frameset and tapered steerer, confidence is inspired when descending and navigating technical segments. The bike is a joy to throw into corners just to see how well it responds time and time again.
Ripe for an upgrade?
The Shimano 105 build is an excellent mid-range option, the groupset itself can't be faulted, and the finishing kit is of a good standard. I would say though that this frameset - the star of the show, with its lustrous paintwork and neatly hidden cables - is supremely upgradeable.
For example, the Mavic Aksium wheels are perfectly fine - and ideal for commuting - but a lighter wheelset would further enhance the CGR's capabilities on lumpy sportives like the King of the Downs.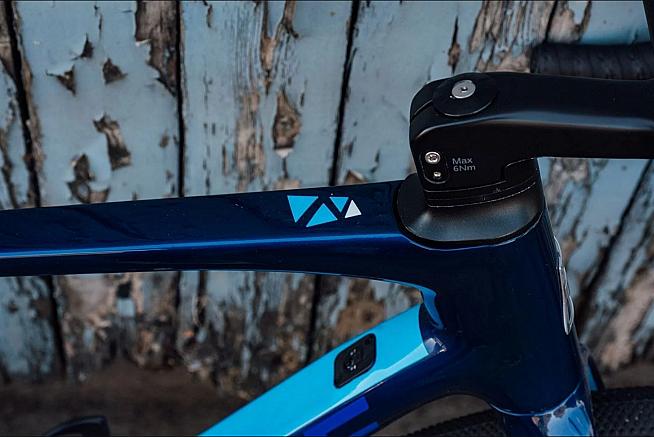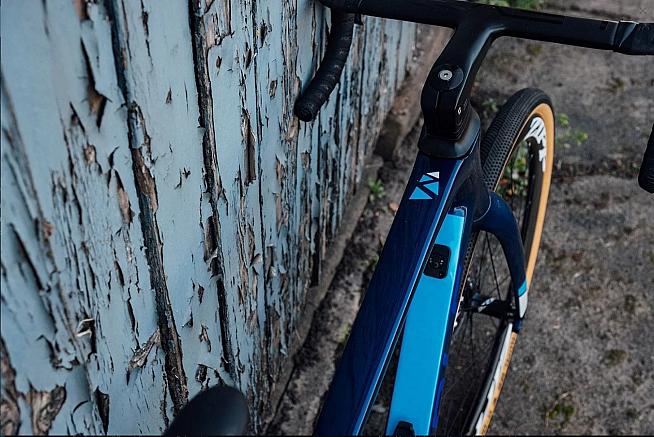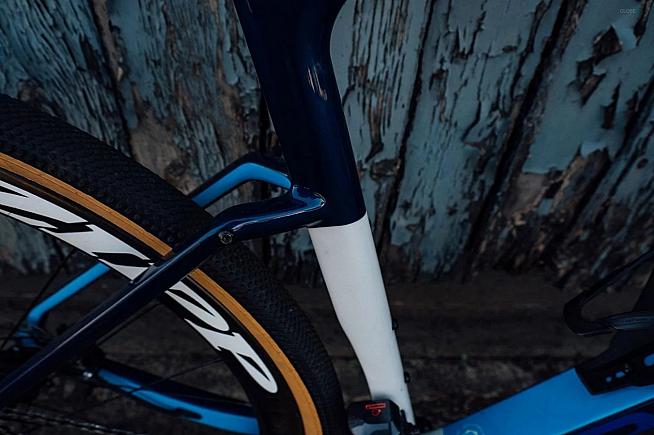 Ribble also offer a full carbon integrated stem and handlebars. It's an expensive upgrade, adding £300 to the price, but the saved weight and improved aesthetics would have me saving my pennies.
I imagine a lot of customers will be opting for a SRAM 1x build, certainly those more interested in exercising the CGR's cross and gravel credentials. Given the bike's versatility, all it would take is swapping in a diferent set of wheels, or even tyres, to instantly transform your bike from road sportive mode to gravel grinder.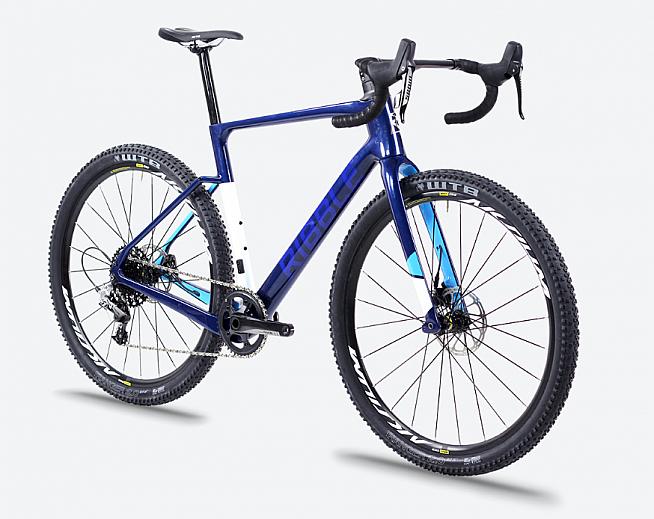 Judging by the few sketchier sections of trail I encountered, even on road tyres the CGR is unruffled when the going gets rough. I'm just gutted that circumstances meant I wasn't able to fully explore the bike's offroad capabilities.
Summary
The Ribble CGR SL is a versatile, well designed bike that delivers. Cross, gravel or road; touring, cycling or commuting: the CGR SL will be the magic carpet underneath, whisking the rider from monotony to adventure.
If you want a versatile bike that can do it all - and you want it your way - then the CGR SL is an easy choice. The hard part is deciding which build to go with.
Ribble CGR SL Shimano 105, £1799 - www.ribblecycles.co.uk
0 Comments