Haute Route organisers OC Sport have announced that the new Maserati Haute Route Norway will take place in Stavanger. The first edition of the new three-day cycling trip will take place in summer 2018.
Following a successful test event earlier this year, which brought together a mix of local and international riders to trial some of the most beautiful and challenging routes in Scandinavia, organisers and local authorities have confirmed the region will host the first three editions of Haute Route Norway between 2018 and 2020.
Stavanger has a rich history within Norwegian cycling. Its stunning scenery and unforgiving climbs are home to recent Milan-San Remo and Tour of Flanders winner Alexander Kristoff, and the region has attracted international races like the Tour des Fjords, Arctic Race of Norway and Tour of Norway.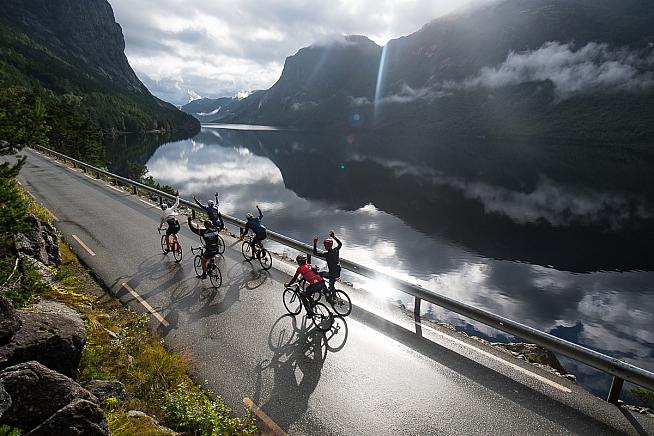 Stavanger is also the departure point for one of Norway's most popular sportives, the Lysebotn-Bryne Rittet, which starts with a ferry ride and a stunning 900m climb up the sheer walls of a fjord by way of a warm-up.
It's a jaw-dropping climb that looks likely to feature in the new Haute Route event, which will be based in one location; like all Haute Route events, the Norway offering will feature timed and ranked racing on authorised roads for an amateur peloton of riders from all over the world.
As ever with Haute Route, riders on the 2018 Maserati Haute Route Norway will be treated to a pro-like experience with safety, mechanical and medical support on the road, massages and a rider's meal after racing, and full logistical support meaning that the focus is exclusively on the riding.
Anette Larsen Bognø of Region Stavanger said: "We welcome the Haute Route and their participants to Stavanger. The Haute Route has a strong brand and represents high-quality events that we believe suit the region well. The interest for cycling in Norway is really exploding.
"With strong sport and cultural communities, spectacular scenery, well-surfaced roads, high-quality hotels and a beneficial current exchange rate, we have excellent conditions for cycling events."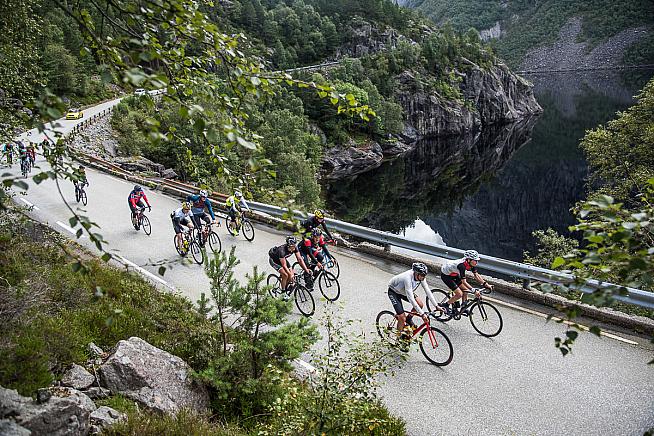 Matt Holden, Strategic Development Director at OC Sport commented: "We are delighted to partner with Region Stavanger for the latest move in our global expansion of the Haute Route amateur cycling series. With stunning scenery, immaculate roads and a developed infrastructure for tourism, the region was the obvious choice for our first event in Scandinavia.
"There are good travel connections in and out of Stavanger and we'll be based in close proximity to the city centre. We're really excited about our new three-day concept and the benefits it holds for riders."
Having recently taken place in the test event Vidar Petterson, Founder and Editor of the Norwegian cycling magazine Gruppetto, said: "Even being a Norwegian cyclist, I didn't expect to find such stunning roads and scenery here! The Haute Route's exceptional hospitality and organisation really makes you feel like a professional - this race is as good as it gets."
For more information and to pre-register for the first Haute Route Norway, visit www.hauteroute.org/events/overview/norway_2018.
0 Comments