The 2016 edition of the Marmotte Granfondo Alpes took place on Saturday 2 July, and the results are now available on the Marmotte website. Christina Rausch of Germany posted the fastest women's time of 6 hours 31 minutes, while the Netherlands' Kenny Nijssen was fastest overall with a time of 5 hours, 40 minutes and 1 second.
7500 cyclists took part in this year's 35th edition of the 174km sportive, which features four legendary climbs: Glandon, Télégraphe, Galibier and Alpe d'Huez. Nijssen was one of just 11 riders to break the 6-hour barrier.
The best British time came from Matthew Davies, whose strong ride of 6:05:27 was good for 20th place overall. Delia Beddis from Yorkshire was best placed British female with a cracking time of 6:38:33.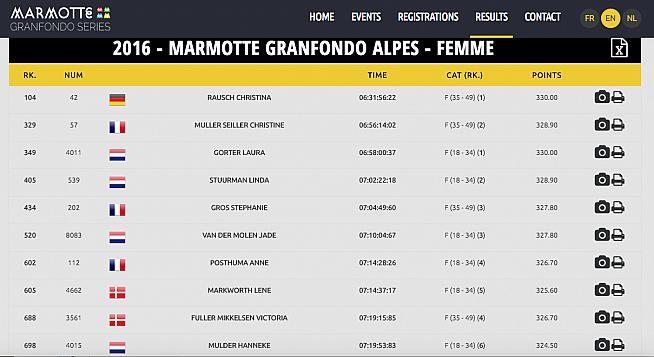 Full results are available on the Marmotte website.
After featuring an altered course in 2015 due to roadworks, the Marmotte returned to its traditional route this year. With over 5000m of climbing, often in sweltering conditions, the original Marmotte Alpes remains one of Europe's most challenging bike rides.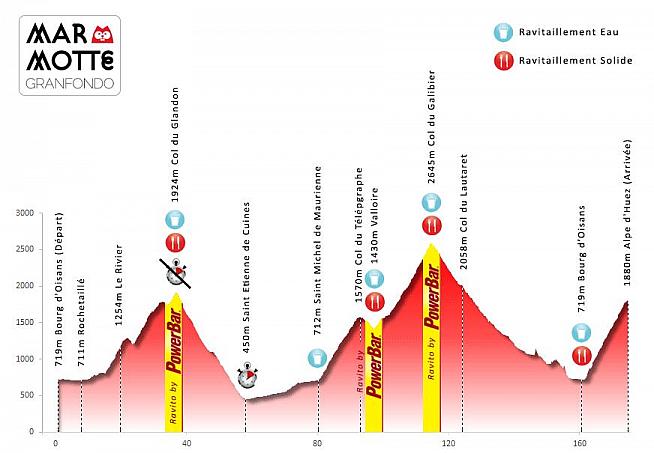 The Marmotte Granfondo series continues with four more events this year: Marmotte Sestriere (24 July), Marmotte Pyrénées (28 August), and new for 2016, the Marmotte Ecosse (25 September) in Scotland.
The Marmotte Ecosse is the first edition of the Marmotte Granfondo series to be held in the UK. Based in Kilmarmock, it will feature a 135km course with 1535m of climbing - all on fully closed roads. 8000 riders will take part, and places for the event are still available: visit www.marmotteecosse.com for more info and to book your place.
Note: This article has been updated on 05/07/2016 to reflect that Christina Rausch was the fastest female, and not Delia Beddis as originally stated. This was due to an error on the Marmotte results page which has now been corrected. Thanks to Delia and Christina for alerting us of the error. 
1 Comments