Sportives are an excellent opportunity to ride new or familiar roads with likeminded people, often with part or all of the course closed to traffic.
But now you've done the training and you've made it to the start line, don't let a mechanical issue spoil your day!
Here havebike mechanic Michael Oyibo talks through five points to look out for when checking over your bike ahead of a big sportive or cycling event.
1. Make sure to thoroughly check over your frame and wheels for any major faults.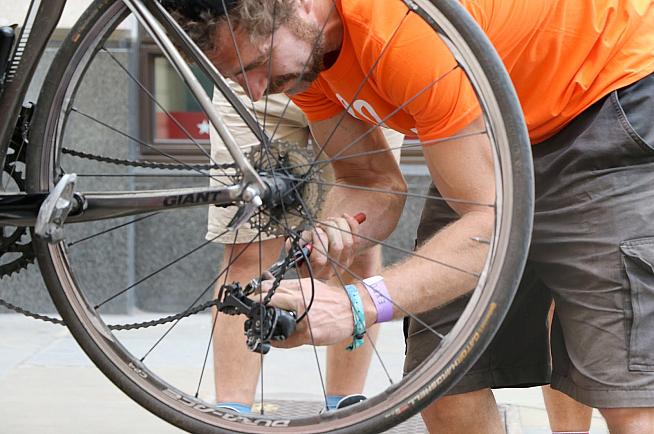 If you have crashed the bike before, this is particularly important as cracks may have appeared. If your frame is carbon fibre, it is important to get this professionally checked after a fall. For metal frames, a visual check for cracks, dents or other deformities will be sufficient.
Ensure all your spokes are tight, the wheels run true and if using rim brakes, check that your braking surface has not concaved. Riding on concaved rims - where excessive wear from braking has worn away the rim sidewalls - can risk total wheel failure.
2. All bolts on the bike should be tightened to the correct torque setting.
If you have carbon fibre components, it is important to use carbon gripper paste and a torque wrench to ensure you do not damage your expensive parts.
If using alloy or steel components, you are less likely to cause damage by overtightening. However, you should still use a torque wrench if possible. Do not tighten so hard that you will not be able to loosen again, or so hard that you risk stripping the threads.
Always prime threads with grease before fitting to ensure they do not seize into place. Greased threads are also less likely to creak when riding.
3. Check your tyres and brake pads for wear.
If either your tyres or brake pads are nearing the end of their useable life, now would be a good time to replace them. There's nothing like new tyres to boost morale and you'll have the extra peace of mind knowing your chances of a puncture have been further reduced.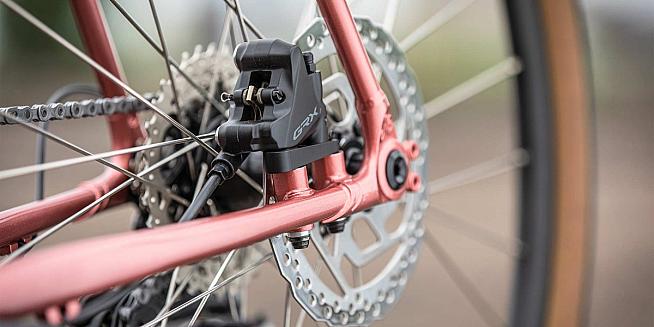 If your tyres are in good condition, inflate them to the correct pressure for your weight and the weather conditions on the day. If rain is forecast, dropping your pressure by around 10 PSI will increase your grip on slippery surfaces.
Brand new brake pads can sometimes require bedding in. If these need replacing in the run up to your event, try to do this in advance so that you can go for a short ride before the event and ensure your brakes are working effectively.
4. Another area that ought to be checked regularly is your chain.
Chains tend to last around 2,000km before they wear. Catching this early will mean saving your expensive cassette and chain rings. Using a chain wear indicator, make sure that your chain is less than 0.5mm worn. If you find that your chain is worn, replace it as soon as possible. If you ride a worn chain for too long, you will have to replace the entire drivetrain. This is an expensive and time consuming job.
If your chainrings and cassette are also worn and you do not have time to change the entire drivetrain before your event, do not attempt to just change the chain. A new chain will not mesh with worn components and your gears will skip.
5. Finally, one of the most important parts of preparing for your big day is to thoroughly clean your bike.
Setting off on a sparkling steed will not only give you a great feeling of smooth riding boosting your morale, it will quite literally make you faster and the hills easier. Dirty components often make irritating noises and create friction which will not help you make the most of your day.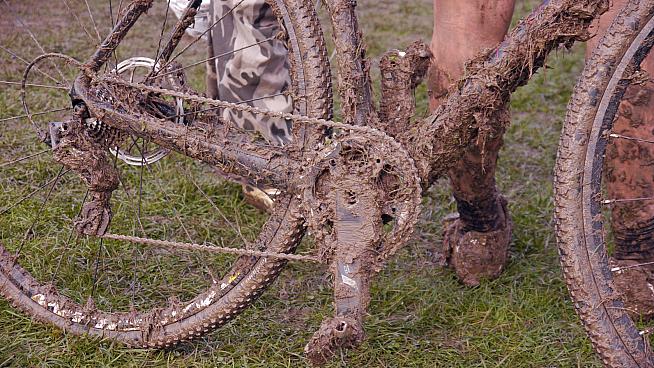 Thoroughly rinse the whole bike with warm soapy water and liberally apply degreaser to your entire drivetrain. Once your drivetrain is rinsed and dried, make sure to use a water displacing spray on the springs and jockey wheels in your derailleurs as well as the ends of cable outers to ensure no resting water corrodes your cables.
Use an appropriate chain lube for the expected weather conditions. If it is a summer event, a dry lube will pick up much less dust and dirt from the roads keeping your chain moving smoothly.
Now that you and your bike are prepped and raring to go, enjoy the event and that freshly serviced feeling!
Collect and return bike servicing from havebike
Need a professional touch before your big day? London-based havebike offer Collect & Return bike servicing across the South East of England. All their services include a 104-point safety and functionality check so that you can be sure no part goes unnoticed.
With imminent plans to expand across the UK off the back of their investment campaign, havebike will soon be able to help thousands more with bike repairs and services.
To book your bike in for a repair or service, visit www.havebike.co.uk.
0 Comments