I started commuting to work at the worst possible time of the year. The nights were drawing in, the mornings were getting colder and the wind and rain promised an autumn, winter, and spring of frigid, moist buffeting.
Although conditions weren't hellish at all times, there were one of two occasions I decided that taking the tin box was a prudent compromise when the alternative may've involved drowning, cryogenics, or being dumped in a roadside ditch.
My commute is not long, by any standards. Ten or so miles of urban roads, assorted death-dealing dual carriageways, cycle paths, and rural B-roads. Long enough to warrant cycle-specific attire and footwear, but not worth pouring my body into layers of lycra and merino and clipping to road pedals.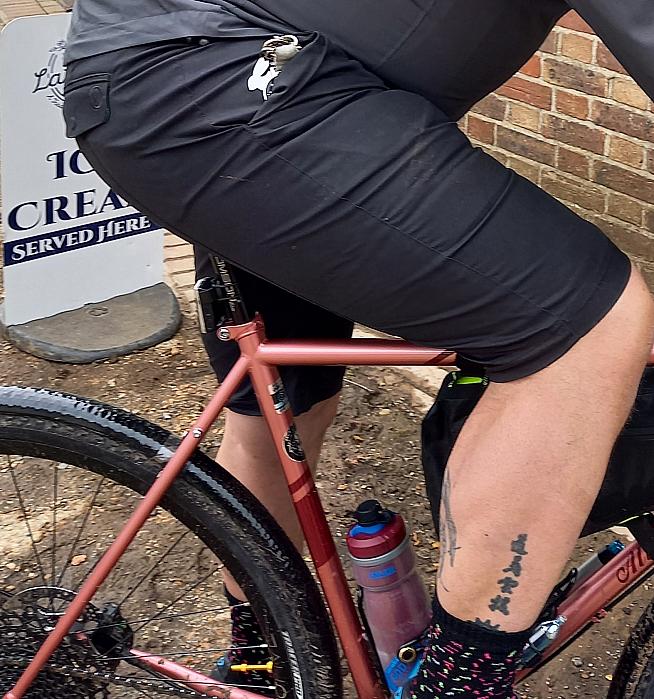 What I have found is that legs are mainly waterproof as is much of the rest of my body - although osmosis causes swelling in all the wrong places after prolonged exposure to damp conditions. I have poor circulation so from thigh to ankle I can withstand much of what nature has to torture me with and have worn shorts throughout the year.
A man of my age is used to a certain amount of involuntary moisture in the trouser area, but cold water ingress is unpleasant however far on your journey to three score and ten you are. I don't have a full change of clothes at work (and nowhere to shower or wash) so wet wipes ensure my workmates aren't checking the bins for discarded kebabs.
On severely inclement days, I've been using Endura's excellent MTR waterproof shorts to battle the elements and they do the job for up to an hour - after that the chino fabric hints at levels of incontinence I hope not to experience without the support of an adult nappy.
Over-shorts do add to the faff of getting prepared for the ride, and the disrobing either end, and they're not the most stylish of garments. Apart from the functional look, there is a concerto of scrunching noises you'd normally associate with tarpaulins in the midst of the harshest of shipping forecasts.
I've tried several brands with Durable Water Repellency (DWR) but they're often less repellent than finding a hair in your soup, and they have to be reproofed frequently. All of the innovation in these clothes also seems to be aimed at (sometimes poor) weatherproofing, like that's the only function a cyclist is interested in - the MTR shorts, for example, increase their worth by reducing the number of orifices where water could penetrate to zero - ie, they have no pockets.
Vulpine has recently come back into the market after a few years in the comparative wilderness. I still have a rather excellent DWR jersey made by them in conjunction with Evans/Chris Hoy which has some clever features like a dropped, weighted back and windproof, shower resistant panels on the front.
I had the opportunity to try out a pair of their new Rain Shorts on my journeys to work recently, and I was intrigued to see if the detail and quality have endured since I bought my Hoy/Vulpine shirt.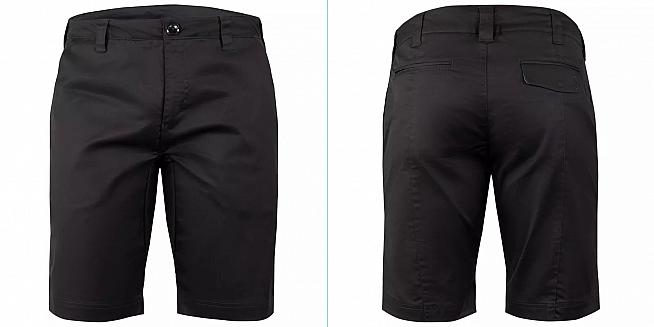 The bio on the Vulpine website boasts that they make technically advanced, finely tailored garments with attention to fit, function and features. This certainly holds out on first inspection, although the water and wind-resistant Epic™ Cotton does initially feel stiff and lacks flexibility. However, within a few rides, they begin to soften and you feel more of the 40% cotton content.
The rear pockets on the shorts (one of which has a magnetic flap closure) felt very odd to start with, like extra thick padding making me conscious of the issues those with 'Kardashian' shaped posteriors might experience in china shops; but this, like the rest of the material, softened with use and I began to feel less bubbly in the butt area.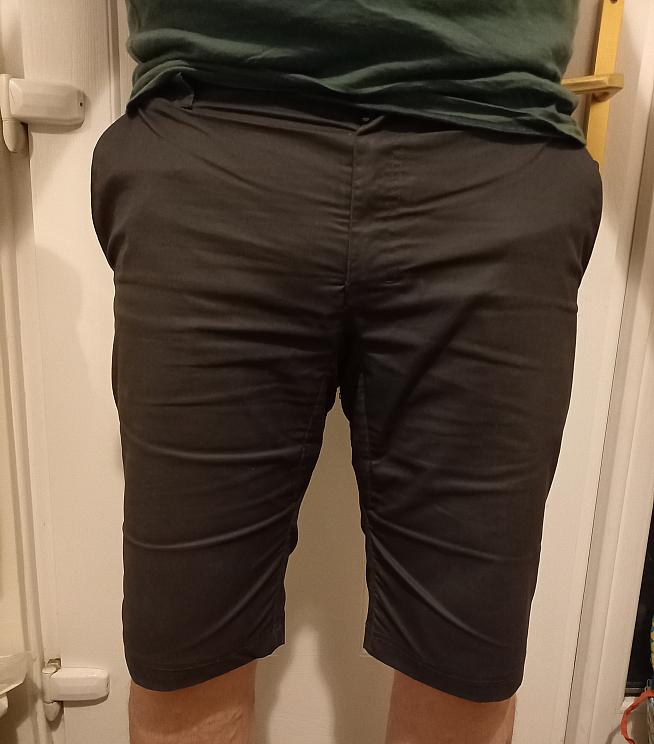 Feature-wise, these shorts have an Aladin's Cave of Extras just waiting to be discovered. I'd purposely not scrutinised the specification before putting them to work and was most pleased to discover details as I needed them, even to the point where I began to wonder if someone from Vulpine was secretly following me around and anticipating a need before I realised it.
As I pocketed my keys on one occasion, I caught my thumb on the cleverly placed mini carabiner ideally placed to keep them from dropping down inside and jabbing me cruelly every time I sat down. The zipped, inner pocket on the left side was serendipitously discovered when pocketing some change from a rare cash transaction one lunchtime.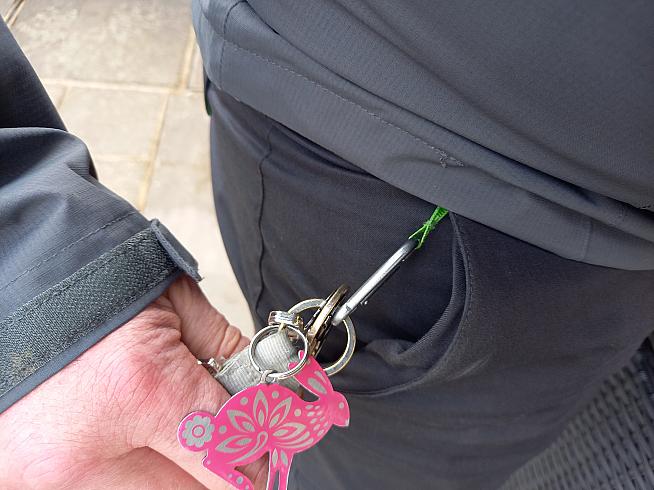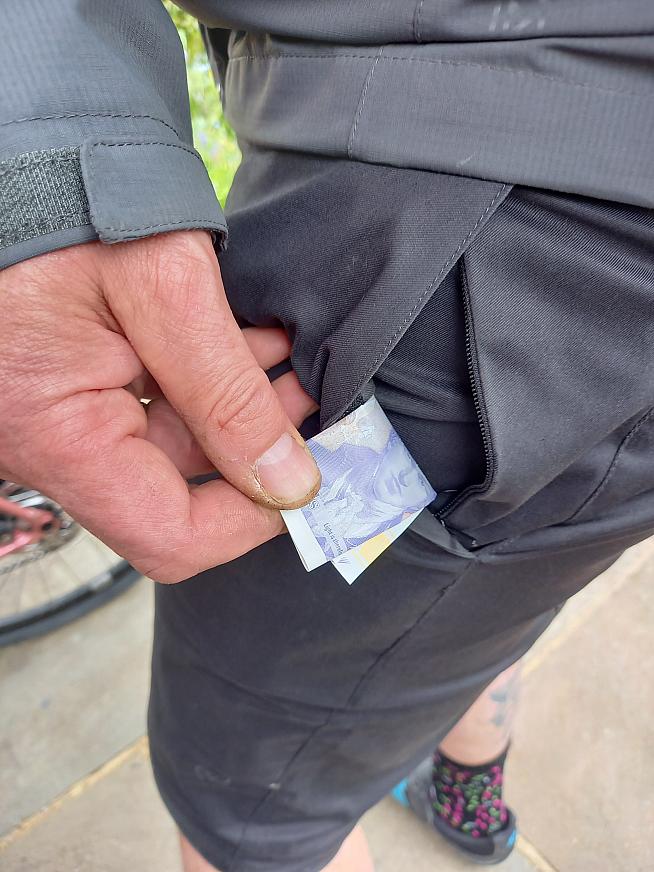 I had no idea about the magnetic catch on the back pocket until my pacemaker started playing up - I'm kidding, of course. The first thing you notice on the inside of the shorts is a label warning that, due to magnets, the garment isn't suitable for those with medical implants - though I'm wracking my brains trying to work out what kind of implant would be affected by a magnet on my bum. It keeps my wallet pocket closed nicely but I did get temporarily attached to the fridge door once.
Rather disappointingly, I've not had a chance to test the Rain Shorts in their main function - must be the longest I've gone without a soaking. But Vulpine have delivered on everything else with these shorts so it would be churlish to think they don't do what they say on the tin.
Even if they leak like a sieve, I'm willing to forgive this potential marketing deception as they're so damn comfortable, practical and a joy to wear. A sturdier, finer-tailored pair of shorts I am yet to find. Water repellence would be a bonus if I'm honest.
At £120, they're firmly pitched against the likes of Rapha but they don't currently offer a water-resistant casual short. If you're like me, and you're shopping up the chunkier end of the size guide, these are generously stretchy once broken in, beautifully made and make you look extra cool.
OK, I made up that last bit - but in every other way, these Rain Shorts suggest that Vulpine are very much back in business as a brand worthy of cyclists' attention.
Vulpine Mens Rain Shorts, £120 - www.vulpine.cc
0 Comments