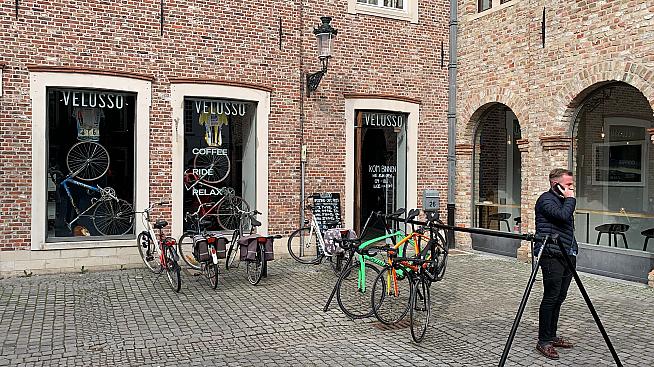 It is not every day that you walk into a café and find the Paris Roubaix trophy sitting right next to the till. Not a replica either. The actual trophy won by Johan Museew, the Lion of Flanders who won Paris Roubaix three times and the Tour of Flanders three times too. One of his Tour of Flanders trophies is nestled behind the counter too, next to a few bags of coffee beans.
Welcome to Velusso Bruges, possibly the coolest cycling café in the world. Once you have posed for a picture with the famous cobblestone (it's blinking heavy...how the hell does a 63kg cyclist lift that after 260km of The Hell of the North...must be the adrenaline), you get a chance to admire your surroundings.
Velusso Bruges is the second cycling café from Velusso, who started off in Ditchling in Sussex (England for our international readers). It is perhaps not the most logical step to go from having a café in the south of England to opening your next branch in a Belgium city but Velusso founder James Bowtell is not your average entrepreneur. An ex pro cyclist with a Belgian team and former holder of a world record for endurance cycling (some bastard stole his record recently), he decided that Bruges and its cycling loving locals needed a proper cycling café.
A year later and he's secured a big premises in Bruges' t'Zilverpand quarter, a short walk to the main square and historically a trendy shopping area. The buildings are amazing but for some reason it was slightly off the beaten track and North Face, who previously occupied the premises, couldn't make it work. The lower rents have now attracted some cooler tenants, including Cos who have opened next door, and it feels like it is on the up again.
The pictures accompanying this article do a much better job of telling the story of what Velusso Bruges looks like but it's a lovely big space with plenty of room for drinking great coffee, eating their sandwiches, buying cycling related kit, eating food and (most importantly perhaps) drinking Belgian beer.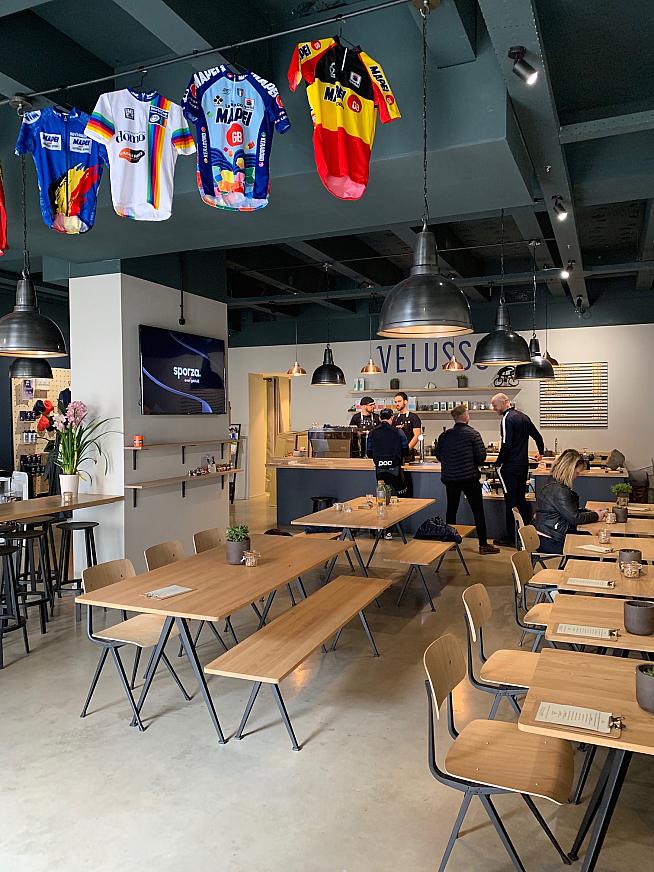 I'm the wrong person to ask about coffee as I don't drink hot drinks but Velusso are passionate about coffee and everyone I spoke to was extolling the quality of their coffee and saying it was the best in Bruges. The guys behind the counter were extremely passionate about their coffee (and extremely bemused by my weird failure to like it) and if you're looking for the best coffee in Bruges I'd say that Velusso should be high on your shortlist.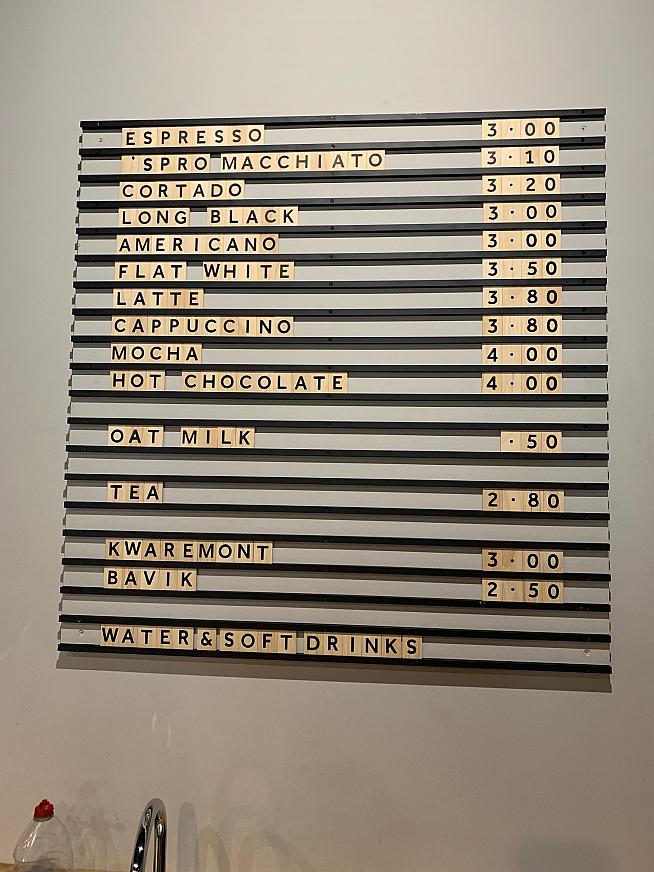 If like me you don't drink coffee, I'd recommend the Kwaremont beer on tap. The 6.6% brew is named after the most famous cobbled section of the Tour of Flanders, which has an average incline of 6.6%. You might not want to attempt it after three or four glasses though as like many Belgian beers it is inclined to make you tres pissed (although this one actually isn't Trappist).
At the moment the food menu is fairly short, focussing on sandwiches that are prepared fresh. Avocado on sourdough may be fairly standard in London, New York and San Francisco but apparently isn't normal Belgian fare and the one I had was an excellent version. The six sandwiches on the menu all looked excellent and were keenly priced and were generous portions.
The Velusso guys are probably a bit puzzled about why I have taken so long to get to the most important thing about their Bruges café. Sure, the coffee and beer is good. But they have the most incredible cycling memorabilia. Johan Museeuw has lent them the most amazing collection of bikes, trophies, helmets and jerseys from what is surely one of the most spectacular careers in the history of the one day classics. In the same way that people go to the Hard Rock Café to see guitars from the biggest bands in the world, you should go to Velusso to see cycling memorabilia. If you're lucky you might even run into Museeuw as he is a regular visitor.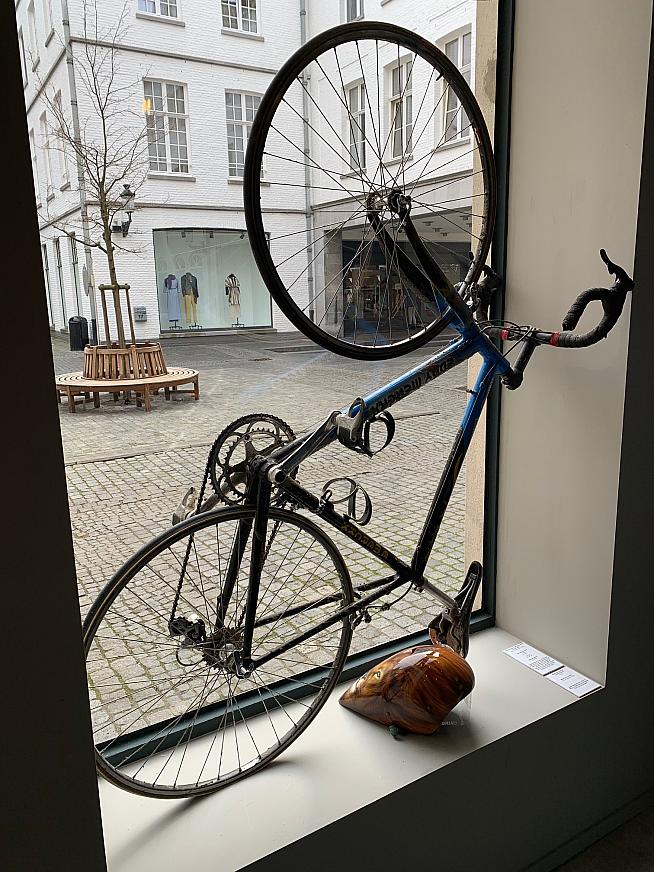 On the left side of Velusso Bruges as you walk in, there is a collection of cycle clothing including Velusso's own club kit and a well collated collection of brands including a large selection from Le Col. You can also buy Kwaremont branded jerseys and bib shops plus Kwaremont mud guards and even a Kwaremont tray. It is hard to leave Velusso without buying some lovely new kit!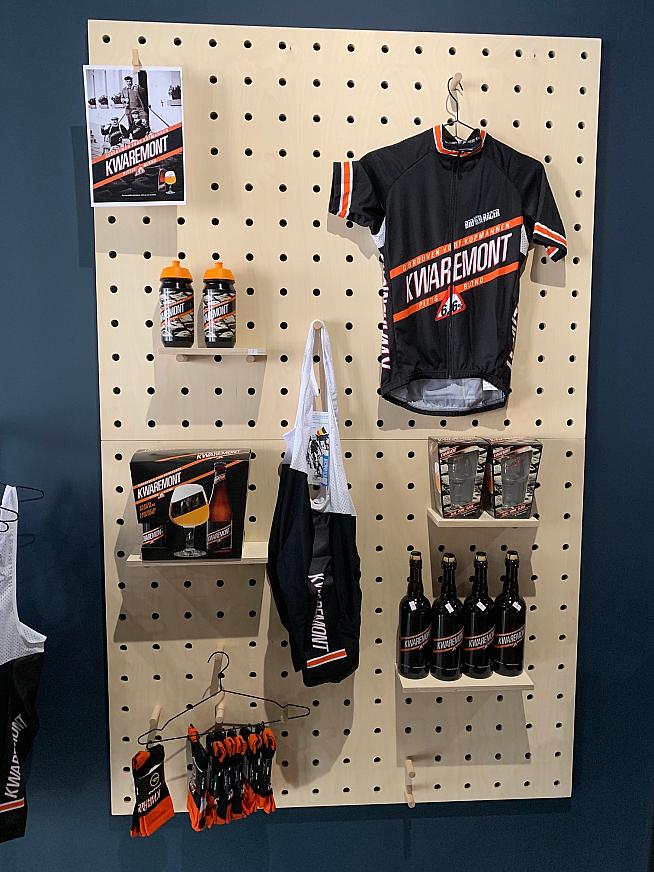 The café runs regular rides every week and is starting to establish itself as a hub for social road riding in the city. You can rent road bikes from them, although stock is currently somewhat limited and you should definitely book in advance, particularly if you are looking for a bike during the core March/April season when sensible people book a month off to follow the one day season (unfortunately I have never been able to do something as sensible as this....but one day, maybe).
At the centre of the café is a huge TV screen on which you can watch the day's cycling races from around the world (when there isn't a race on they show highlights from previous races) and I gather it is super popular when the big Belgian and Dutch races are on (I didn't witness this when I was there because I was at the Tour of Flanders but James showed me the pictures and it was rammed...).
For those of your reading this who don't get what the fuss is about cycling and just want excellent coffee or beer and some good food in Bruges, don't think you have to like bikes to go to Velusso. My wife and children, who aren't massively into cycling, would have loved Velusso and I'll be taking them there next time we are over...
Address
Velusso Bruges
Unit 22
No. 26 Zilverpand
8000 Brugge
Belgium
Opening hours:
Monday - Closed
Tuesday - Closed
Wednesday - 9am - 6pm
Thursday - 9am - 6pm
Friday 9am - 6pm
Saturday 9am - 6pm
Sunday 9am - 6pm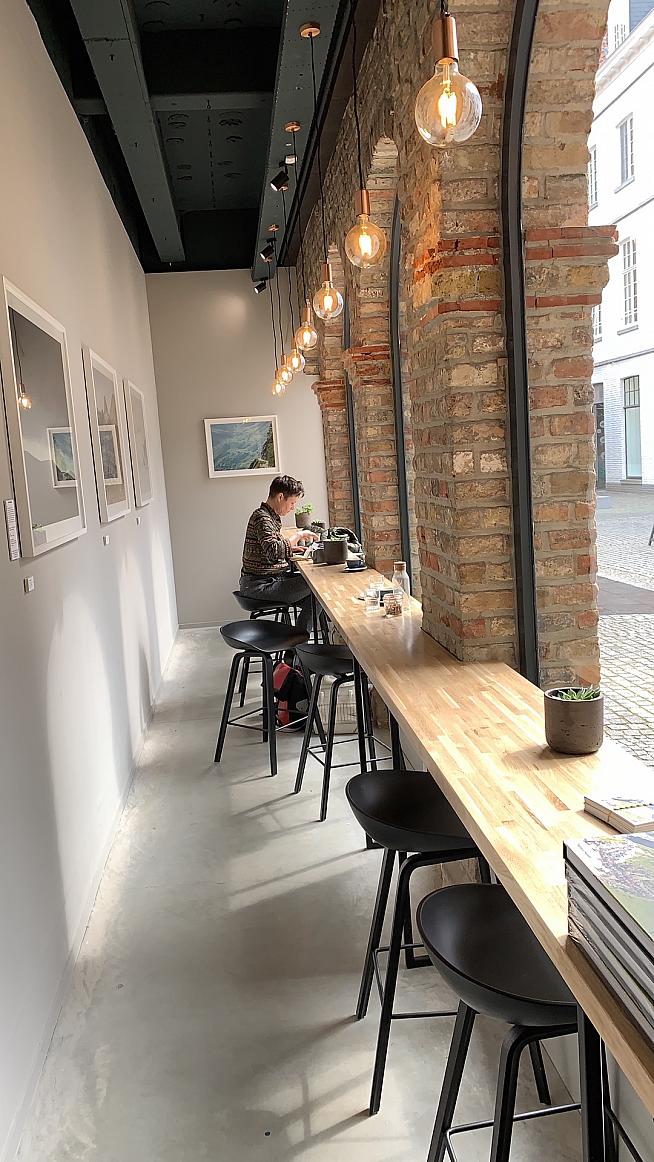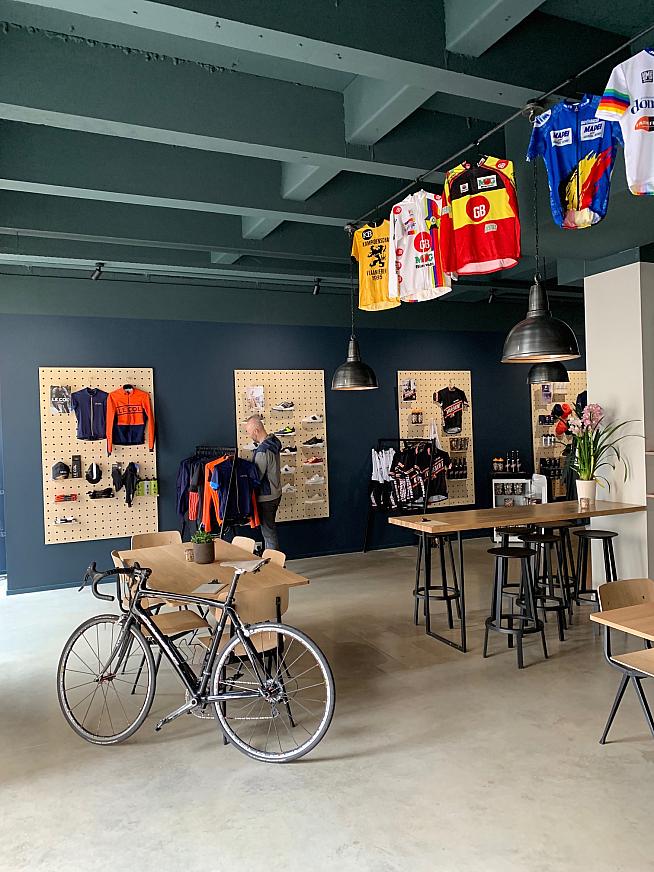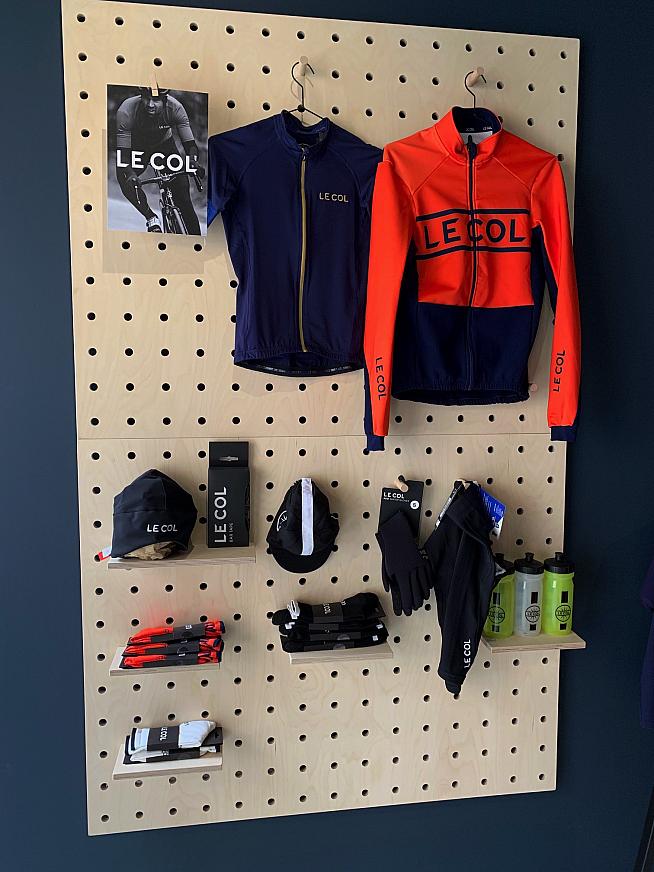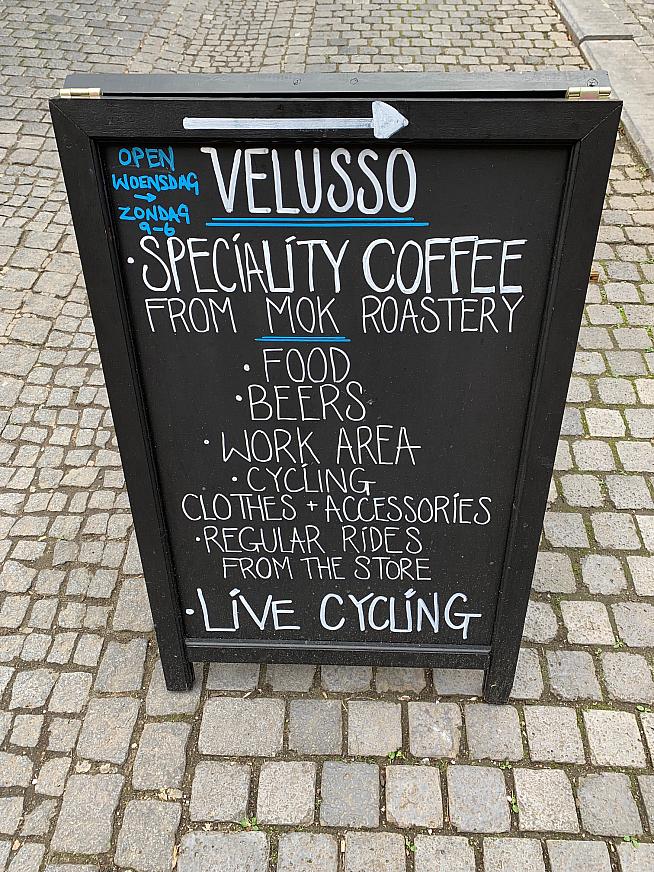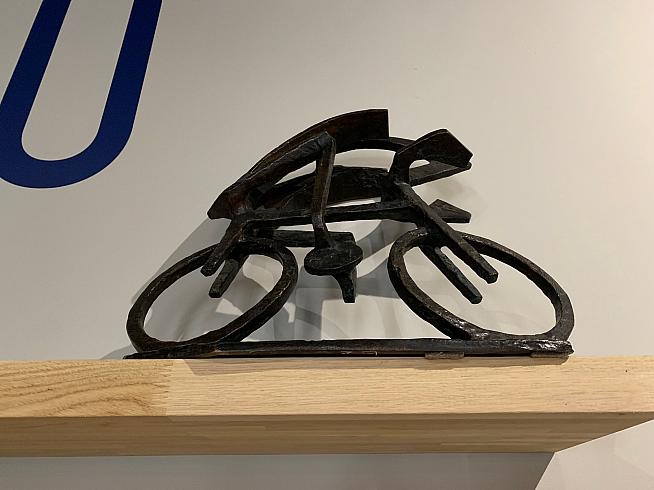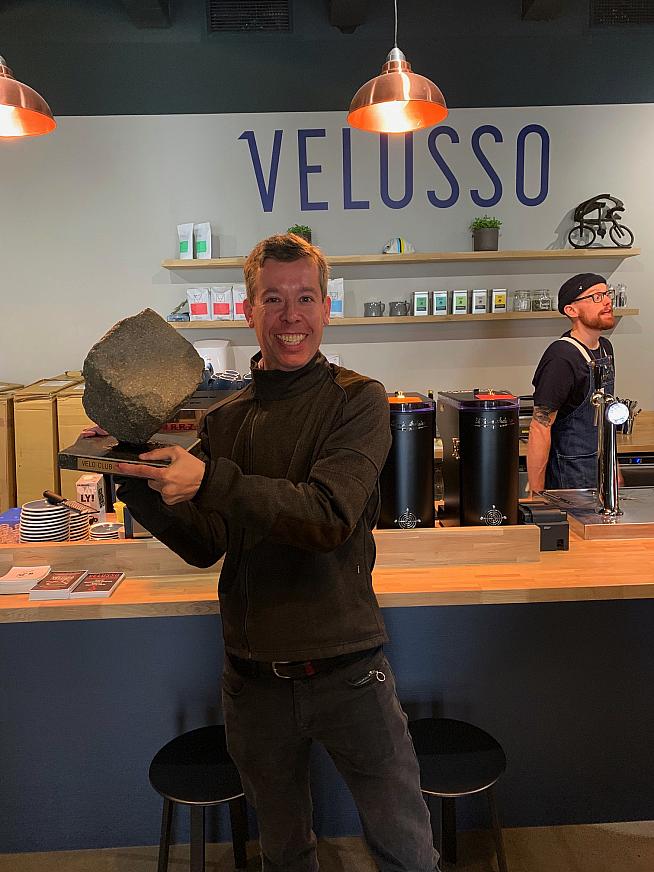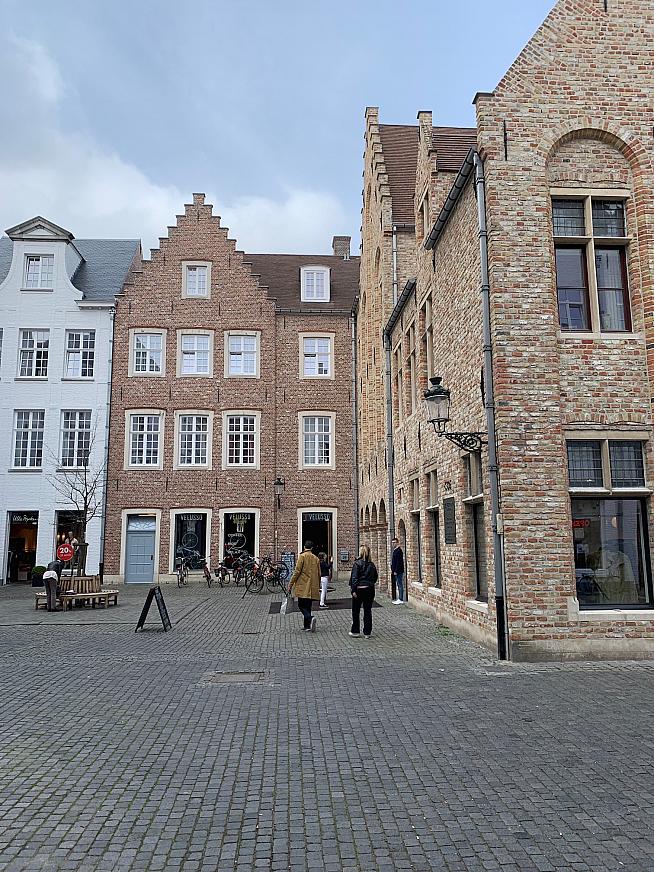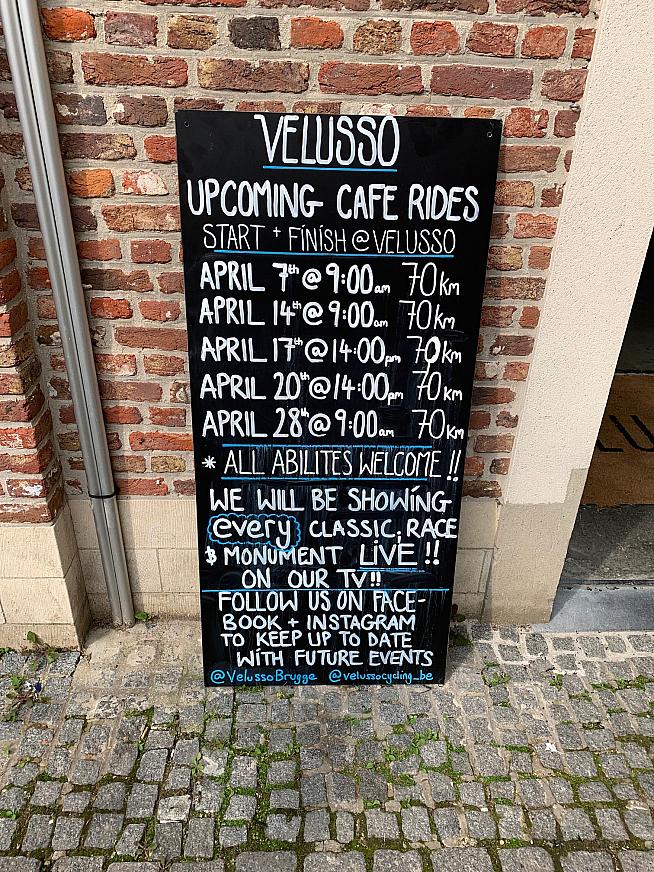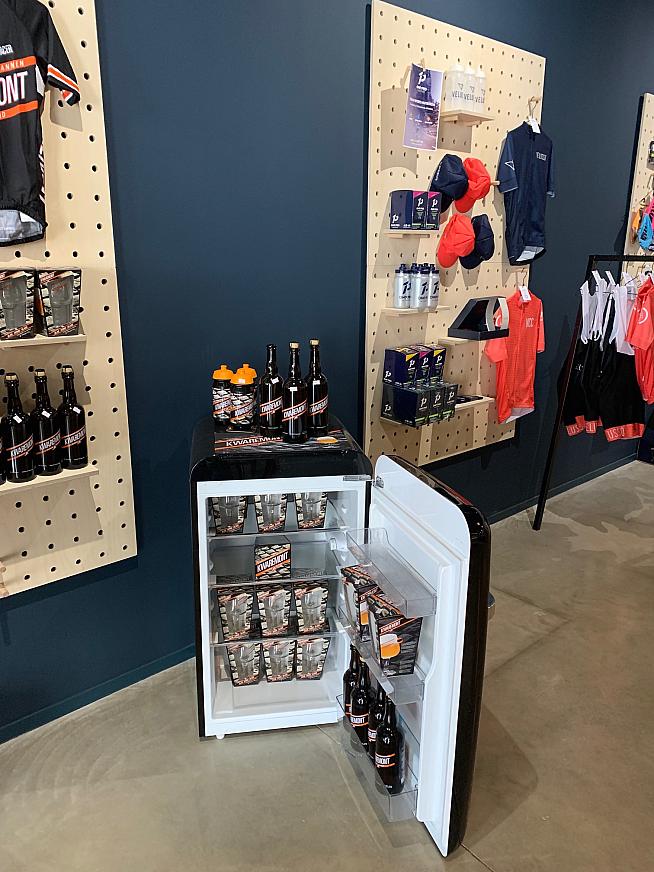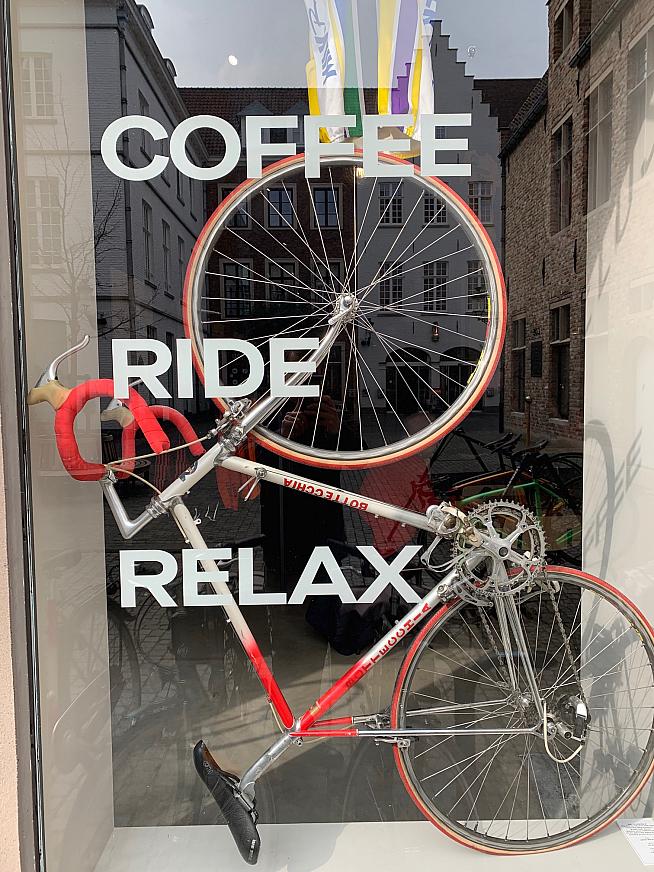 0 Comments