Like most cyclists I know, buying and trying out new stuff is part of the joy of cycling. I think it's the trainspotter in all of us - we're only a pair of lycra shorts away from standing on that platform, thermos and notepad in hand. So here's my 2017 version of "gear I like to use and always go back to"; some kit is from 2016, and if it's in this list that means it's really passed the test.
A clear winner this year, I picked up a See.Sense Icon in September and have been riding day and night with it ever since.
It's amazingly bright, probably visible from twice the distance as my previous go-to light, the Exposure TraceR, and with a phenomenal battery life. I ride daily and it needs charging only about once every 3-4 weeks. Compared to the Exposure, which flashes that it needs charging almost every other day, that's pretty impressive.
It's a clever light, its flash pattern adjusting to your speed, the road surface (ride over cobbles and it emits a rapid flash, which even the most distracted driver can't fail to notice) and the proximity of the car behind you. This is it's USP, we humans naturally react to changes in light patterns, so anything that gives me that added feeling of security on our sometimes hectic roads is a good thing. I'd never been convinced by daytime lights until this, and now it goes on the bike every ride.
It's way too bright in 100% mode for club-runs though - your rear-wheeler will be seeing dots in no time - and via the clever app you can reduce this simply and quickly.
My only slight gripe is the weedy-feeling attachment band, though in fairness it's never moved/fallen off even off-road, and it's quick and easy to remove the light. Put simply, I'd recommend anyone to buy one.
See.Sense Icon, £64.99 from seesense.cc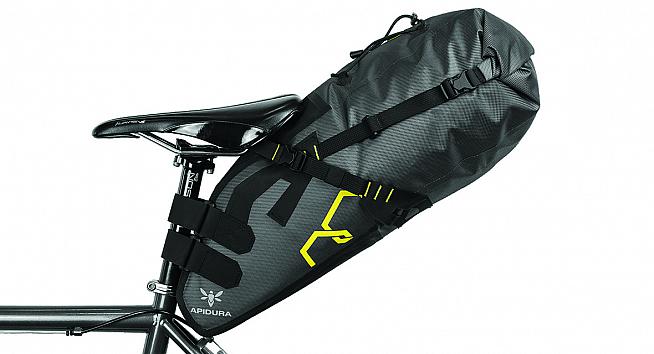 Every year a bunch of us go credit-card touring around somewhere hot and hilly. Every year the amount of kit we take gets less and less, such that the pannier rack I take is often heavier than the pannier bag I put on it. Also every year I think "I'd love to bring my lightweight carbon bike up here" but have been unable to as it can't take the panniers...until, bingo, the bikepacking boom helped me out in the form of the Apidura Expedition Saddle Pack.
I was able to take enough kit for a week away in this bag, and I was nowhere near the 17L capacity. Once you've learned how to pack it (heavier items at the front, i.e. saddle end) to reduce the wobble-factor you can ride happily along and entirely convince yourself it's not there (I think I checked about 100 times a day...it's very secure but, well, you never know!).
If, like me, you're staying somewhere a few days and can discard the luggage, it's a wonderful way of getting to ride a nice lightweight bike where you would normally only have been able to take the heavier tourer.
Expedition Saddle Pack 17L, £132 from www.apidura.com
There is no such thing as a flat ride where I live, so a lightweight and fast-wicking jersey and a good bibshort is a must to avoid over-heating in the summer. I also wanted a race jersey for races and time-trials.
At the same time as buying this Sportful jersey, I got a Castelli and DHB to compare, which were much heavier and just a weird fit. This Sportful jersey is almost like a second skin, feels lovely to wear and is perfect for if and when the temperature rises above 20 degrees. I like the longer arms, and the front is cutaway enough to avoid any bunching around the waist when bent double trying to catch everyone else up.
I've got the BodyFit Pro Race bibshorts as well and the pad is excellent. I can't wait for it to warm up enough to wear them again.
Sportful BodyFit Pro Race Jersey, £60 from www.wiggle.co.uk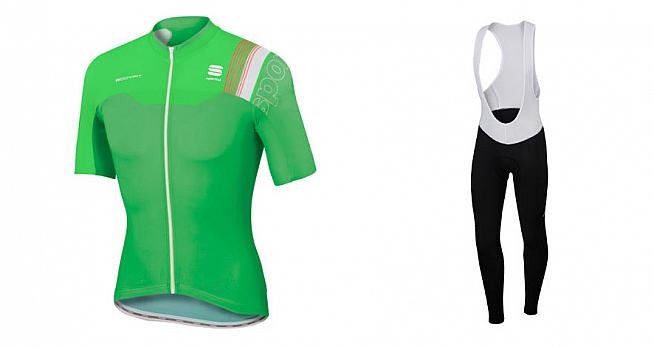 I've found I really like Sportful kit. As far as I can tell it's made in the same place as Castelli, but sells for a lot more realistic prices and performs just as well.
These bib tights are not super-warm, but if it's wet and really cold I'll not be out riding anyway. When it's just wet, these do a great job of keeping the spray and rain on the outside - they have a fabric treatment which forces the water to bead up and roll off. Just a great piece of kit for winter riding.
Sportful Fiandre NoRain Team Bib Tights, £71.07 from www.wiggle.co.uk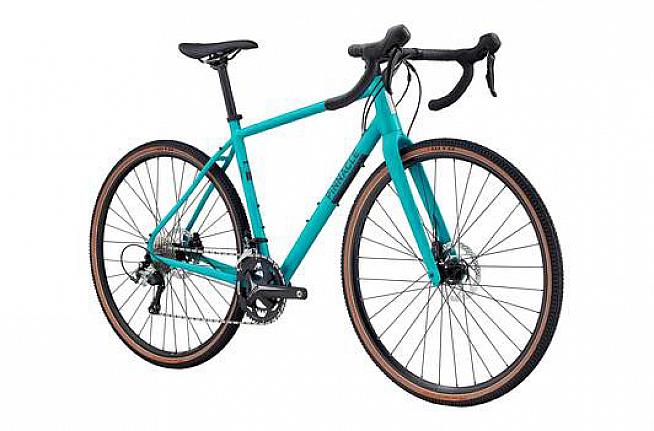 My commute to work extended last year, and also was set to include a few more inclines and potential canal towpath/interesting diversions, so the steel fixie went and I replaced it with one of these.
I was pretty cynical about the "gravel bike" boom, seeing it as little more than a way of selling another bike to the N+1 crowd, but I've been completely convinced that such bikes are the perfect winter/commute bike. Wider tyres (35mm in this case) and disc brakes really are a bonus on our pot-holed and often wet roads, while the bike is nippy and strong enough to handle the most bumpy off-road routes I've been able to find.
Not as aggressive in its set-up as a cyclocross bike, and a lot lighter than a MTB, this bike is my go-to bike now from pretty much October to March/April/May... (whenever summer returns!). In fact, I used it so much that I decided to sell my traditional "winter" bike which was just sat there not being used - once you've got disc brakes then you'll be unlikely to want to ride in winter on anything rim-braked.
>>> Review: Pinnacle Arkose 2 Adventure Road Bike >>>
In hindsight, and if I'd known how much I was going to ride it and enjoy it, I'd have coughed up the extra few hundred quid for hydraulic brakes (which the 2018 edition linked to here does). There is a lot of constant faffing/adjusting with cable operated brakes, and the fact is that you're most likely to be riding it in grotty conditions so the chances of getting grit and oil into the brake cables/housing is pretty good. I've replaced the rear brake cable twice already.
The Arkose has rekindled the joy of simply riding for fun to me. You can just say "where does this track/path/road go?" and be confident this will be able to cope with whatever is down there. You can't do that on a standard road bike.
No smashing it or Strava segments, just the fun of riding a bike.
Pinnacle Arkose 2 Adventure Road Bike, £1000 from www.evanscycles.com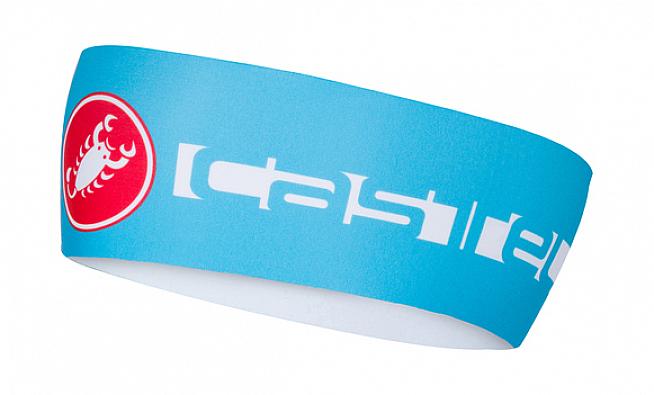 It costs just £12, and keeps your ears and forehead amazingly warm for something so lightweight. Love it.
Castelli Viva Thermo Headband, £12 from www.evanscycles.com

There's plenty of oomph in this light for dark lane/off-road riding, even with the 600 lumens max output I have. A friend has the new 1100 lumens one linked to here, and it's just as good (although odsdly he doesn't seem to get almost twice as much "shine" for his extra lumens).
No matter, this light has plenty of modes, from low flash to full beam, so is ideal for any ride in the dark. The charge lasts a nice while, it's easy to adjust while riding with just a single-button operation, and it's secure on the handlebars.
Not the most expensive light out there by any means, but it's plenty bright enough for me.
Lezyne Macro Drive 1100, £47.99 from www.wiggle.co.uk
A small amount of this brushed on your chain prior to washing your bike works wonders at removing gunk and other unwanted mess in your chain, chainset and cassette sprockets. Keeps your chain as good as new and probably doubles the life of it too.
A 1L bottle will last ages - you really don't need much each wash. Use it with a chain keeper (I have a Morgan Blue one) and your drivetrain will be singing your praises (you have to put your ear very close to the cassette to hear it...).
Morgan Blue Chain Cleaner 1L, £6.99 from www.wiggle.co.uk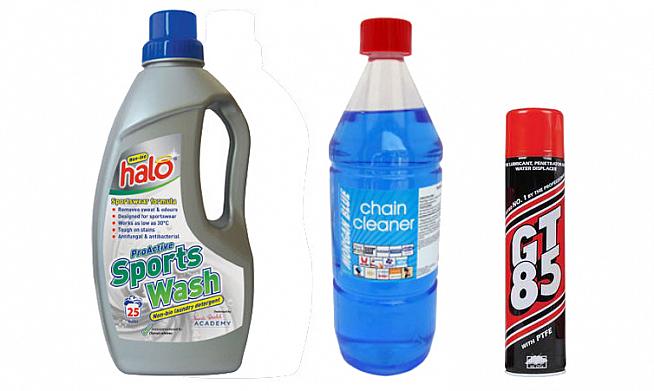 Yes, good old GT85. I've tried all kinds of chain lubes over the years, and this is now the only stuff I'll use. Unlike wet lubes it's not tacky, so it won't attract dust/muck, which means you don't end up with a paste on your chain which then can wear down your chainrings and cassette. It's a water-dispersant but unlike WD40 it has PTFE so there's no risk of corrosion.
It's thin, so if it's been raining you'll need to re-apply when you get home, but that's the beauty of this stuff - it's just so easy to use. After washing the bike or after a wet ride it's literally 5-10 seconds of spraying and you're good to go.
At as little as £1.99 a can, I can't see the point of using anything else.
GT85 Spray Lubricant, £2.50 at www.evanscycles.com
I know - glam eh?! Well, if you've bought a load of expensive technical cycle gear and wear it, you're going to have to wash it.
This detergent is excellent, it actually removes that sweaty-stale smell which, if you cycle to work and use a communal shower/locker store, you will be familiar with. It's also good for washing kit that's treated with waterproofing or is a waterproof fabric in itself - I've not noticed any degradation in the waterproof-ness since I've been using this stuff, unlike conventional washing powders which seem to kill it off.
And remember - a clean cyclist is a fast cyclist!
Halo Proactive Sports Wash Laundry Detergent, £5.99 from www.wiggle.co.uk
***
So that was John's top 10 products from 2017 - what do you think? If you've been using an item of cycling kit that you're particularly pleased with - or one that's failed abysmally to perform as expected - let us know below!
0 Comments