When Simon Warren's 100 Greatest Cycling Climbs was published it included a paltry four climbs in the North-East of the country. With this regional guide to Cycling Climbs of North-East England he makes amends. The book features 50 suggested ascents, ranging from a couple of short, cobbled climbs for the pavé enthusiasts to some properly remote stunners in Northumberland and Weardale.
Simon Warren has done his research (with the help of some locals) and I'm impressed to find Prospect Hill (known in my house as the zig-zag vomity climb) listed as his favourite.
Living locally, I know a fair few of these hills, but there are plenty of climbs a little further afield that I haven't ridden yet and flicking through this guide has certainly got me mentally planning my next few days off work.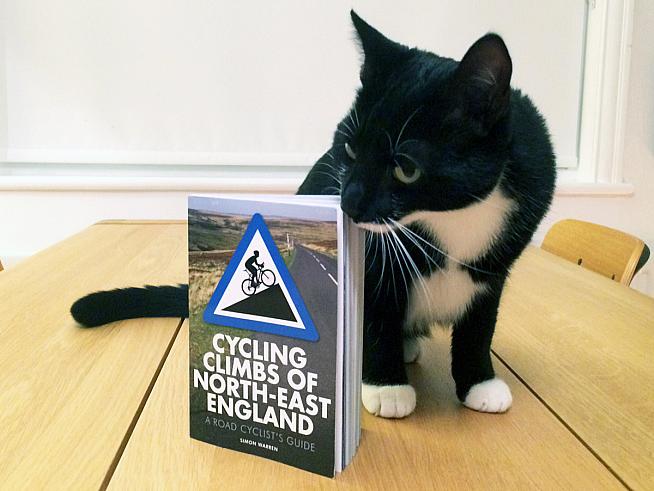 The book follows the formula of the earlier volumes with each climb given a rating out of 10 based on gradient, length and riding conditions. There's also a brief description of each ride, liberally scattered with adjectives such as vicious, gruelling and savage. Warren even manages to reference Alpe d'Huez in his description of the road off Saltburn beach. If you've never been to Teesside before, I advise you to lower your expectations.
The guide includes a checklist at the back so you can tick off the climbs as you ride them. If this is your aim then the good news is that you can work your way through a fair few of the hills Warren has picked out by riding some local sportives. The lovely Wooler Wheel takes in a couple of the climbs in the far north of the region and you can notch up four more, including the perpetually windy Chapel Fell, on the Hell of Hexham (or five if you ride back up Unthank Bank, which the Hell of Hexham includes as a descent).
Many a tired sportivista has tacked wearily up the Ryals towards the end of the Cyclone, and the Durham Dynamo will allow you to tick off a couple more.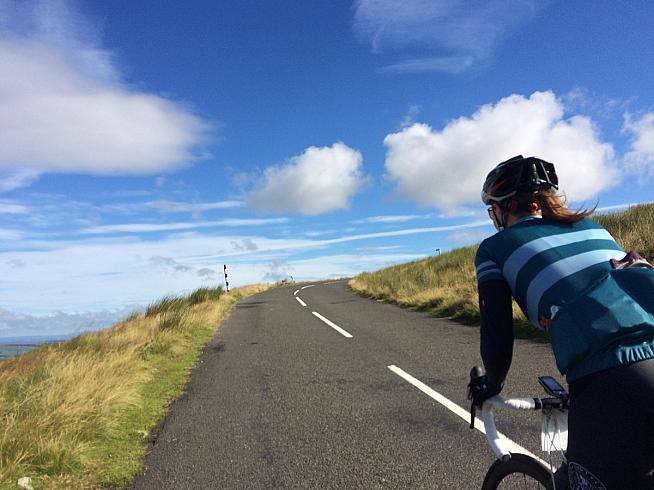 Alternatively, you could ignore the tick list, pick two or three climbs in rough proximity to each other and then make up a route you've never ridden before to link them together.
This approach resulted in one of the best days of riding I've had in ages. Whilst joining up the remote climb at High Green with local favourite Winter's Gibbet (soon to feature as a KoM climb in this year's Tour of Britain), we found ourselves on a full-on, grass-down-the-middle, gravel-held-together-with-sheep-poo trail that was the unexpected highlight of the day; the kind of road you would never have found had you not played OS map roulette the night before and that you will proudly show your friends.
And for me that's the value of this book in a nutshell. Not Strava-ing your way up 50 climbs for the sake of ticking them off, but savouring the hidden gems you find along the way when you were just out to ride a couple of hills.
Cycling Climbs of North-East England, £8.99 from www.quartoknows.com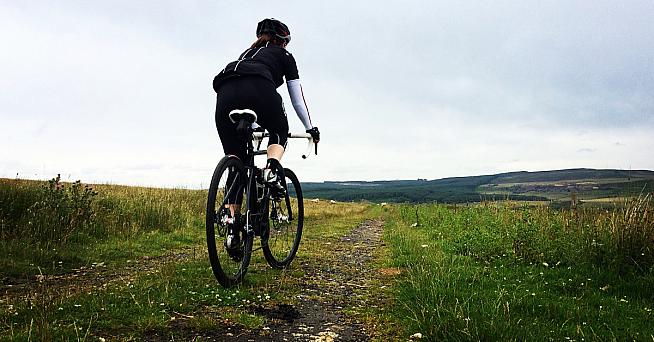 0 Comments