I've been toying with the idea of a gravel bike for the past 12 months, but haven't dared justify a sum of money for something that hovers cagily between the two bikes I already own: my mountain bike and my road bike.
Where would I keep it? Which rides would I take it on, and where could it really put the hurt on its contemporaries in the shed?
Then the most damning question: would it totally eclipse the other bikes?
Today's crop of gravel bikes look like a replay of the early days of mountain biking. Still in its infancy, the niche is slowly emerging from its geeky and experimental adolescence with a somewhat stronger definition of its identity.
We've all been there. Up until fairly recently, gravel bikes have been built around the cyclo-cross bike template, or just taken road bikes and beefed them up.
But 3T's Exploro - first launched in 2016 - is setting something of a precedent with its wide tires, short chainstays and razor-sharp aerodynamics. Much like the lauded Open UP, the Exploro created a stir within the cycling media - although mainly because of its distinctive tubing and high price.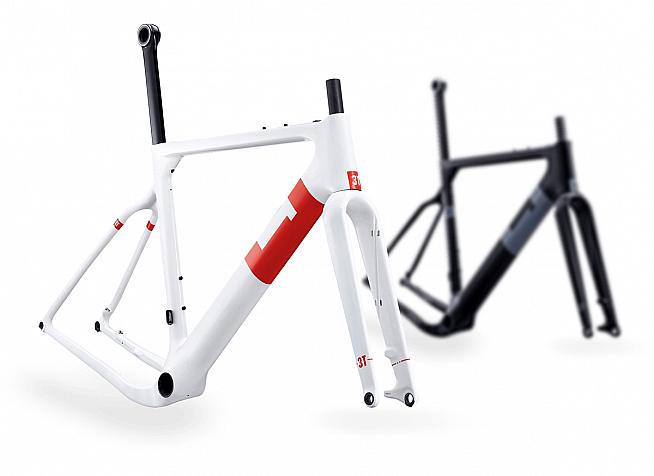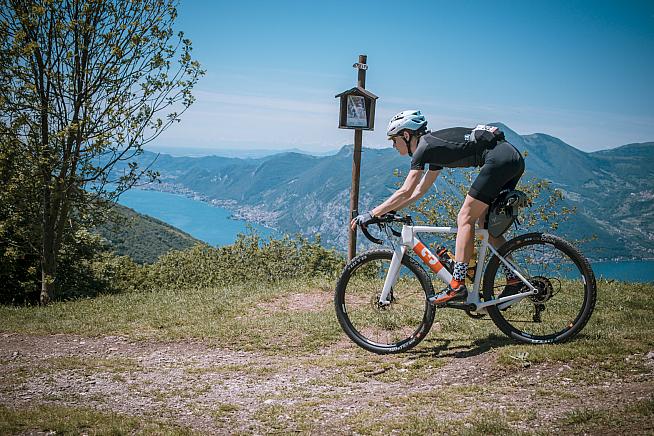 When we got the opportunity to test it at 3T's recent Jeroboam Gravel Challenge, we were excited to ride this much-hyped beast but suitably sceptical about the claims (and plausibility) of being the world's first aero gravel bike and first proponent of the so-called 'GravelPlus' standard.
The true test, as ever, is out on the trails. We had 3,500 metres of climbing and a nine-hour stint in the saddle ahead of us. Tarmac, gravel, cobbles, gnarly off-road and plenty of mud: this would be a great introduction to the capabilities of the bike.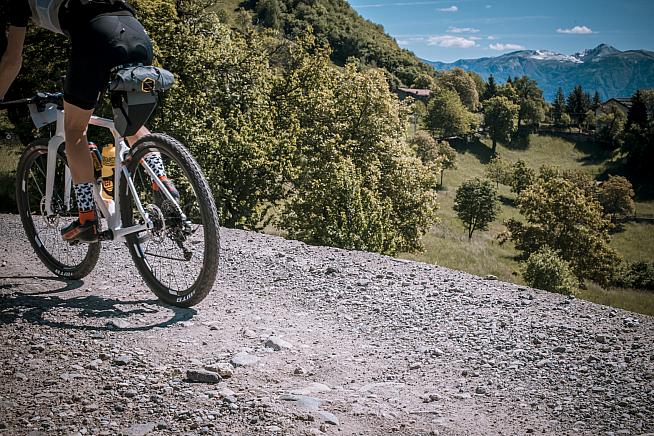 Aero Gravel / Gravel 2.0
As the first frame ever created by Italian brand 3T alongside creator of the Open UP and Cervelo founder Gerard Vroomen, it is immediately clear that this sleek-looking bike has undergone the same stringent engineering approach that led to the creation of some of the world's the most popular bars and stems. Huge clearance, huge tubing and huge capabilities, the Exploro walks a new line somewhere between road bike-fast when run on 28mm road slicks to mountain bike hardtail-tough.
It promises to put the hurt on the climbs and careen down descents with the best of them. With disc brakes and the ability to run a 1x set up and either 650b or 29" wheels (with maximum tyre widths of 700c x 40, 650b x 2.1), this bike is a polymath. And while 'aero gravel' still sounds like a fairly major oxymoron, 3T claim that their wind tunnel-developed tubing aids speed even when muddy.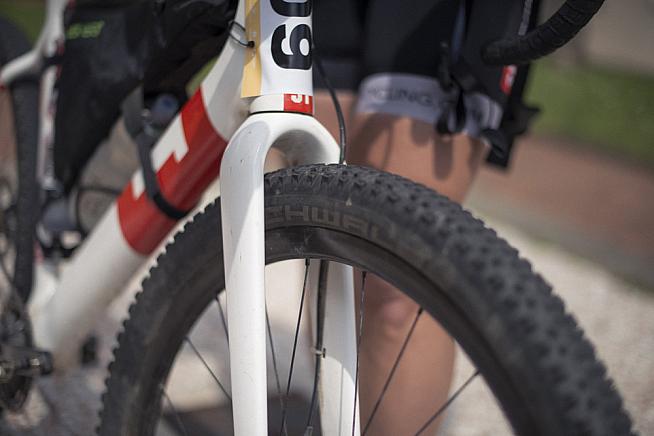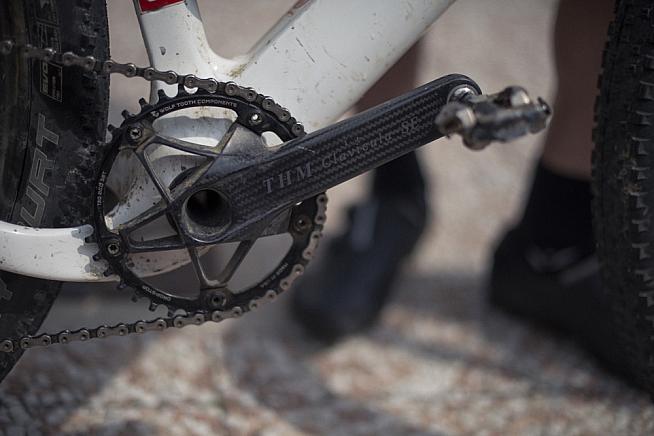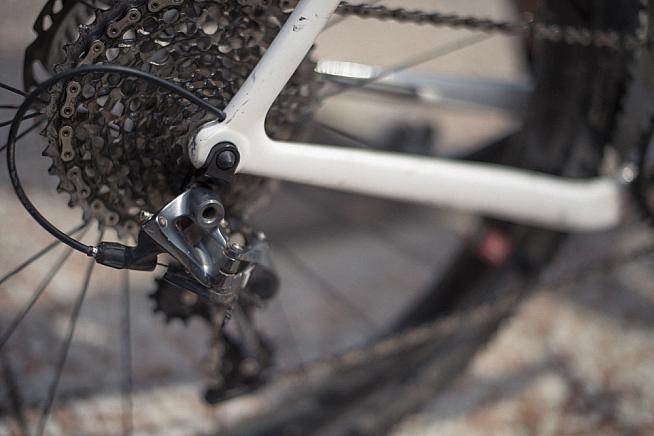 In practice, they're right: put the Exploro on a smooth section of gravel or tarmac and it can leave a hardtail mountain bike for dead thanks to those rigid SQaero tube profiles (rounded at the front, square at the back) and aggressive road bike-esque geometry, which lends it veritable race bike-tuned handling. This creates a bike (naturally depending on your tyre choice and tyre pressure) that wants to go fast.
We have had a lot of fun on both the asphalt and the rough stuff with the Exploro. Our setup has 650b wheels with 2.1 inch tires and we hurtled down the most extreme sections of the Jeroboam Challenge without undue concern. However, there were moments when the gradients were so steep that a dropper post would have been welcome, or even an alternative to drop bars, such as moustache ones. However, those mountain bike tires were well chosen; our riding companion was on a more cyclo-cross style set-up and struggled a lot more on the descents.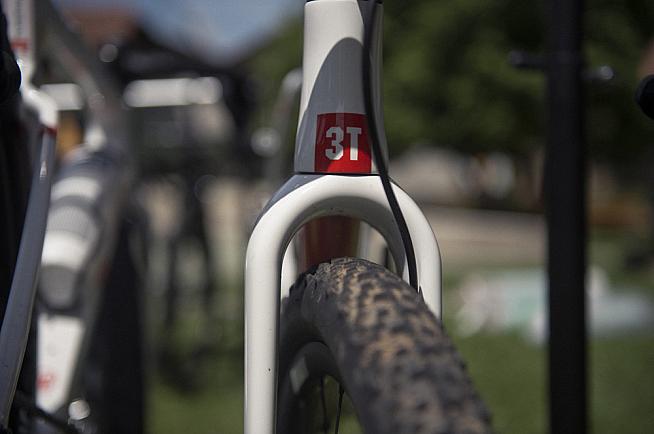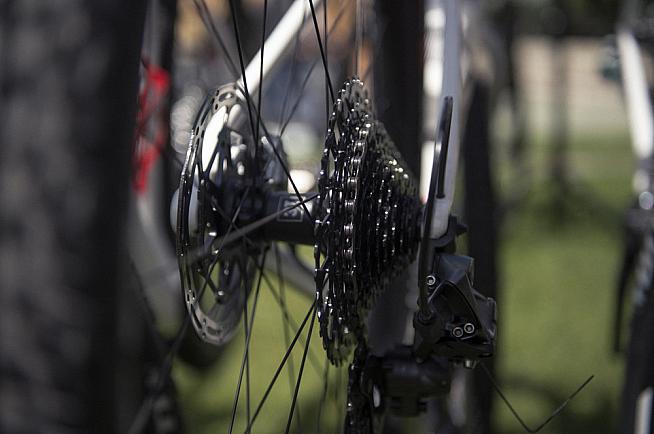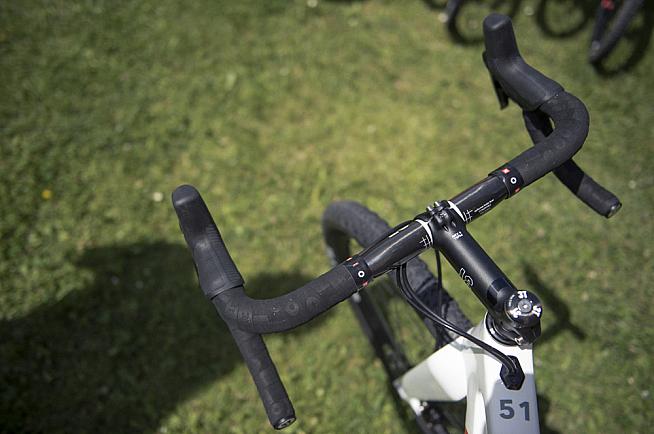 Throughout the weekend our hosts for the event, 3T, regaled us with envy-inducing stories of their travels on board the Exploro, testament to how this bike really has been designed for exploring and adventure. So lightweight that we didn't even bat an eyelid at the hike-a-bike sections, it is clear that there's not much out there that can deter the Exploro (excluding really bumpy moments when you'd probably benefit from suspension).
After only having ridden it for close to 250km over the weekend, it is hard for us to make a full conclusion on the bike. On the tarmac sections and out-of-the-saddle efforts up the steepest tarmac climbs, the Exploro felt responsive and efficient - and that was with mountain bike tires.
It's a bike that really sparked our curiosity and felt like it could replace numerous bikes in the shed without having to give up any sort of terrain - it's just a question of getting a good wheel supply in stock.
We heard from several 3T employees that they use the exact same bike for road and crit racing too, so we're stoked to see how the Exploro will fare in a full road set-up.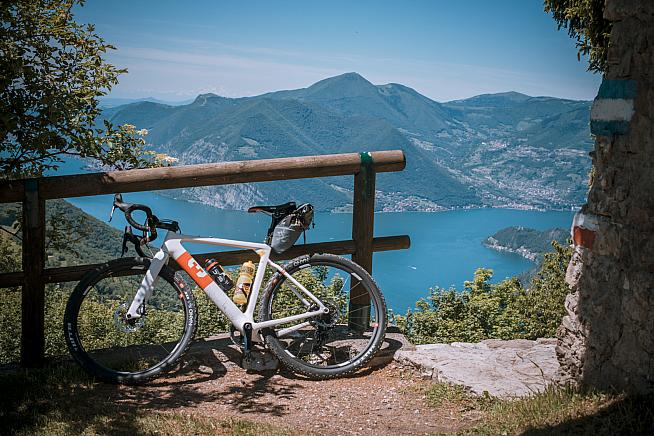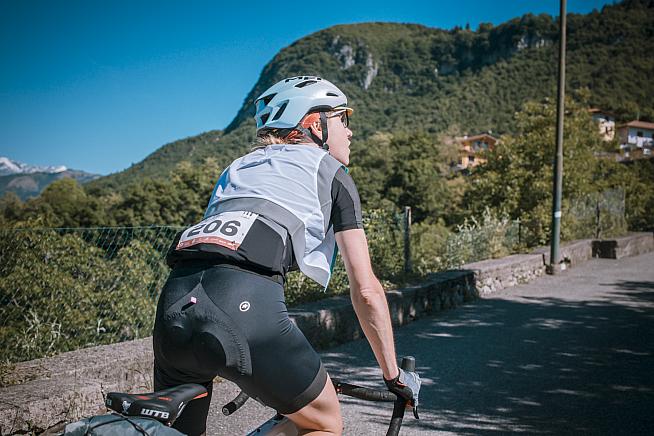 It seems a shame to pitch the Exploro into a niche corner of the marketplace when it presents such a viable alternative to owning two separate bikes. Considering how its disc brake set-up chimes with current trends in road riding too, we ended the test ride wondering whether we should just let it eclipse the rest of our shed and simply invest in an extra wheelset for rapid last-minute ride decisions.
3T market the bike under the slogan, "Go slow faster". But if first impressions are true, the 3T Exploro may just help you go fast faster too.
3T Exploro Team frameset, from $3000 (£2352) at exploro.3tcycling.com/
0 Comments