April was a great month for box ticking. Up until then I had never ridden a closed road sportive, never ridden in Scotland, never flown anywhere with my bike, never used a bike box, and never left my wife a few hours into her birthday to do all of the above.
Aside from a slight shin-kick injury and a guilt complex so heavy it could count as excess baggage, I was very excited to be travelling to the Etape Loch Ness with my bike safely cocooned in a Thule RoundTrip Transition bike case - maybe entombed is a better description.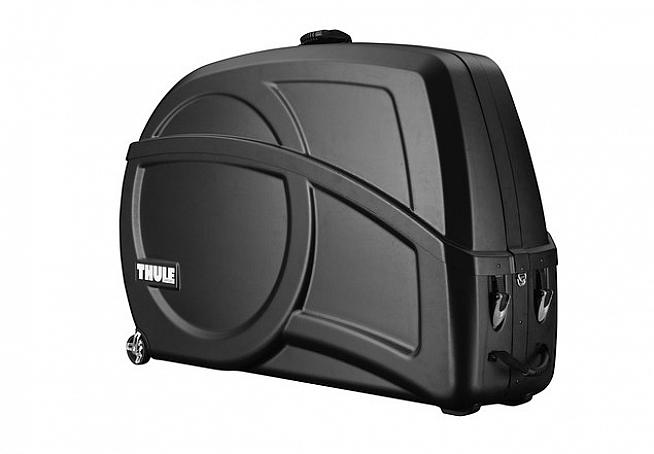 The hard shell sarcophagus that was delivered to me is about the most premium bike transport solution I've ever come across. Big enough to safely absorb any bike, it not only provides an inpenetrable carapace for your beloved velocipede, it has an integrated work stand that cleverly secures it in the case and allows you to safely clamp and prep your bike once your destination has been reached. All good stuff, beautifully designed, industrially secure and achingly clever.
Clamping your pride and joy into the Transition is a simple process. After removing the stand base from the floor of the box, all you need to do is select the correct axle adaptor and use whatever quick release you have to anchor your front forks. Once the wheels are removed and placed inside the nicely padded wheel bags, the base can then be adjusted to place the ratchet strap under the bottom bracket.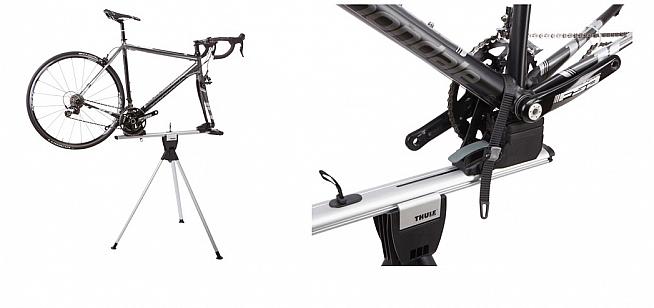 Thule suggest securing your chain to the rear stays. Then the handlebars need removing and turning, and securing for transit. It would have been nice to have some straps included to do this, but I just used some handy zip ties.
If you're new to dismantling a bike for transport, do not be tempted to remove the stem from the steerer tube: this is likely to let the forks drop out. The standard method is to remove the handlebars from the stem, rotate 180 degrees and tape the bars to the bike frame, ideally protected with bubblewrap to prevent scratching paintwork.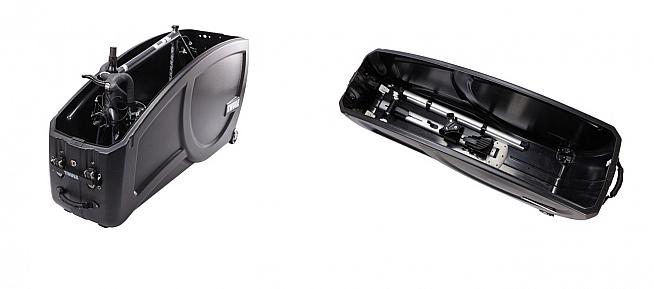 Once the bike is attached to the base, it simply clips into the floor of the case and your bagged wheels slip in either side. There is even space for plenty of other accessories like your shoes, your tools (remember, all those bolts will need to be set to the correct torque) and your helmet - but remember to protect them in bags, as there's no knowing what sort of Zero G trials they may have to endure between baggage drop off and collection.
Mind you, this was nothing compared to the trials I faced getting the box to the airport. Its sheer size and weight would pose a problem for anyone driving less than a medium-sized hatchback. Most taxis would have suddenly become unavailable had they seen me at the kerb side looking like I was dropping off King Kong's packed lunch. Weighing in at 17kg, and nearly 30kg fully laden, wrestling it into anything other than a minibus or van is a two-man job.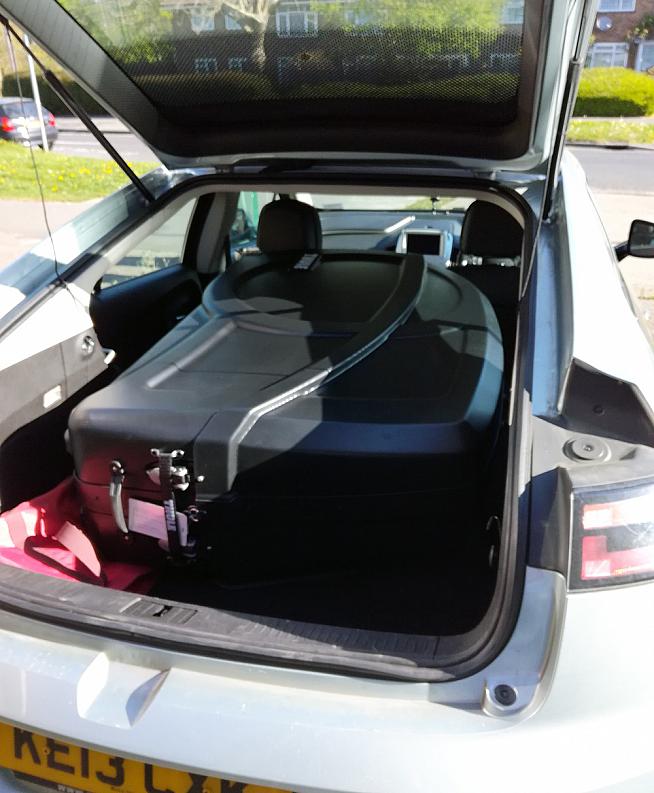 I can imagine the baggage handlers at either end of my journey were none too pleased either. I'd found that pulling the case from car to check-in is possible but challenging, having to endure cold stares from fellow travellers as I took up the space of ten men in the lift and caused the nose of the plane to lift as my cargo was hefted into the hold. I began to empathise with the Dalek Nation as kerbs and stairs presented major problems, especially while trying to control my hand luggage.
However, once at my destination, unpacking the bike was as simple as packing it. I was torqued and ready to go in a matter of minutes, and the Thule force shield meant no damage was apparent.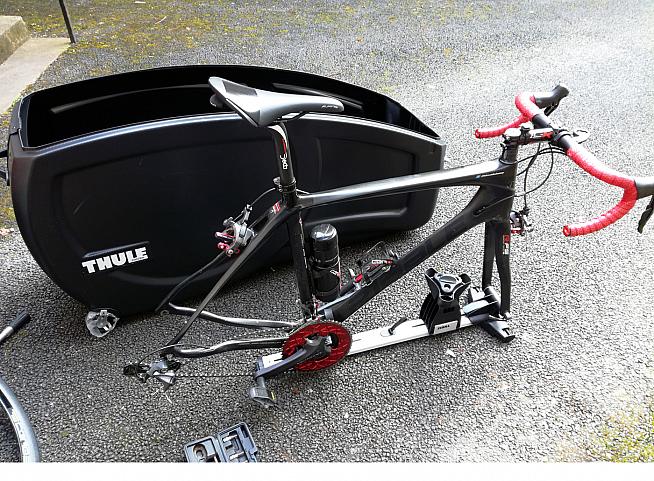 The Thule Roundtrip Transition is a fine and premium article - the design is superb, the protection comprehensive and all the fixtures and fittings strong, reliable and beautifully engineered.
For short trips, I would be more inclined to use a good quality padded bike bag or a more compact hard case, especially if your journey involves a less wheel-friendly transition to and from the airport. But if you want a bike case that will safely repel a thermo-nuclear attack (citation needed) then the RoundTrip Transition is the box you need so you can ride the post-apocalyptic landscape with an undamaged steed.
Thule Roundtrip Transition, RRP £520 from www.thule.com.
0 Comments