A year ago you probably wouldn't have found many people in the UK who had ever heard of Isadore Apparel - but that's changing fast, and the brand is making waves thanks to a distribution deal with online cycling giant Wiggle.
It's a company built by the Velits brothers - both top-level professional cyclists - and that means Isadore garments are based on Peter and Martin's experiences and frustrations while riding thousands and thousands of kilometres a year.
They also stand out.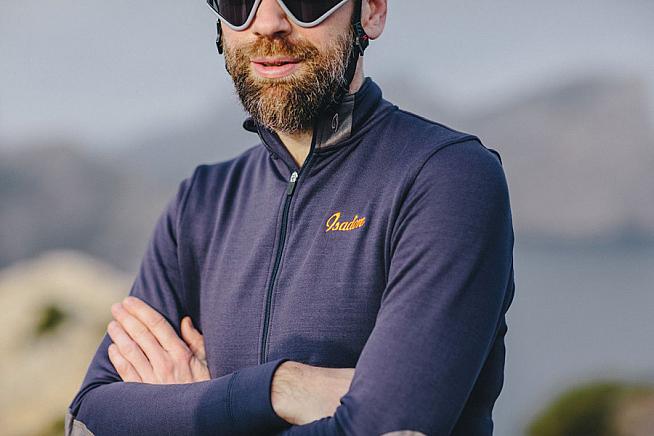 Hand-made in their native Slovakia, with one eye on the environment, Isadore has a series of design touches and a colour palette that means you'll be clearly differentiated from the crowd of Rapha and Castelli-clad cyclists you see on the majority of British sportives.
So the question is, does the pro-level experience translate into something an amateur can benefit from?
I was testing the Isadore Thermerino, a long-sleeve jersey designed for cold-weather riding. It's priced at £130, sitting nicely between the Rapha Winter Jersey and Vulpine's long-sleeve Alpine jersey - but it couldn't be mistaken for either.
This is how it's described by Isadore:
"Finest Merino wool fibres blended with the highly technical beauty of synthetic Elastane. The result is 285g of harmonic performance per square meter of fabric.
"This thick and incredibly versatile cycling jersey is designed to provide excellent breathability and insulation for winter riding.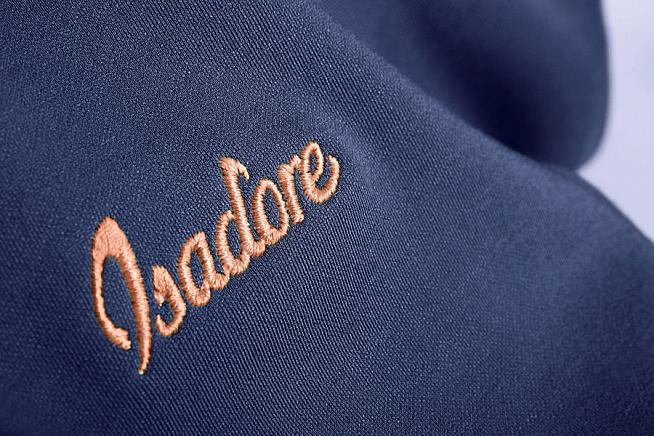 "Combine this jersey with one layer of 100% merino base layer when riding in temperature above 10°C (50°F) or add one more layer underneath for even colder climate riding and feel completely weather ready.
"Beautifully soft and luxurious fleece on the inside of the jersey will keep you warm and cozy during the whole day in saddle."
I've been wearing the Thermerino on my commute, and have also taken it out over the weekend for longer rides. In the process I've got some climbing and descending in (as well as giving me the chance to fully load the pockets) to see if it can live up to the claims and is worth the cash.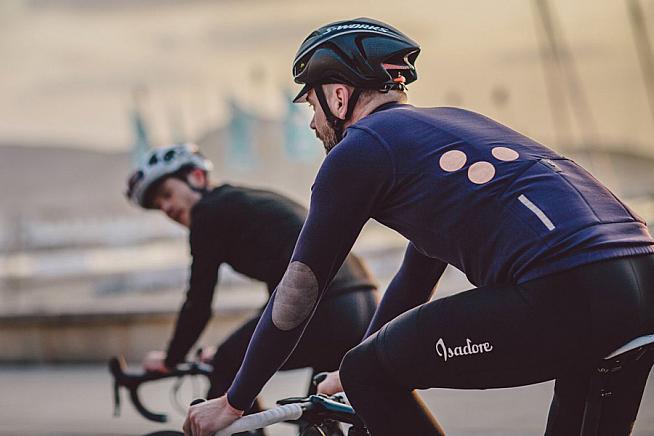 Quality
The Thermerino is a nice piece of kit. Removing it from its quality packaging, the jersey material is reassuringly thick with nice stitching and generally feels well made.
There has been some bobbling on the chest over the past few weeks - although that might well be because I'm riding it a lot with a rucksack and chest strap. It's also not a fan of Velcro, but then I don't think I own a top that is.
It has some well thought-out touches. The three rear pockets are reinforced, and there is a zipped, waterproof-looking (I've not tested it in a downpour) pocket with an internal eyelet so you can both protect your music player/phone and run headphones internally. While it's a tight fit, it does accommodate a phone with a 5-inch screen (ie Samsung Galaxy, iPhone 6 or HTC One).
It goes a stage further, even, with internal loops to thread the headphone cable through and keep it out of your way when cycling.
And that's before we come to the decals, leather-edged details, and distinctive reflective discs on the rear so that other road users can see you in low light.
One point to note for the British rider: these reflective discs are unfortunately designed for people riding on the right-hand side of the road, so in the UK they're on the wrong side (ie kerb-side of your back). Which is a shame, but not a deal-breaker. (After all, Rapha have been producing garments for years with a reflective stripe on the "wrong" arm!)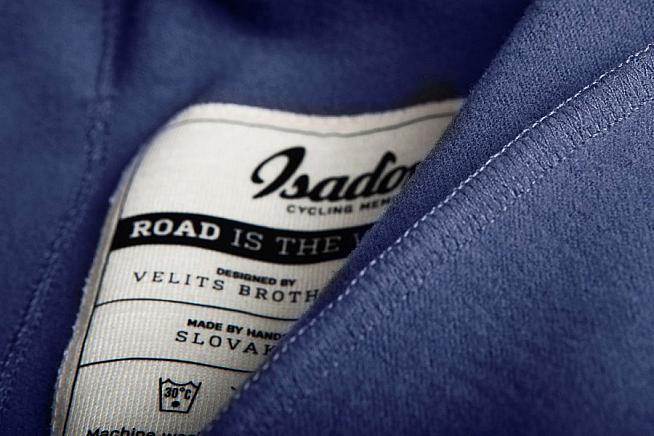 Performance
When the temperature drops, my go-to kit is normally a wool base-layer and a soft-shell jacket. In milder weather I'll rely on a gilet and arm warmers. So the idea of a thick winter jersey instead was a bit new to me, and I was especially concerned about the lack of wind-proofing.
But despite if being a fair few degrees lower than the 10 degrees Isadore recommends riding with just a base layer, the Thermerino has been plenty warm enough to use like that.
Worn on a 75km ride, with the mercury hovering around 3C, my toes froze coming over the top of hills and down descents, but I began to overheat when I added a windproof gilet over the top of the Thermerino.
And it's the merino bit of the Thermerino that's the star here. What merino does better than any modern fabric I've worn is regulate temperature. More than just keeping you warm, it stops you overheating.
The lack of wind-proofing here is a boon, not a flaw. The outside air takes the edge off any build-up of heat, but the thickness of the jersey means it doesn't chill you.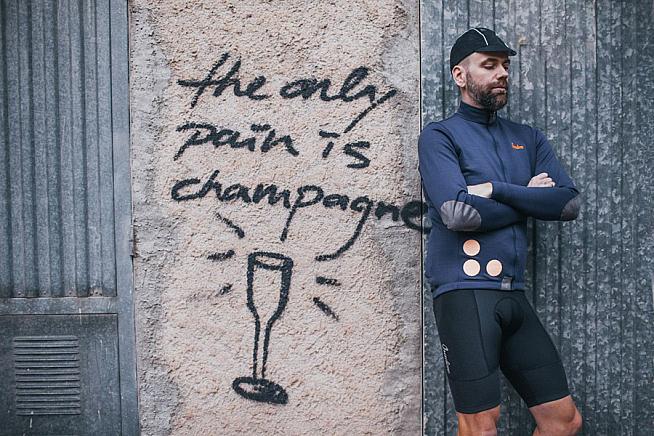 Versatile is another word Isadore use to describe the Thermerino, and it's one I have to agree with. This temperature regulation - not too hot under load, not too cold on descents, and even keeping you warm when sitting still in a cafe or stopped at a junction - means the Thermerino is appropriate in a range of temperatures.
Merino is also famously odour-resistant. Now, nothing will keep smelling sweet forever if you sweat enough into it - but I've commuted a few times in a week without needing to wash the Thermerino. Of course, it being winter (and the jersey's breathability) mean there hasn't been a lot of sweating going on.
But if you're prone to over-heating in more traditional windproof/winter tops, this might be ideal.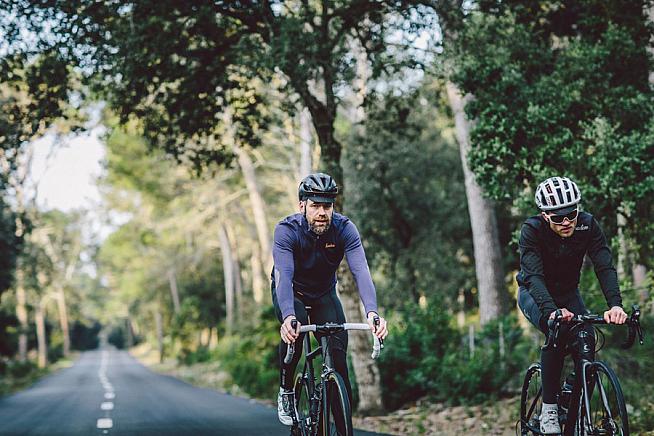 Fit and comfort
I usually find a medium Castelli or Sportful top to fit me perfectly, and the medium Isadore Thermerino fits me well too.
The material's thickness means it's not as sleek or aero-looking as some, but then it's a winter jersey. As such it's also longish at the back for warmth. There are no silicon grippers to keep the jersey down, but I didn't notice it riding up so it's not something that bothers me.
There's a nice level of compression - meaning it's snug, but not tight and doing up the zip is never problematic (even with the extra winter kilos I'm carrying at the moment). The simplest thing I can say about comfort levels is that the only thing I noticed was the warmth while wearing it.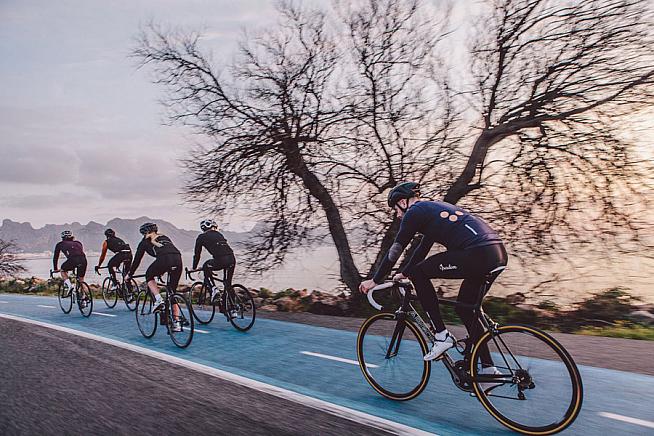 You do need a base layer though - despite being described as a jersey, rather than a jacket, and as having a "soft and luxurious" fleece lining, when I wore it next to the skin under a waterproof I found the seams less than comfy and the jersey itself rather clammy.
I typically ride with a tube, keys and gilet (right); tools, tube, phone, Co2, levers, money (central) and food (right) in my pockets and it all fit pretty easily and was held securely.
The weight distribution was good and I could reach everything without any problems (barring the zip pocket, which was rather annoying to open and get things out of, but then it's meant to be secure rather than quick-access).
Another point, not against it, but worth noting, is that the pockets sit high. More along the middle of my kidneys rather than the top of my hips, where I'm used to feeling the weight.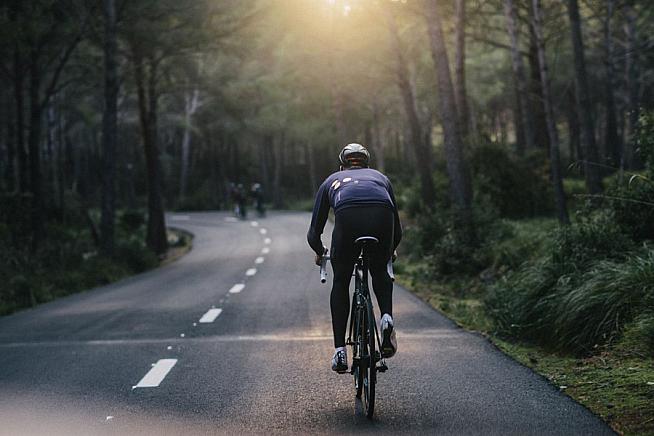 Verdict
Isadore have produced a really good winter jacket-cum-jersey. The Thermerino is comfy and keeps you nicely warm in low temperatures, while being highly breathable - with plenty of nice touches and features.
But if I'm honest, you'll be buying this for one thing only. The style.
The Thermerino stands out, with a style that looks unlike anything else out there. Whether you love it or hate it (and the 'Hot Chocolate' version was a step too far for this reviewer) or are somewhere in the middle, you're not going to look like 99% of the other riders on the road.
And if you like the style, then you're also getting a quality winter jersey, that keeps you warm without overheating and is really comfortable to ride in - just don't wear it without a base layer.
Thermerino Jersey, €170 from isadoreapparel.com
0 Comments