I've always been a fan of Catlike helmets from afar. And then I bought a Catlike Whisper II helmet. It was a much better helmet than I had previously been using but it was far from perfect and for £110 I wasn't massively impressed. For the first couple of weeks it was good but then I found that it didn't adjust as well as I thought it would. It was good in that it was light (in weight), reasonably stylish (although I wish I hadn't bought the version with the Worlds stripes on it as I soon realised this was a little presumptuous given how slow I am) and very well ventilated. But it has other faults. The white straps got incredibly grubby very quickly, it was hard to adjust the plastic fittings and they often scraped the sides of your face, the velcro padding inside the helmet fell off easily (I had to buy an extra set online) and it felt like it was designed to be used for perhaps three months maximum before being replaced.
So when I was asked to review the Mixino helmet, I was slightly concerned that I wouldn't be that happy with it.
My first job was to choose the colour of my review helmet. It comes in six different colour choices, which are Matt Black, Matt Black/Pink, Red, White, White/Blue and White/Green. Thinking that the black and shocking pink combination would go well with quite a lot of my Rapha clothing (I was particularly thinking of the Pantani jersey and the bright pink lightweight socks from the Rapha 2014 summer collection), I took what some would consider the brave/show off/comfortable with my masculinity option.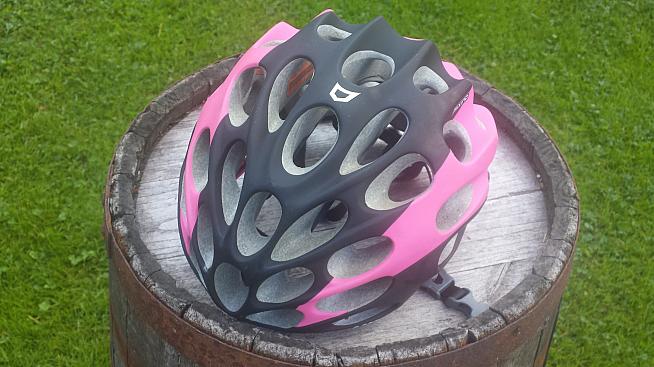 When the helmet arrived my first impression was that it looked great and it was also incredibly light. I have a large head (not a big head, please...) and the larger helmets (58-60cm) weigh in at 240 grams, while the medium (55-57cm) is 220 grams and the small (52-54cm) is 210 grams. It fitted really well to my head, thanks to the adjustable wheel at the rear of the helmet, and the straps were much better fitted than my Ultimo. When wearing a cap under the helmet it is easy to adjust to reflect your added head size and I also found it easy to adjust while I was riding, meaning that I didn't need to stop to adjust the fit. The light weight is apparently down to using Graphene nanofibres, which is both light and strong so should in theory protect you in the event of a crash (I am not getting into the arguments about whether wearing a helmet is safer in this review, except to note that I always put on a helmet even for the shortest of journeys). You can read the technical bumph from Catlike at the bottom of this page which explain why they think it so fanastic...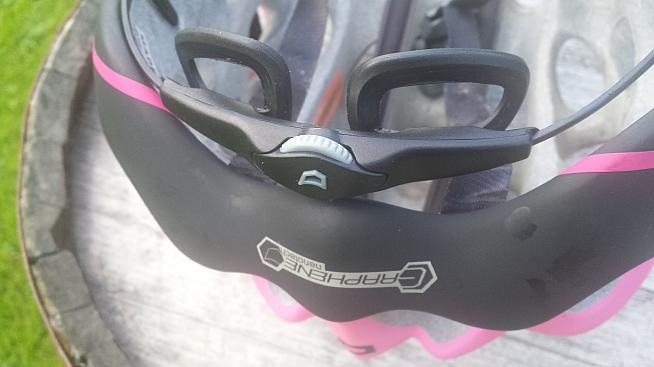 My fears about having to give the helmet a bad review were completely unjustified. Some 3,000 kilometres of riding later using the Mixino and I have to say I am absolutely delighted with it. I have ridden it in extreme heat (in the Marmotte), for 12 hours non-stop, in torrential rain and just for commuting to the office. One of the great things about Catlike helmets is that they really are exceptionally well ventilated and with the light weight it is actually possible to forget that it is there.
One thing I will mention though is that the effect of the large number of air vents (39) is that if you wear the helmet either with wet hair or if your head sweats a lot then it puts a crinkle in your hair. When I last went to my barber he asked whether I was using some special comb/hairdryer combination and was very amused that it was down to my helmet. He also said that some of his clients paid a lot of money to achieve the same effect and perhaps he should just recommend to them that they buy a Catlike helmet.
As for the colour choice, it has been a resounding success. I get a lot of comments from riders saying that it looks great and after my initial scepticism that they were taking the piss, I actually believe that people genuinely think it looks great. Female riders have particularly asked about it, saying that it looks feminine without being overly 'girly', which is the problem with too many cycling products.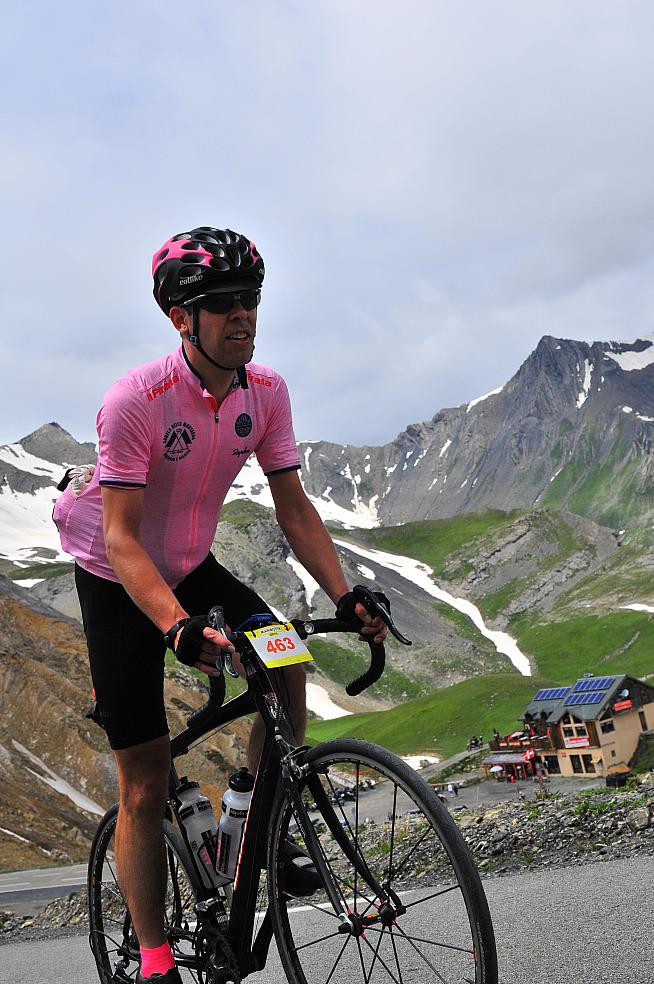 On the price front, it is probably at the middle to higher end of the spectrum for helmets of this weight and specification but personally if I were to be buying with my own money then I'd go for the Mixino because it looks so much better than some of its rivals. It always amazes me how some people seem to be happy to spend hundreds (or even thousands) of pounds on upgrades to their bikes and then carry on wearing the same old helmet that is a decade old, which I suspect is a throwback to the time when pro riders didn't wear helmets or wore head protection that really wasn't more than a few bands of padding.
Catlike Mixino helmet
Recommended retail price: £179 (can be found online for roughly £130)
Place of manufacture: Spain
Helmet provided for review by Catlike's UK distributor
What Catlike says about the Mixino helmet:
"The new Mixino Helmet by Catlike is the latest evolution of Catlike design philosophy. It is a lightweight helmet that improves safety by the use of an Aramid roll cage which provides high impact protection. With vertical adjustment and new lateral wings to which different thickness pads can be attached, this is a helmet that will fit nearly every head shape and allowing you to customize your comfort.
The Crash Energy Splitter (CES) concept is designed around the location of the air vents so that any impact will share more than one nerve, distributing the crash energy among many different points thus absorbing it in the most efficient way. This technology allows material to be minimised in order to reduce weight whist maintaining safety priorities.
Aramid Roll Cage made from Aramid fibre. Used in aerospace and ballistic applications for its strength properties, the Aramid cage provides a higher protection in case of impact supporting the entire helmet structure
39 Dual Flow vents guide big frontal air to large exit vents located in the rear of the helmet making the airflow constant inside the helmet, avoiding overheating
Outlast technology, originally developed for NASA, utilizes phase change materials (PCM) that absorb, store and release heat for optimal thermal comfort
The new Mixino is the latest evolution of Catlike design philosophy. It is the first cycling helmet on incorporate Graphene nanofibers on its inner aramid skeleton. Thanks to the use of this revolutionary material we have created a super light and ventilated helmet."
0 Comments