He's gone and done it!
On September 20th just after 6pm, Eoghan completed his Everesting attempt on Firle Beacon.
Eoghan climbed the hill an incredible 67 times to bring up a total elevation exceeding the height of Mount Everest (8848m).
The vital stats are 117.18 miles (188.6km) ridden, 29,675 feet (9045m) climbed, 18:18:09 moving time, 194 watts average power equalling 6.4 mph (10.3 kph) average speed.
Here's the ride on Strava:
"I started around midnight," Eoghan told us.
"Initially, it was just a matter of familiarisation. Going up and down the hill in the dark, trying to learn the road and how it differs at night. And, of course, freshness and excitment over what I was doing.
"Then, from about 2am-5am, it was just boredom. I tried what I could to relieve the monotony. I jammed out to a playlist. That went wrong. I got too into a song and ended up riding off the road into a bush on an ascent.
"I named the five 'corners' on the hill. There are really only two, but I was bored. I argued with myself that the slight bends constituted corners, too.
"Finally, I reverted to maths. I worked out when I had completed 10%, 20%, 25% of the ride and onwards."
Breaking Eoghan's solitary meditations, the first support riders showed up at 4:45am.
"Two lads came out bright and early. One of them had sprained his ankle less than 48 hours before playing football and still rode! Once they heard there was a badge from Hell's 500 for a half, they were determined to hit that goal. Which they easily smashed!"
From 7am onwards, a steady trickle of well-wishers and friends dropped in on Eoghan to offer support.
One friend drove up in his van. He brought a camp stove and speakers. Before long, he was doling out cups of tea and DJ'ing.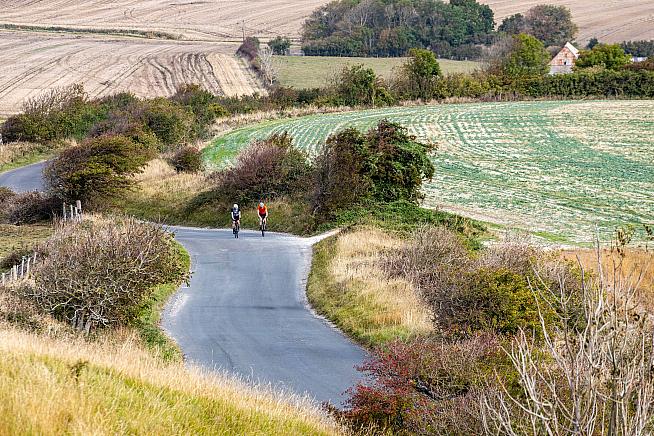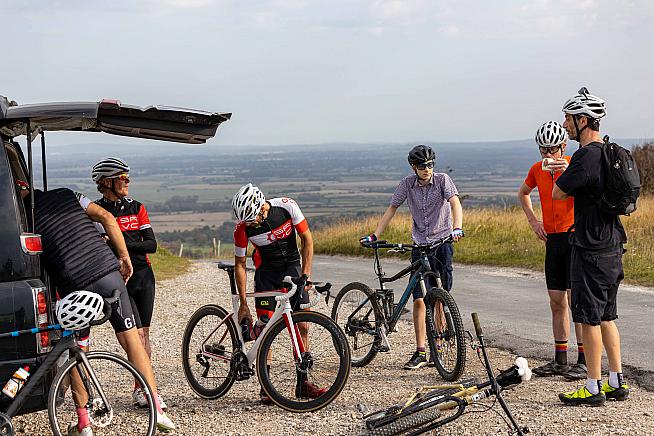 With a change in the Covid regulations, Eoghan's original plans for an Everesting event were scaled back.
"We still had people come and join for reps. Of course, people were sensible and following the rules on social distancing. But, what a joy to see the smiles, laughs and hear how people have been getting on.
"I've got to say, it was an awesome day. I really enjoyed it. The night time ride was largely mild. During the day, the temperature didn't get too hot and sap much-needed energy."
A few videographers came out, putting together some footage of the ride:
The ride: Ribble Endurance SL
Eoghan rode an Endurance SL from Ribble to complete the ride, with his own trusty bike on hand as a back-up.
"The Endurance SL was a great choice. And, the swapped out components only made the bike a more effective partner to climb on repeat!
"The nice light frame and drivetrain had me up the top of the hill before the legs knew they were working. And, the aggressive position in the drops and confidence through disc brakes had me zipping down the hill not wasting time."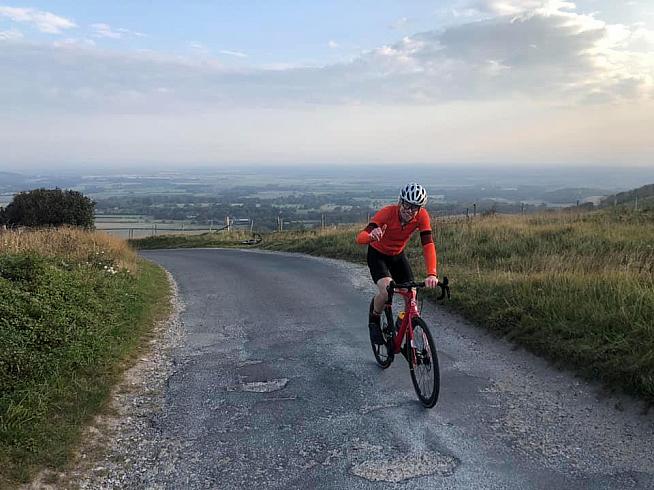 Surfers Against Sewage
Eoghan was riding to raise funds for the environmental charity Surfers Against Sewage. The JustGiving page is still open and any donations will be gratefully received.
From the rest of the Sportive team, well done, Eoghan!
We know you're already plotting your next insane challenge, but in the meantime give those legs a well-earned rest.
0 Comments