We love a cycling challenge here at Sportive.com - so we figured it's high time we jumped aboard the Everesting bandwagon.
For those of you still blissfully oblivious, Everesting is a simple enough challenge on paper: pick a hill, and ride up it repeatedly until you've accumulated 8,848 metres of climbing - the height of Mount Everest.
It's about as painful and pointless as it sounds, but our resident masochist, Eoghan - of course it would be Eoghan - is looking to add an Everesting attempt to his palmares of 'been there, done thats'.
On September 20th, he's going to be riding up and down Firle Beacon in East Sussex a total of 66 times.
"I'm feeling naively confident about my condition," says Eoghan.
"Starting the beginning of the year and getting a couple of miles done in Morocco (at the Atlas Mountain Race) and continuing with lockdown, I feel good.
"Of course, I'm still getting out focusing on doing hill reps a couple times a week. If anyone's got any podcast suggestions, my ears are open - literally and figuratively!"
While the concept of Everesting is simple, the reality is far from easy. The average attempt takes between 12-15 hours.
Despite its difficulty, the challenge has exploded this year. The number of successful Everesting rides has doubled in 2020, thanks in part to bored pro cyclists looking for a challenge during the coronavirus lockdown that saw racing suspended.
As a result, Everesting has hit the headlines as one (sometimes retired) pro after another has smashed the record in fairly quick succession.
Phil Gaimon, Lachlan Morton and Alberto Contador have each held the title for brief periods in recent months, but the current record holder is Ronan McLaughlin - a relatively unheralded Irish rider currently working as a cycling coach after a few seasons in domestic racing.
McLaughlin set an official time of 7:04:41 on 30 July, shaving almost 23 minutes off Contador's previous best time of 7:27:20.
A new record is not Eoghan's goal. Instead, he's hoping that being on the hill all day (and convincing a coffee truck to be there for the day) is incentive enough to call it an 'event'.
While Everesting is by nature a solo challenge, Eoghan's hope is that others from across the local community will want to come out and enjoy being in the great outdoors. Eoghan's been cycling Sussex long enough now to know it's a pretty special place. He's hoping this event reminds others of that beauty.
The other goal is to raise money for Surfers Against Sewage: a UK-based charity focused on cleaning waterways in the UK through influencing policy and on-the-ground education.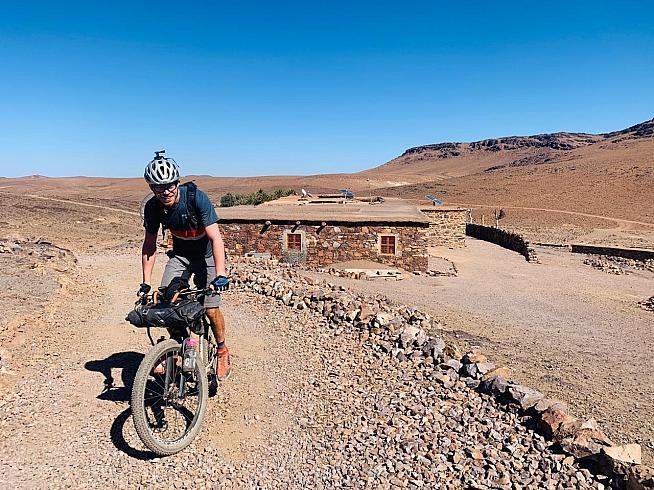 Making Eoghan's training and ride a little more comfortable, he's being supported by Brainy Bikers, Sussex Coffee Trucks, Life Water and High5.
"I'm really looking forward to seeing people on the day," Eoghan continues.
"I hope people come and cycle more reps than they thought possible. I'm also looking forward to hearing what people have to say about being outside again.
"The South Downs and Firle Beacon are pretty magical places. We're going to have some entertainment lined up too, so it won't be an event just for cyclists, but a communal event. That's pretty unique and very timely right now."
If you're close to Firle Beacon, Eoghan will be there all day on the 20th of September. If you're able to make a donation towards Eoghan's goal of raising money for Surfers Against Sewage, Eoghan will be most appreciative. The link to donate is www.justgiving.com/fundraising/stories-from-a-man-and-his-bike.
In the meantime, you can follow Eoghan's preparation for the challenge via his Facebook event page, along with regular updates on Instagram and Strava.
0 Comments