Rouleur pulled together a fantastic event in London consisting of some incredible yet-to-be-released gear, jaw-dropping showcases and a pretty sweet list of speakers!
We've already previewed the line-up at this year's Rouleur Classic show. There was something for everyone.
If you didn't get to go this year, keep reading because the atmosphere, stories and excitement made this show a must for any cycling fan.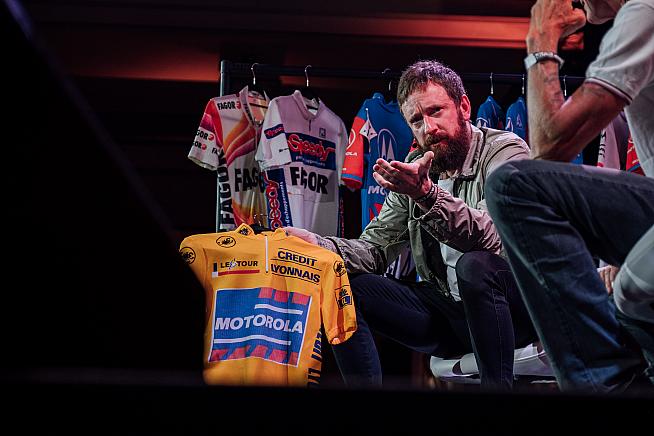 Waiting in line to get into the first night of the Rouleur Classic, I started chatting to the chap in front of me, Ben, a cycling punter from Sheffield. Ben had taken the train down from the north to attend one day of the Rouleur Classic last year. He expected the show to be like any other bike show and be bored by the end of the day. This year, he was back. For all three days.
More than anything else, this anecdote summarises what the Rouleur Classic is. The atmosphere was just a buzz. Brands were excited to be there, attendees were excited to be there and the speakers and presenters were having a great time catching up with each other.
Another simply magical aspect to the show was running across people. I ran into one of my club mates who excitedly showed me selfies with Paris-Roubaix winner Mathew Hayman. Walking between the brand stands, I spotted a chap I'd chatted with as we rode up to the start line of a recent hill climb outside of Brighton.
And, again, ambling about, another chap came up to me: "I'd just like to say, I'm really sorry for holding you up at the bike mechanics this morning."
I had dropped my bike round to my local on the Thursday morning of the show and had another appointment immediately after, so was hoping to drop the bike and dash. But, a chap already there was being attended to. And, there he was, apologising to me at the Rouleur Classic many hours later and 50 miles away! Small world! Naturally, we've a spin booked in! The Rouleur Classic was a great time to catch up with friends and make some new ones.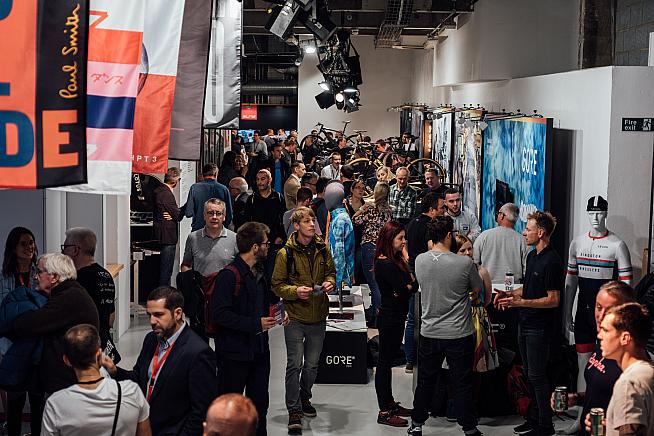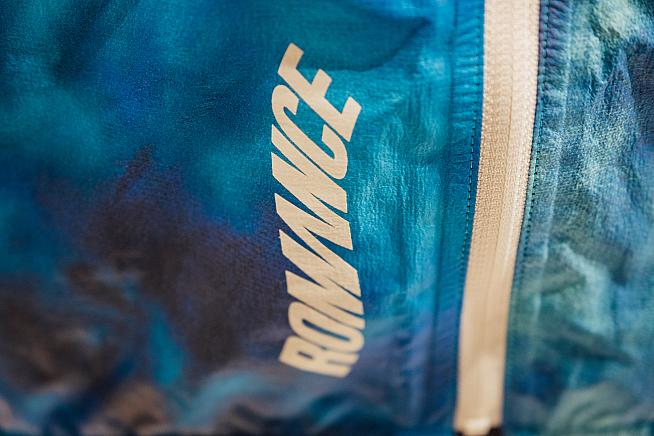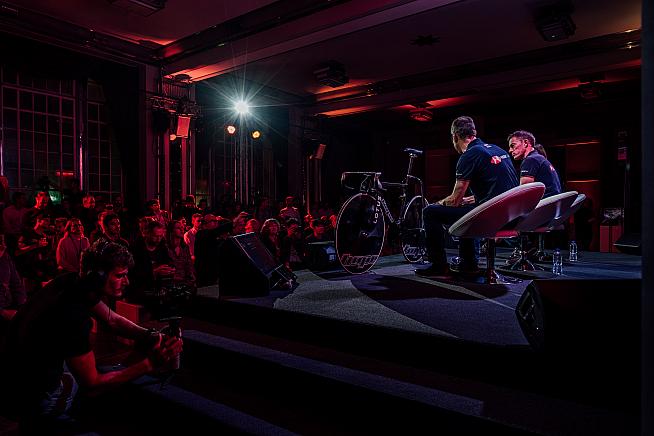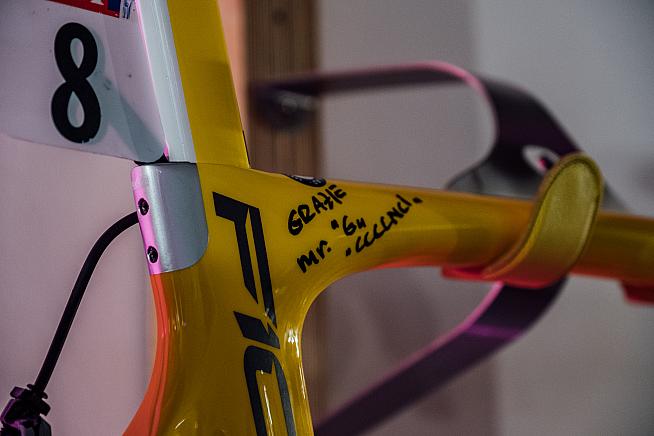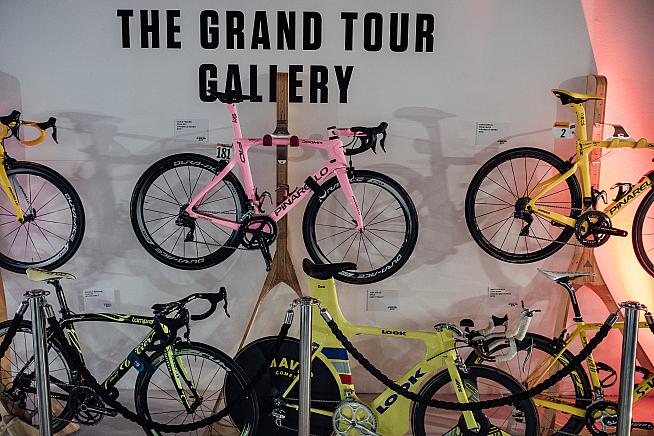 From the stage there were incredible stories from some epic cyclists of all disciplines.
Emily Chappell told her story from bike courier with two degrees in literature and aspirations to write to becoming a beacon for young women and ferocious competitor in the ultra-endurance racing community.
Matt Stephens struggled to get the questions out interviewing EF Education First's Lachlan Morton because he was laughing too much. Lachlan talked about being too daunted to pack for his GBDuro race this summer, so packed the morning of.
Reps from the Dave Rayner Fund shared funny stories about the riders they've mentored through the years, including how one night coming home from a dinner, they noticed their large front garden was freshly mown. One of the residents had never used a lawnmower before, so decided to cut the grass. That was Fernando Gaviria!
Between the vets, were fantastic stories from a time when cycling was driven by passion before being organised into the major-sporting media machine we know today. Many of Sean Yates' stories either started or ended with, "Looking back, I can't believe I did that..."
Stories such as cycling 60km out of Paris the night before an event - "I had lights and I had lived in Paris, so I sort of knew the way..."
At one point Sean's training regime was a two-hour interval session in the morning, 500 press-ups in the afternoon and a second two-hour interval session!
Mark Cavendish held court walking a captive audience through a highlights reel of some of his wins. What was incredible was Cav's ability to reconstruct exactly what was going on at that moment. It didn't matter if the race was 10 years ago, Cav was able to accurately describe the scene - road surface quality, wind direction, bends or kicks in the road, his position in the peloton and who was around him!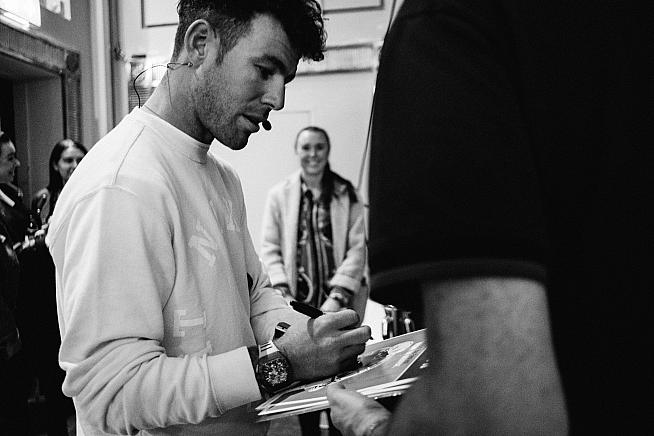 Walking, living legend Greg Lemond is as gregarious and gracious as they come. Across three days, he generously shared many stories from his decades-long career. Greg set up a signing booth at the bar, happily signing, chatting and taking photos with fans.
Two little boys passed him some merchandise to sign and asked for a photo. Greg responded there was no way they'd get a good photo together with the bar in the way, so walked out into the thick of it just so the boys could get a photo with him! What a gent!
You can tell you're at a great event when everyone is just passionate. Waiting for a friend's kids to get their souvenirs signed by Greg Lemond, I recognised two reps from a small brand in line. They had abandoned their stall to come get Greg's signature!
If you're a cycling fan, the Rouleur Classic is a no-brainer. It was really well organised with a wide range of brands and fantastic speakers. On the day organisation left for nothing - with everything being easy to find.
In short, it's not an event to miss. If you did, don't do it again! Keep an eye out and get tickets for next year!
All images by Sean Hardy | Rouleur Classic LDN
0 Comments