A few weeks ago, I tackled a mythical monster at the Etape Loch Ness. This time I faced an actual, real-life Beast.
The Jurassic Coast in Dorset is known for its rugged landscape and natural beauty, a trait that is squarely in the eye of the beholder. North Dorset, however, tells a different story. Away from the plains around Bovington, the military conurbations, the tank-track scarred forests and fields, it undulates like a rucked duvet towards the highest point in the county.
So subtle is this increase in altitude that it looks harmless from the seat of your car, but the contrast between picture postcard villages and relentless gradients is so stark that you start to wonder if the beast you're fighting is in your own head.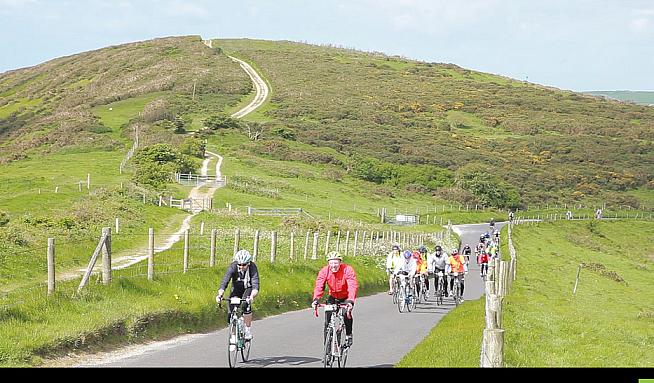 The Wiggle Jurassic Beast Sportive starts at Bovington Tank Museum, amongst some of the most impressive mobile ordnance you're likely to see without having to sign the Official Secrets Act. It's a UKCE event, and as if to reinforce my already armour-plated impression of these sportives' popularity, the queue to get into the venue was like a relief convoy with traffic tailed back a good 20 minutes from the entrance in both directions.
Despite the legions of two-wheeled infantry deploying their spoked steeds, the mustering in the marquees was as efficient as ever, and the regimented start-line instructions reeled off with martial precision.
What came next for me was more akin to a WW1 general's plan to move his drinks cabinet a metre closer to Berlin than the D-Day Landings. Filled with false bravado and a pledge to myself that my Etape training would now only include Epic Sportive challenges, I chose the heroic option and turned north at the all-too-soon route split, a mere 4km from the start.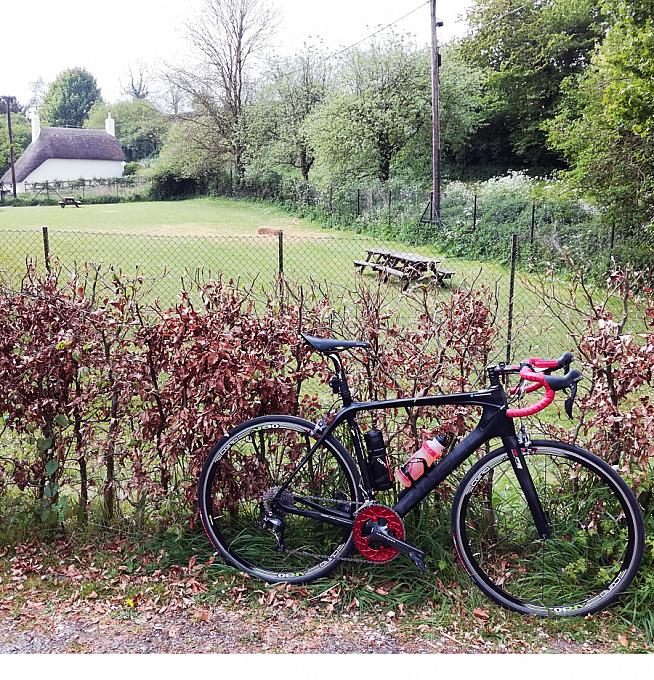 As the route wound north the bravado went south as the punishing gradients stacked up. The irony that an anagram of one of the villages is 'Nasty' was not lost on me, especially when passing through High Ansty after enduring both the Abbas - mentally renamed 'Badass' - of Milton and Cerne in prolonged grinding of the granny ring.
As the climbs came thick and fast, it was with hysteria that most riders greeted the ascent to the highest point of the sportive, Bulburrow Hill at Woolland. I laughed out loud in disbelief to see fluorescent hats bobbing at an insane angle up the hill ahead. One rider at the feed station soon after confessed to have almost puked his breakfast up.
Still - it couldn't get any worse, surely?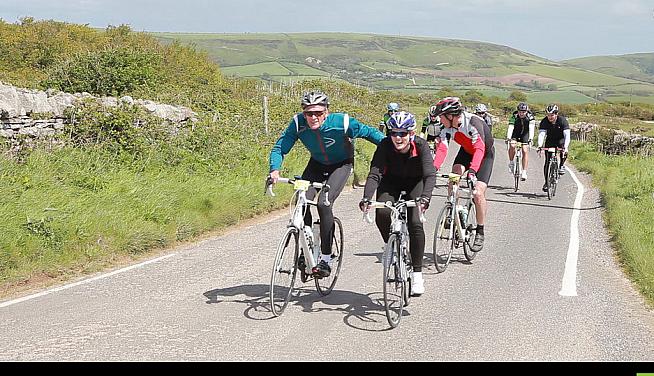 Three hours from the start and we rejoined the standard route for a bit of less hilly respite. Even the excellent marshals seemed apologetic about the misery being doled out as, running out of drink and food, I asked how close the next pit stop was.
"A few km" was the reply, but after a "little bit of a hill", which turned out to be the climb up to Durdle Door holiday village. I started to struggle on the climb, and for once it wasn't just my wobbly legs to blame as I noticed my front tyre was very soft.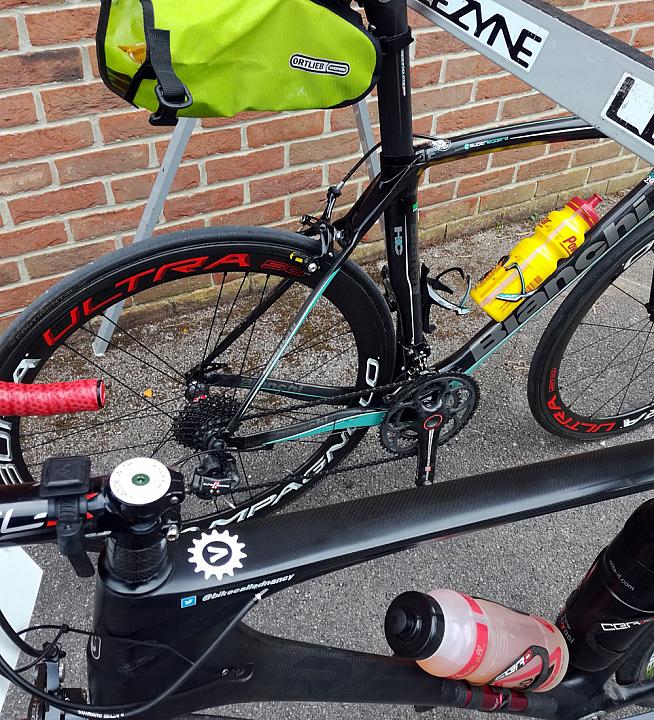 As I decamped my tools and waved on offers of help by a gate, I was aware of a solitary cow up the hill making much noise. I mooed back and turned to replace my tube.
A few minutes later as I was fitting my wheel and pumping it up, I became aware of more and more flies around me and looked up to see an entire herd had stealthily made its way across to watch me. I bid the ladies goodbye, and progressed to the feed station to have my pressures checked and my bottles filled.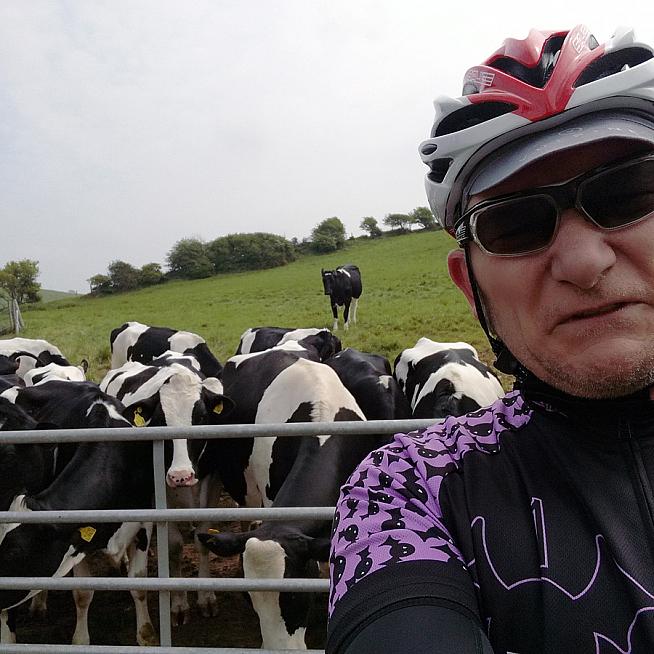 I remembered from the last time I did this route that there were two more beastly hills to go: one over the tank range at Tyneham, and one just after Swanage. The last time I ascended Tyneham the climb was shrouded in mist, but on this occasion there was a maginificent view across the tracked plains to the abandoned target tanks.
Cresting the hill and concentrating on my next watering stop, I think it was then my Epic ambition became an epic fail, as I missed a course split. Calculating I hadn't enough water to get me through, I stopped at the first supermarket I came to and grabbed a two-litre bottle from the shelf and cracked it open outside.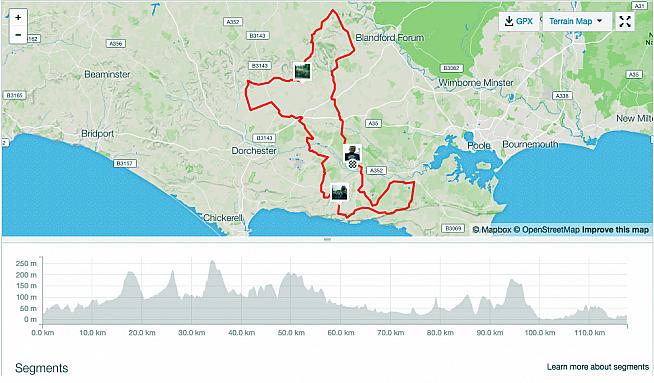 The resulting whoosh of carbonated water was most refreshing, but impossible to contain within my bidon, so my feet got a sparkling sheen for the next few km. Burping along, I was puzzled to see many more cyclists on bikes I thought I'd passed many hours before. As I rounded the next corner I realised that the village I'd stopped in was just two kilometres from the end of the ride and I'd fecked up big time.
Not that I was at all disappointed. I'd done more than enough cycling, thank you very much, and still had a four hour drive home to face.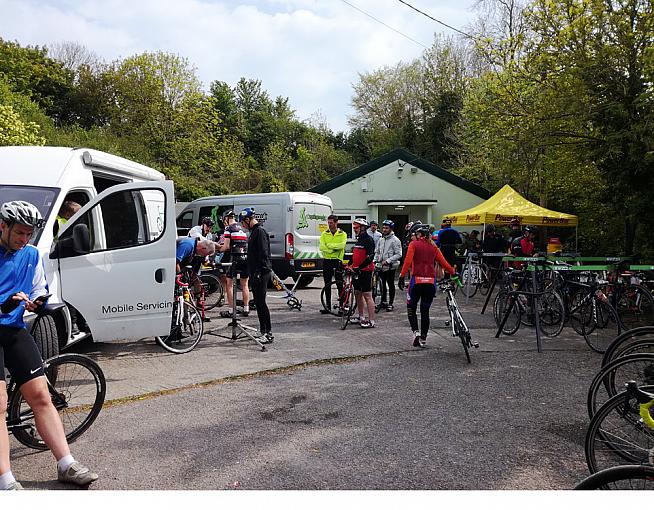 I was impressed and thrilled that the post-ride swag was of the same impeccable standard as previously. Not only did I get a custom finisher's t-shirt and medal, but a voucher entitling me to a pot of ice cream and discounted entry to the tank museum -"Tanks, but no tanks" I smugly said to myself.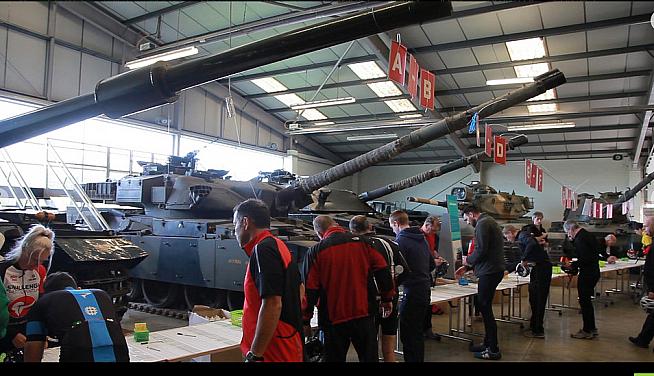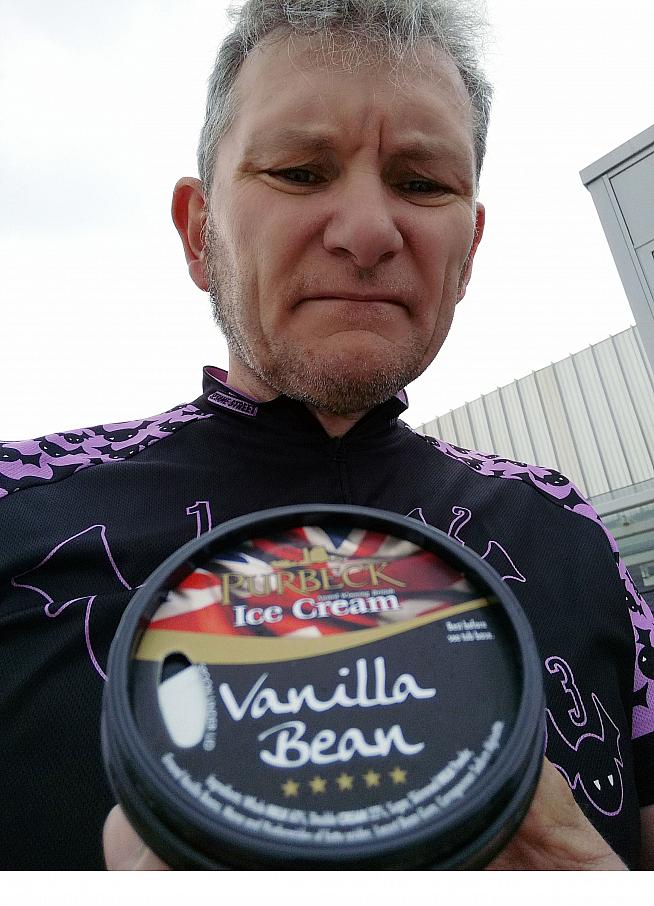 All in all, I was pleased with my efforts. A fair bit more adventurous than my usual outings with UKCE, and a taste of things to come in the Alps in July.
Hopefully I'll be fit ready and able to follow rudimentary signage by then.
The Wiggle Jurassic Beast will return in May 2018. Visit www.ukcyclingevents.co.uk to see upcoming UKCE sportives across the UK.
1 Comments