Entries open today for the 2023 edition of Maratona dles Dolomites.
One of Europe's biggest sportives, the Maratona takes riders on a magnificent but fiendishly tough course through the Dolomite mountains of northern Italy. The next edition is on Sunday 2 July 2023.
Entry is through a ballot, which is open from Wednesday 12 October until midnight on 2 November 2022.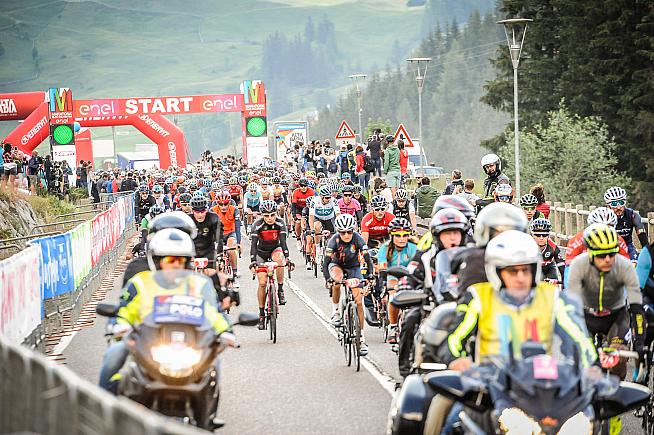 Three distances are on offer for 2023: the full 138km with over 4200m of climbing, and two shorter routes of 106km and 55km.
The ballot costs €2 to enter, and the draw will be held in the second half of November 2022. A list of successful entrants will be published on the event website and riders have from 1 December 2022 until 12 April 2023 to confirm their place.
The entry fee for 2023 is €160.
To enter the ballot, visit the event website at www.maratona.it.
Missed the ballot?
If you've missed the pre-registration window that closes 2 November 2022, there are a couple of other ways to enter.
Package deals including entry and hotel accommodation are available through the Maratona's approved list of operators, including All Things Ride and European Cycle Events in the UK.
And finally, a number of charity entries will be available at an extra cost with the surcharge donated to an assigned charity. The first 194 charity places will be released for sale on 22 November 2022, and a further 194 places on 22 March 2023.
Find out more at: www.maratona.it/en/charity-entries-2023.
0 Comments