Around about the age of 27 I started needing glasses to improve my driving - and by improve I mean to stop me from colliding with things and making my passengers scream.
I resisted wearing on the bike until it became apparent I was in danger of recreating the same near misses and audible entreaties, only at lower speeds. As I began to cycle more, I would view them as much as a face-mounted windscreen as a way to help me survive until the end of the next journey.
Of course, my prescription glasses were never as suitable for sports as sport-specific ones and were considerably less stylish or fashionable. I began to appreciate the function of, particularly, cycling glasses but grew increasingly fascinated by Oakley Wearer and their apparent blindness to what I thought were increasingly gauche and gaudy designs, ever larger and more ludicrous.
Wondering if it was a case of Emperor's New Clothes, I tried a pair and to my amazement, the optical clarity, fit and functional design made ridiculous sense. I still wear this initial pair when running.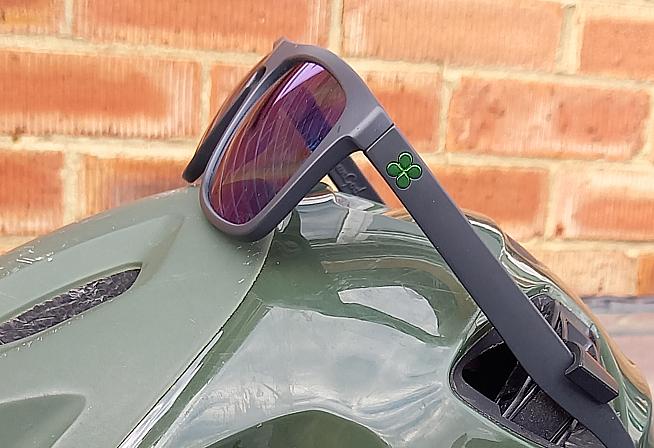 Alas, the closer I get to my Four Score and Ten, the less I can rely on myopia to get me from A to B without near-misses. Having briefly toyed with prescription glasses for road cycling, I now cycle any significant distances in my cripplingly expensive varifocals and leave the cycling-specific ones to journeys involving less chance of impact with moving vehicles. I still use cycling glasses, but only off-road and on sunny days when I'm queueing for my pension and Haliborange.
As such, I tend to look a bit foolish in the wrap-around aero styles that you youngsters are so fond of, and now prefer ones more suited to my string vest, khaki shorts, and knotted hankie. British brand SunGod asked me if I knew anyone hip enough to try out a set of their Renegades 'Lifestyle' series glasses - I couldn't think of anyone in my bowls team, so I decided to blag my way through.
SunGod has a mission - they want to make Life Look Better. They claim their glasses are built to last, have a timeless design, are athlete tested and community-approved.
They're also committed to sustainability, eschewing obsolescence with build quality and a lifetime guarantee, including free repairs. All of their frames are made from recycled plastic for strength and durability; seemingly more environmentally materials such as wood will wear out quicker. All of their packaging is also 100% recycled and recyclable, even the microfibre pouch they come in is made from plastic bottles.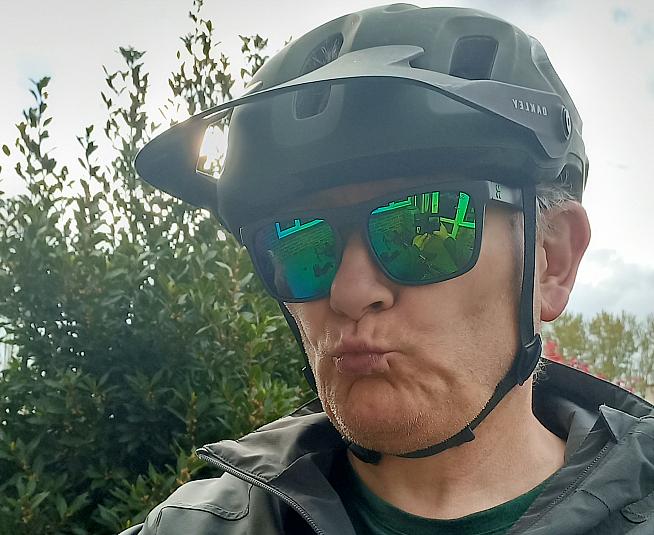 It's all very well, being greener than a toddler's shirtsleeve, but is the product any good?
Ordering a set of Renegades from their website was easy as drunken eBay purchasing. I selected green refective 8KO polarised lenses on matte grey frames, but the scope for customisation is endless. There are RFU and McLaren F1 limited editions to choose from as well as nine different frame colours, eight lens variants (and four lense types) - you can even pick a custom SunGod Icon for your new double glazing.
Less than 48 hours later, a lovely pair of Renegades plopped onto my doormat and, minutes later, onto my face. They're slightly squarer than the Classics and less 'Buggles' than the Sierras (the other two Lifestyle options) and I was happy with the way they hid my rooster-small eyes.
SunGod have invoked no fancy naming for the materials involved, although 'God-matter' would have sounded biblically impressive, just the feel and heft of quality. Not that they're heavy or cumbersome - far from it. Walking around the house, it felt like I had nothing on. This was actually true, as a very surprised DPD driver found to his misfortune when I answered the door wearing only sunglasses.
My next outing in the glasses, this time fully clad, was to be on the Glorious Gravel South Downs Dirt sportive. As if predestined, the day was breezy but clear-skied and proved to be an ideal testing ground for both function and fit.
Six hours in the saddle (and very little time out of it) the Renegades were still as comfy as when first placed on my fizzog. By now, other glasses I have used would have been chafing the tops of my elephantine ears. The light over the Downs was sensational and this augmented the clarity of the 8KO lenses, giving sharpness to objects that rivalled my varifocals, certainly in the long-vision part of my 'script. I actually forgot that I had sunnies on after I'd dragged myself over the line and drove home in them.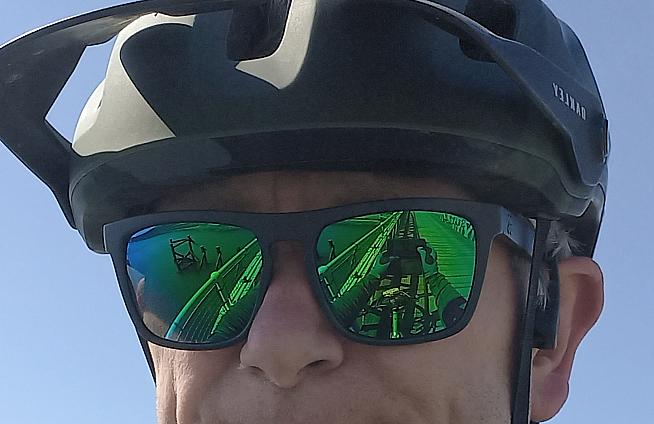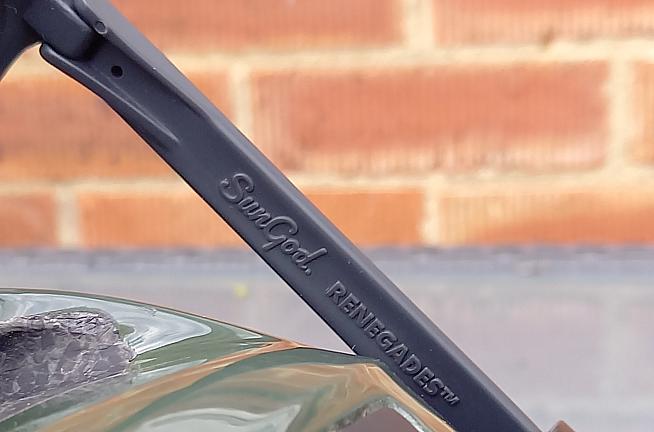 These are my go-to glasses now - equally at home on the bike or in a beer garden, weaving through the undergrowth on singletrack or dodging rogue trolley-pilots at the garden centre.
Backed up by a lifetime guarantee, I need never worry about my frequent cartwheels off the MTB trails or crushing them in my Rock 'n' Roll camper bed during weekends away with all the other crusties in the Caravan Club.
I might even start calling myself 'Drew' and drinking Bacardi Breezers - that's what young folk do, yes?
SunGod Renegades, from £55 (£110 for 8KO Polarised lens tested) at www.sungod.co.
0 Comments