Mobile phones: love them or hate them, they are without doubt a necessity in the modern world. In 2014, 93% of UK adults owned and used a mobile; I am unsure what the other 7% used? It equates to 4.8 million people and there is no way there is enough string and tins to go round; imagine the tangled knots! Like a cat's cradle on steroids!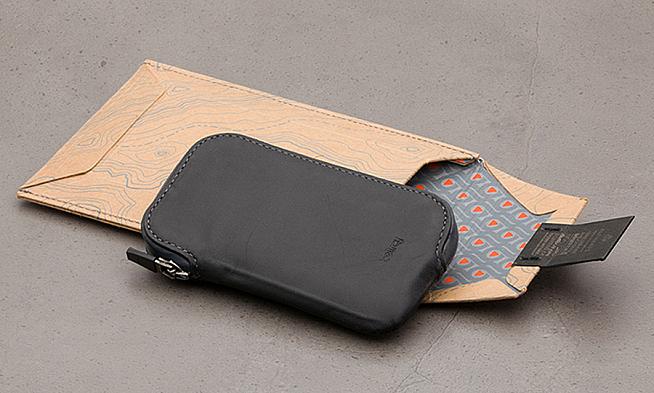 On a recent sportive I was separated from my riding partner in the hubbub of the start area. The result was that we never found each other and completed the 80 mile ride on our own - well, apart from the 16,000 other competitors. This could have been averted if my compadre had not forgotten his mobile phone. No amount of forced telepathy or strained ESP enabled us to converge and it was a disappointing outcome to a much anticipated event. No matter. This highlights the importance, nay, unbridled power of the mobile phone to keep us right in episodes of blind panic!
So we are agreed, well I am, anyway: whether you're a self-respecting racer, sportive rider, club enthusiast or hairy legged chopper, we all need a mobile device. It is our safety blanket, pocket Ray Mears and personal assistant all in one clever microchip-filled box. It follows that keeping such crucial gadgetry safe, secure and dry during rides is essential. What is the point of having salvation in your pocket if it is waterlogged or smashed to bits?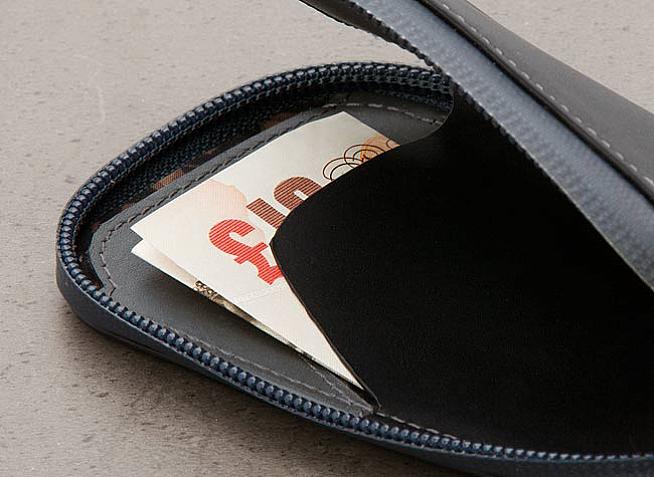 For many years I have opted for a low-tech approach to safeguarding my fantastically overpriced smartphone; a sandwich bag or similar freezer bag wrapped tightly then placed in a microfibre sunglasses bag is all that separated it from the harsh weather and equally gnarled tarmac. To be honest it worked fairly well, but after any fall or wet ride I would have an anxious 30 seconds as I pulled it from my jersey pocket to survey for any potential damage.
Several companies out there offer robust solutions; 'Armour Hard' plastics, neoprene wraps and even watertight silicone cases boast 100% indemnity for your device. The problem with the majority of these is that they bulk the phone out, making it less snug and more of a protrusion. The other, and hugely more important, fact is that they look terrible. You would not catch David Millar or Bradley Wiggins with one of these horrendous-looking Heath Robinson contraptions, oh no.
There is however a solution. All hail the 'essentials case' from Bellroy, a brand that offers a plethora of designs for stowing your cash, cards, phones, passports and much more. Included within the 'much more' section are all manner of solutions for the outdoor advocate. The 'Elements' range of wallets promises "...calm within the storm. Keeping out rain, snow, sand and grit; these wallets are designed for the adventurous spirit after a little extra protection."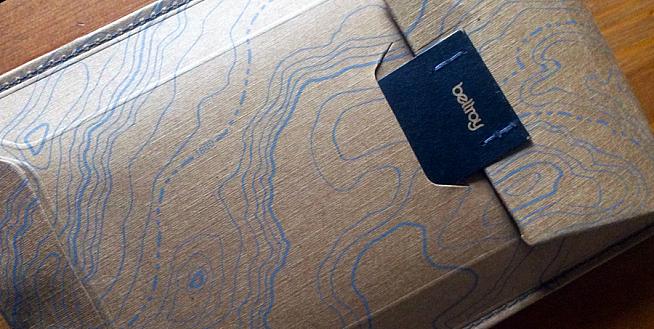 I received the Elements Phone Pocket in black to test. It arrived in a beautifully designed, stitched cardboard sleeve, with subtle design features like the embedded owl emblem, the contour lines on the packing and the sleeves 'flap' which offers up a mixed font mantra: "water-resistant, responsibly sourced, non-toxic leather to give you a lifetime of happy service." All this and I have not even seen the actual prize!
The actual pocket is fairly understated and unassuming. Made of 'all-weather leather', its features include storage for 2-8 cards, water-resistant YKK zip, and compartments for SIM card, key and coins, and comes with a 3 year warranty. The wallet is compatible with iphone 5/5s/6, so if your phone has comparable dimensions it will likely fit. Also included with the Phone Pocket is an instructional bi-fold manual. Not printed on shiny, laminated paper but sculpted onto recycled cardboard with graphics and directions that cover all the information which is available on the website. It's another touch of class that adds to the sense of a premium product.
Bellroy say, "Using all-weather leathered water-resistant zips, our Elements wallets have been crafted for those times when you're on the move and need a little added durability." I have used the wallet on every ride since it arrived a couple of weeks ago and it has not let me down. It has kept all the contents dry and protected, with enough space in the inner sections to allow you to keep your ride essentials separated and ready for easy access.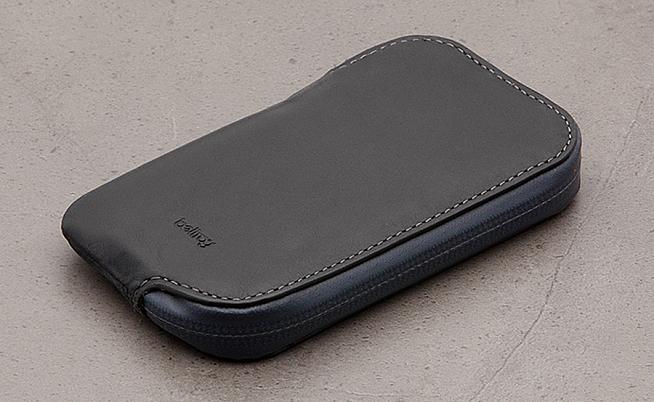 When I have pulled the Phone Pocket out at cafe stops I have received much interest and compliments. It is now an essential item for riding, alongside my shoes and helmet. The only improvement I would like to see would be the incorporation of a perforation for an earphone jack to plug into the iPhone; however this does not detract from the overall prodigious composition of this well-made and elegantly presented piece of kit.
Elements Phone Pocket, £75 from bellroy.com.
0 Comments