Entries open today for the Ring of Beara Cycle, one of Ireland's most popular sportives.
Based in Kermare, The Ring of Beara Cycle treats riders to a tour of the magnificent mountains, valleys and the rugged coastline of the Beara Peninsula.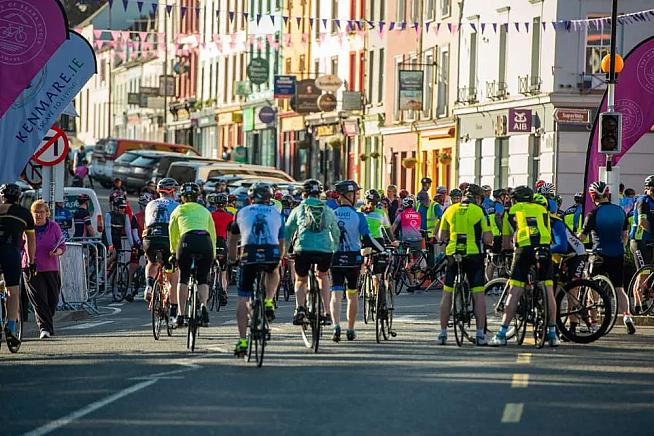 Two distances are on offer, 110km and 140km. The routes pass through the picturesque towns of Ardgroom, Allihies, Eyeries, Castletownbere, Adrigole and Glengarriff with entrants enjoying food, music and chat along the way.
Over 20,000 cyclists have taken part since the first edition in 2015, and the event's popularity continues to grow with entries typically selling out in hours.
Over 4000 cyclists now take part each year, making a significant positive impact on the local economy. The event also helps to support local charities, raising over €50,000 each year for local causes.
Beara Peninsula
Beara Peninsula is situated on the south-west coast of Ireland, bounded between the Kenmare "river" to the north side and Bantry Bay to the south.
Glengarrif and Kenmare are the two gateway towns to the peninsula, which straddles the border of counties Cork and Kerry. Other places of interest include the beautiful and picturesque villages of Adrigole, Allihies, Ardgroom, Bere Island, Bonane, Castletownbere and Eyeries.
The next Ring of Beara Cycle will take place on Saturday 25th May 2024.
Find out more and enter at ringofbearacyclekenmare.com.
0 Comments