Ribble Cycles celebrate their 125th birthday this year - and if we may say so, the Lancashire marque has never looked better.
Founded in 1897, Ribble is one of the world's oldest bicycle companies and one of the longest-running Great British brands. British cycling legends who have ridden Ribble overe the years include Chris Boardman, Bradley Wiggins, Geraint Thomas, Sean Yates and the late Brian Robinson BEM.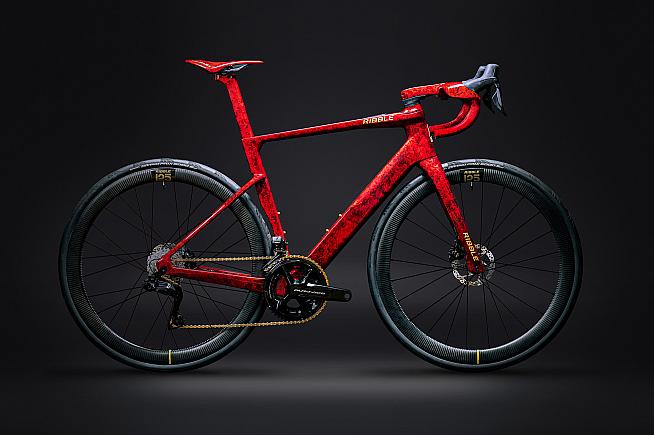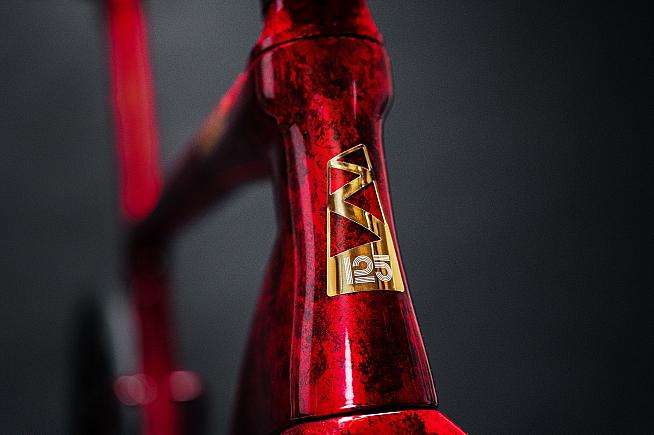 To mark this milestone, Ribble have launched three signature 125 Anniversary Edition designs. The birthday bikes include the Gravel Ti, the Allroad SLe fast endurance bike, and the Ultra SL R aero race rig.
Each of the 125 Anniversary Edition designs features a marble paint finish complete with bespoke finishing kit including 24 carat gold leaf frameset detailing, golden 125 head badge, wheel detailing and golden top cap.
The design will only be available during the anniversary year, and can be selected as a £1,299 upgrade via Ribble's CustomColour service online or in the company's showrooms.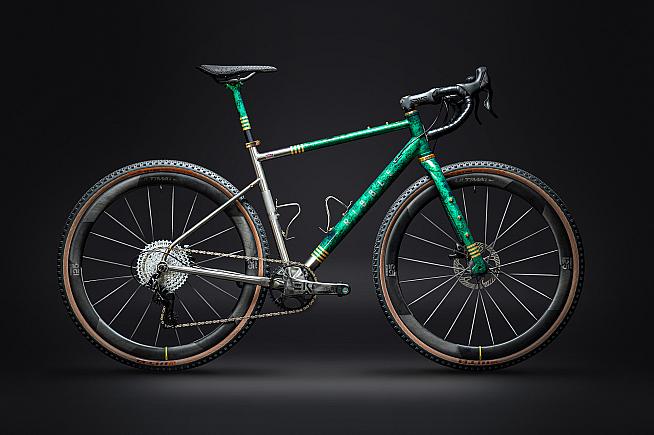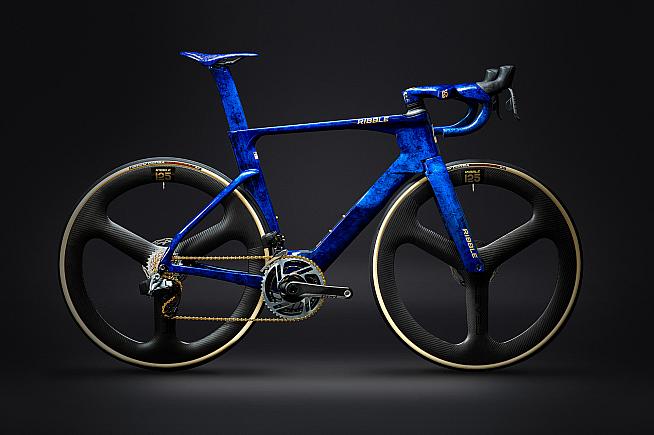 Birthday honours
Ribble's celebrations got a further boost with Ribble securing BikeBiz's prestigious Bike Brand of The Year 2022 Award. The award celebrates the cream of the UK cycle industry, with Ribble recognised for "their outstanding contribution, their quality of products and services, alongside the brand's innovation and continual challenging of the marketplace".
"It is incredible to think that Ribble has been designing and hand crafting bicycles for 125 years - almost as long as the invention of the safety bicycle itself," commented Ribble CEO Andy Smallwood.
"Ribble started as a family-owned business passed down through generations and then onto the next custodians of the brand. Today's Ribble family is a collective of passionate and talented cycling obsessed people with the shared vision for continuous development and innovation to ensure that Ribble continues to thrive as a world-class brand throughout the 21st Century and beyond."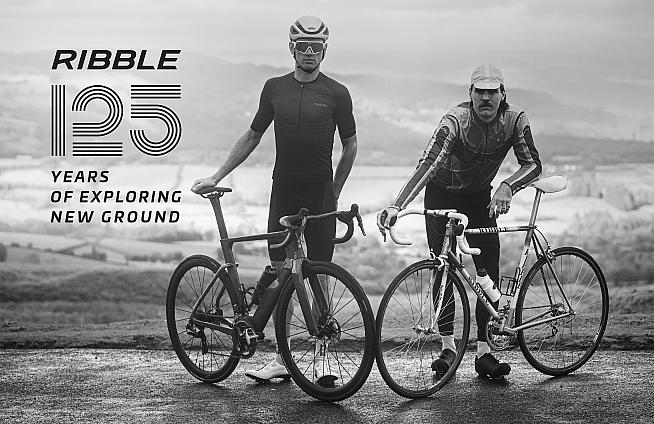 "The longevity of our business is the result of a lot of hard work and commitment across the years and I would like to thank everyone who has ever been involved with Ribble alongside the current guardians who are forging forwards - sharing our vision and passion. Our new 125 Campaign is a landmark celebration and important milestone.
"Furthermore, winning the coveted title of Bike brand of the Year is even more special in this momentous anniversary year. It is a testimony to the incredible work put in to building the brand, business proposition and the R&D to create our range of world-class bikes. Well done to our amazing and very talented team," added Smallwood.
Ribble's 125 Campaign "proudly heralds the brand's heritage, legacy and pioneering spirit alongside championing its exciting and dynamic future".
The campaign also showcases a new graphic identity that, say Ribble, takes its inspiration from the diverse cycling disciplines incorporating roads, switchbacks, tracks and trails to define a bespoke and unique mark.
The 125 Campaign will be supported by a wealth of promotional activity including a film and brand experience events to celebrate Ribble and cycling over the course of next twelve months.
Find out more at www.ribblecycles.co.uk.
0 Comments